Kim Kardashian Talks About Why 'It's Awesome' Being Her
Kim Kardashian's name seems to always be in the headlines these days. Just over a decade ago no one knew her family until Kris Jenner had a meeting with Ryan Seacrest to talk about doing a little show called Keeping Up with the Kardashians. Now, Mrs. West and her siblings are some of the most famous faces in the world.
In a new interview, Kardashian talked about a variety of topics including her sex tape, her relationship with her husband, when she realized she made it, and how it's "awesome" being her.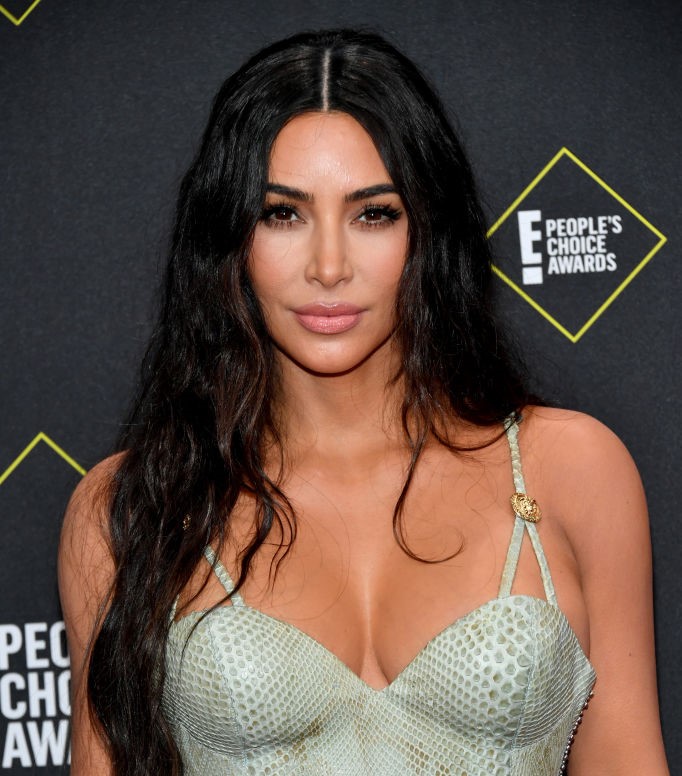 When she knew she made it
When KUWTK debuted on the E! network on Oct. 14, 2007, no one could have predicted that the show featuring the KarJenner clan would blow up like it did.
Kardashian spoke to New York Magazine about when exactly she realized she made it. However, the KKW Beauty founder and her momager differ on exactly when that was. According to Jenner, it was in 2010 at the Super Bowl in Miami when they couldn't move anywhere without a dozen armed guards around them. Jenner said there were plenty of big-name celebrities there but no one required as much security as her family.
Kardashian though always thinks back to a moment in Dubai when she knew.
"So I'd say 2010, 2011… I go to a milkshake place in Dubai, thinking, Oh, it's just, you know, some little milkshake store," she recalled. "Maybe like 250,000 people showed up to the Dubai mall (The National reported that 3,000 people attended). I had never seen anything like it before. We had to sneak out the back. I mean, I took videos of the thousands, hundreds of thousands of people at the mall in Dubai. My mom and I looked at each other — because I made her come with me — and we were like, "Holy s**t. What is going on? A milkshake place?"
Kardashian admits she's living the good life
These days, Kardashian is married to Kayne West and they have four children–North, Saint, Chicago, and Psalm. She's also considered a sex symbol and is a social media influencer. Those labels sometimes come with complications but all in all, Kardashian thinks it just "awesome" being her.
"It can be complicated. I definitely see the things that I brought on myself," she admitted. "The biggest being the robbery. Just being flashy and oversharing my every move on social media. But I enjoy my life. Someone said to me the other day, 'What is it like being you?' It's awesome."
What she regrets filming on 'KUWTK'
Having such a long-running reality show, Kardashian was asked if she regrets filming some things for all to see.
"I've never regretted it," she insisted." I've always felt like I'm so grateful to have all of those memories on-camera. I will look back and think, 'Oh my God, what was I wearing? Why is my makeup like that?' But I can sit back and laugh and think it's funny to see how much I cared and me wanting to be famous so badly. I can laugh at it now: Oh my God, I was desperate!"
Read more: Kim Kardashian Reveals She May Tone Down Her Sexy Wardrobe When This Happens