Kim Kardashian Welcomes Her 4th Child. How Much Does It Cost to Have a Baby via Surrogate?
Congratulations are in order! Kim Kardashian and her husband Kanye West have welcomed their fourth child. The 38-year-old Keeping Up with the Kardashians star announced the exciting news on May 10, tweeting "he's here and he's perfect!" The baby, who arrived on May 9, weighs 6 pounds and 9 ounces, according to US Weekly.

"He's also Chicago's twin lol I'm sure he will change a lot but now he looks just like her," the proud mama tweeted.

The baby was born via surrogate

Kardashian and West's newest bundle of joy was born via surrogate. The couple also used a surrogate for their daughter Chicago, who was born in 2017.

The reality TV star decided to embrace surrogacy after doctors warned her that it would be dangerous for her to get pregnant again. Kardashian gave birth to her first two children with West, North and Saint, but during both pregnancies, she suffered from a condition called placenta accreta. It occurs when the placenta attaches too deeply to the uterine wall, and it can cause infertility and hemorrhaging after birth.

Kardashian also experienced other pregnancy complications. While pregnant with North, she developed pre-eclampsia, which can be life-threatening for both mom and baby and required that her first child be delivered early. Her second baby, Saint, was breech.

When Kardashian and West decided they wanted to expand their family, she realized that she needed to look at other options. "I've come to the conclusion in my mind that I can't carry another one. So now I want to explore surrogacy," she said to Kris Jenner on an episode of Keeping Up with the Kardashians.

The couple reportedly paid their first surrogate $45,000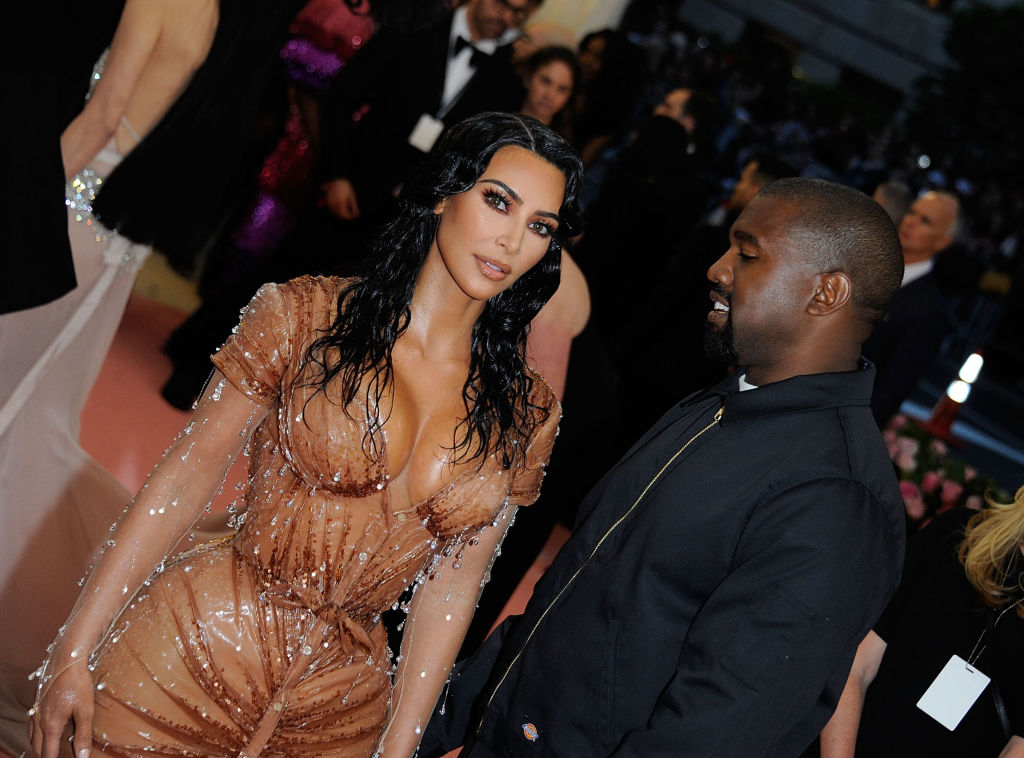 Surrogacy is not a cheap option for those looking to have a child. According to TMZ, West and Kardashian paid their first surrogate, who gave birth to Chicago in 2018, $45,000. They also deposited $68,850 with the agency that arranged the surrogacy. The contract reportedly included additional payments if it was a multiple pregnancy or if the surrogate lost her reproductive organs. Based on those numbers, the total cost was well into the six figures.

But that number might not include other costs associated with surrogacy. On FertilityIQ, a woman who used a surrogate explained that she also paid for fertility treatment, fertility medication, attorney fees, and health insurance in addition to compensation to the woman who carried the child and agency fees.

According to West Coast Surrogacy, the total cost for a gestational surrogacy (where the surrogate is carrying an embryo created via IVF) in California averages between $90,000 and $130,000.

For this pregnancy, Kardashian and West used a different surrogate than they did for Chicago. But that's not because they weren't happy with their first surrogate. It's because that woman was pregnant with her own child, E! News reported, so the Kardashian-Wests found a different woman to help them complete their family.
Read more: Will Kim Kardashian West Take Time Away From Her Studies Once Baby No. 4 Is Born?
Check out The Cheat Sheet on Facebook!