Kim Kardashian West Admits That She Wasted 'Time and Energy' In Her Relationships Before Kanye West
Some people in the world don't regret their failed relationships. No matter who broke up with whom or how crazy the romance got, they say there's not one thing they would change — but not Kim Kardashian West, apparently.
In a new interview with Vogue Arabia, the reality star opened up about her love life, explaining that she wasted so much "time and energy" before falling in love with and eventually marrying Kanye West.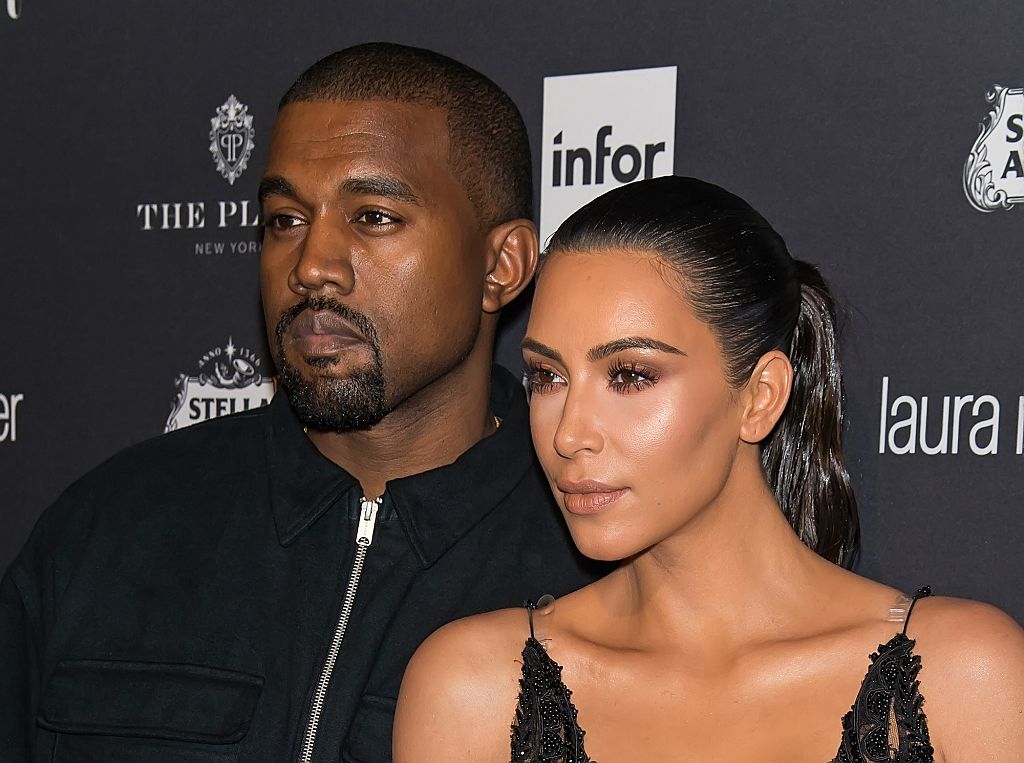 What Kardashian West said exactly
In the Aug. 26 interview, the KKW Beauty star admitted to wasting "time and energy" before she began dating Kanye in 2012.
In regards to their very first date, she said, "I was like, 'Damn, why did I waste so much time and energy? Why didn't I do this sooner?'"
According to Life & Style (via The Huffington Post), their first date took place at the now-closed New York City toy store, FAO Schwarz. There, they played around on a giant piano — Tom Hanks-style.
"Kanye had the biggest grin on his face while bouncing back and forth playing 'Heart and Soul,' while Kim tried to keep up!" a source told the outlet.
Fans will remember that Kardashian West had two high-profile relationships before Kanye
She famously dated NFL star Reggie Bush from 2007 to 2010. While fans absolutely adored this couple, a source told E! News that their relationship wasn't as picture-perfect as it seemed. The insider claimed that "Kim's fame and crazy busy schedule" had been a problem for Bush, who did not like the spotlight.
Then there's NBA baller Kris Humphries, who Kardashian West dated from 2010 to 2011. The two got tied the knot in August of 2011, but the reality star pulled the plug on the marriage just 72 days later. "I'm a hopeless romantic! I love with all my heart and soul. I want a family and babies and a real life so badly that maybe I rushed into something too soon," she wrote on her blog following the split.
By the time they officially divorced, the reality star was expecting a baby with Kanye.
More on Kimye
These two went on to tie the knot in 2014. They share four of the most adorable children: North, Saint, Chicago, and Psalm. 
Over the years, the reality star has confirmed that Kanye is, indeed, her true love. She previously said that she knew he was the one when he invited her to a fashion show in Paris back in 2012.
"He jokes that he put on this whole fashion show just to get a date with me," she said on her reality show. "So I went there and I stayed with him, and that's where we started dating. I swear from the moment I landed, I fell madly in love with him and I thought, 'Oh my God, why didn't I do this sooner?' Like, this is what real life is like — love and fun and real support."
But, at the same time, Kardashian West told Oprah Winfrey in 2012 that although they've known each other since the early 2000s, they needed that time apart. "I think I needed to go through all my experiences and some that he's gone through," she said.
Indeed. Click here to read more on this ridiculously cute couple.