Kim Kardashian West and Kanye West Dealt With the Paris Robbery in Very Different Ways: How They've Coped Four Years Later
It's been four years since Kim Kardashian West was held at gunpoint by robbers in her Paris, France, hotel room and the 38-year-old star of Keeping Up with the Kardashians says she's better for it.
Keep reading to learn what the mother of four said about the experience (the robbers took her 15-carat engagement ring valued at $4 million in addition to other valuables worth millions and left her restrained in a locked bathroom) and what her husband, rapper and Yeezy designer, Kanye West said about how he's coped with the event. Learn how Kardashian West got one piece of her stolen jewelry back after the robbery.
Kim Kardashian West says it 'really changed' her 'whole life'
In a new episode of E! True Hollywood Story about Kardashian West, the founder of KKW Beauty reflected on the traumatic event calling it "the scariest thing I've ever been through in my entire life — just, thinking that you're about to die," according to Entertainment Tonight.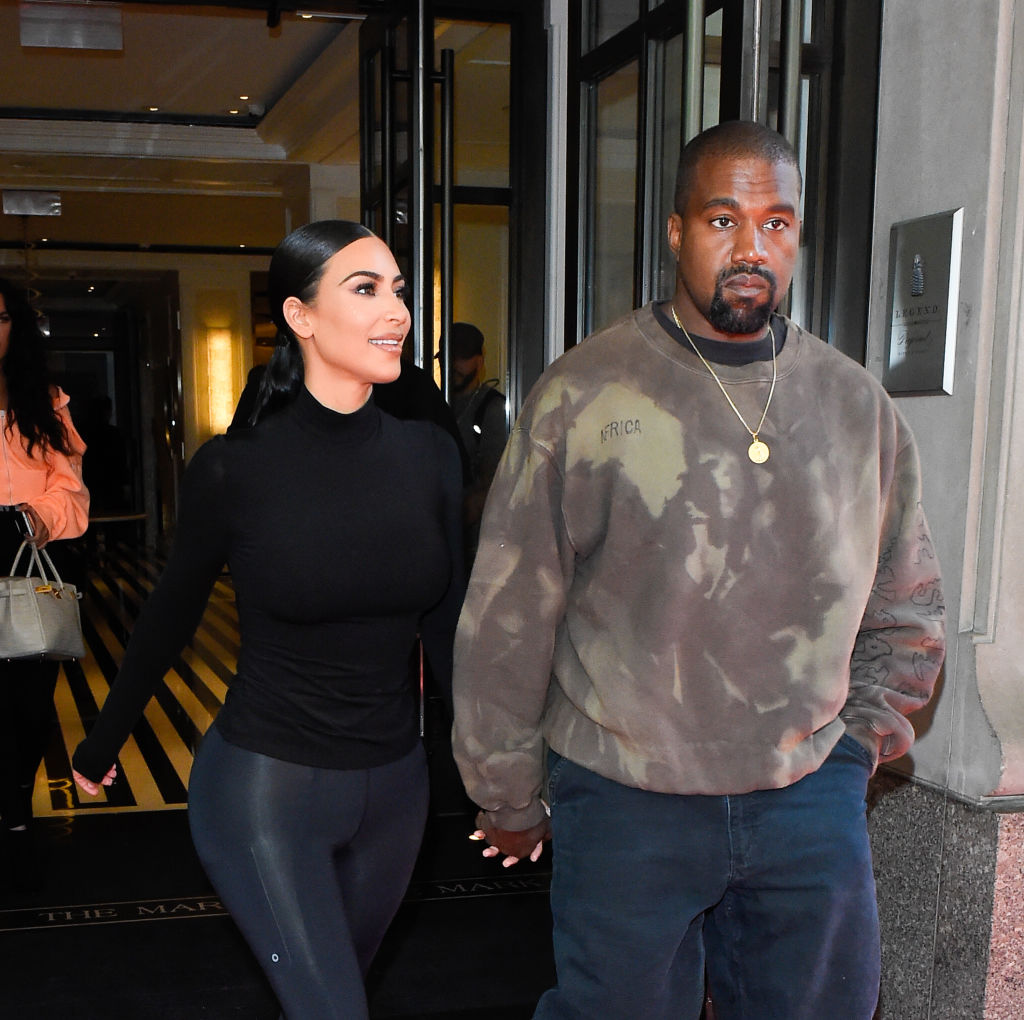 She said the robbery still influences her today. Kardashian West no longer posts on social media in real-time (learn how much money she makes for every sponsored post here) and has led to her being more "cautious" with what she shares. She also recently said she will keep her kids' social media use in check.
"There's those moments in like that really change you, and shake you to your core. My robbery was definitely that [sic] moment for me," she said.
But she doesn't wish the robbery never happened. On the contrary, she wouldn't trade the experience because it changed her as a person for the better.
"As crazy as this sounds, I wouldn't give up that experience for the lessons I learned from it … Material things used to be so important to me. I measured my success by my material things. But there is nothing material that is important to me," she said.
Kanye West doesn't like to think about the robbery
Her husband, who had been performing when he learned what happened to Kardashian West, left immediately to be with his family. He sat down for an interview as part of the E! special and described how he's dealt with what happened in stark contrast to Kardashian West.
"There are a lot of thoughts running through my head, related to that time," he said. "I don't like to watch those movies. Memories are movies in your mind — I like to watch the happy ones."
Kardashian West returned to Paris for the first time since the robbery in 2018 with her husband to attend a Louis Vuitton fashion show in support of West's longtime friend, Virgil Abloh, the Artistic Director for the brand, according to People.
In an episode of Keeping Up with the Kardashians about the trip back to Paris, Kardashian West said she wanted to have a good time in the city where she has "so many special memories."
Sunday, Oct. 13 at 10 p.m. EST E!'s True Hollywood Story, "Who Is Kim Kardashian West," airs or watch the full episode on E!'s YouTube channel.