Kim Kardashian West Reflects on Her Very 1st Instagram & Twitter Posts
With an astronomical 152 million followers on Instagram and 62.4 million followers on Twitter, it's hard to remember a time when Kim Kardashian West wasn't on social media. In 2019, however, it's unusual for the mogul to go even a day without posting one to four images on Instagram. But, the incessant posting certainly has a payoff. Kardashian is currently the fifth followed person in the world on Instagram. Now, the mogul is reminiscing about her first-ever posts on the platforms and what caused her to make them.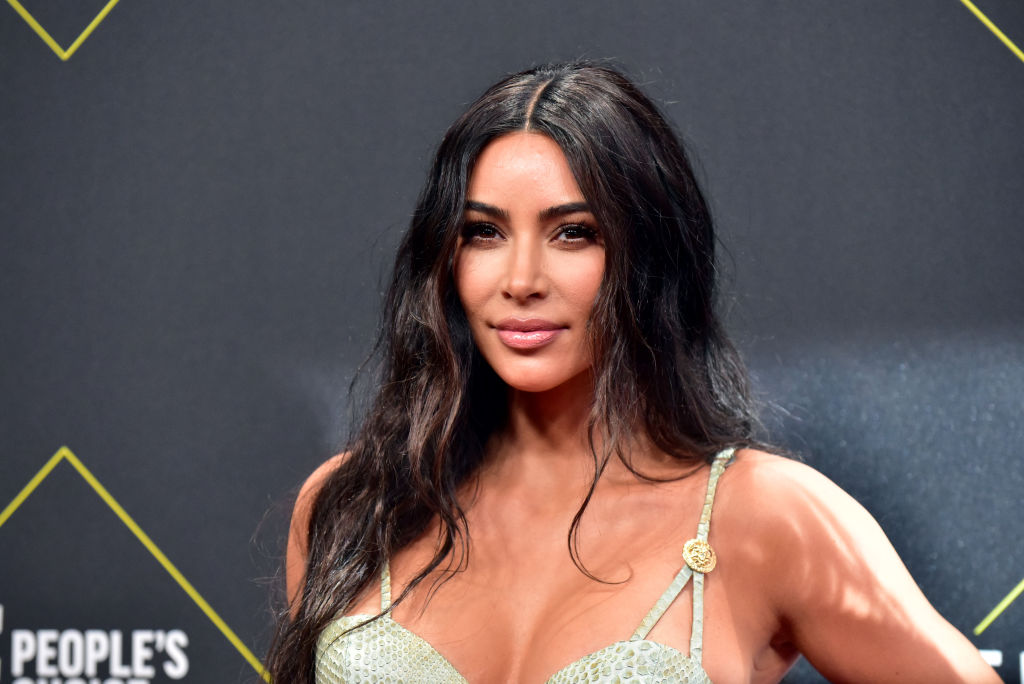 In a recent interview with The Cut Kardashian got candid about her first Instagram post. Though it was many years ago, she remembered it vividly. When she's at home, the KKW Beauty owner typically likes to keep it glam, but she had something specific in mind for her very for her first foray into the social media platform.
Kim Kardashian West's first Instagram post
"For my first Instagram — I'll never forget this. Because I'm always glammed up, when I'm at home I'm in a robe 24/7. And I have the same two or three pajamas that I wear all the time. They have holes in them, and I can't get rid of them. So I was wearing a pink-and-white-striped robe from Victoria's Secret. My hair was in a ponytail. I always know my glam. I was sitting in my glam room and we took a picture on my BlackBerry, and I posted it, like, 'Hey guys. I'm on Instagram,'" the 39-year-old shared.
Ryan Seacrest convinced Kardashian West to join Twitter
Kardashian West's first Twitter post was equally calculated, but it wasn't it was something that the reality star masterminded herself. Instead, Ryan Seacrest, who serves as the executive producer for Keeping Up with the Kardashians, scheduled a phone call with her while she was in Mexico to let her know that joining Twitter was a necessity for her growing brand.
"I'm like, "I usually don't talk to the boss. What's wrong?" And he was like, "You have to get on Twitter," and I was like, "Okay, I'll do whatever my boss says." I got on and tweeted something like, "Hey guys, it's Kim Kardashian, there's probably fake accounts of me, but this is the real me." I mean, who knows what I said?" Kardashian recounted about the phone call.
Using social media as a marketing tool
These days, Kardashian West's approach to both Twitter and Instagram is far more premeditated and calculated. She uses social media as a way to further her brand and market her products to her millions of fans. The SKIMS owner often uses social media as a focus group to test out new products and get the advice of current and would-be consumers. "When I had to design my perfume bottle, and I wanted a pink bottle. Should it be, like, a bright pink or should it be a lighter pink? I couldn't decide," the KKW Fragrance CEO confessed.
"So I took a picture of each and put them on Twitter and said, "Hey guys, I need you to decide: Which one do you like better?" I got responses and replies for days. It was from people all over the world, and it was all hours of the night. I would write down on a pad of paper a poll or, like, the tally. Light pink won by so much," Kardashian West continued. With the help of social media, Kardashian West's brand continues to expand. It'll be interesting to see where she goes next.