Kim Kardashian West Gives 1 Reason Why She and Kanye West Are Still Together
Celebrity relationships come and go, but Kim Kardashian and Kanye West are going strong. They've been together for more than seven years, and they share four adorable children together. But while they appear to have it all, it admittedly hasn't been easy.
Over the years, they've clashed over matters such as their parenting methods, Kardashian's fashion choices, and West's strict religious beliefs. As time progresses, it seems that things have worsened, which has prompted speculation that they're headed for divorce.
But Kardashian says otherwise. In a new interview, she made it clear that she and West are in it for the long haul. Here's the one thing that makes that possible.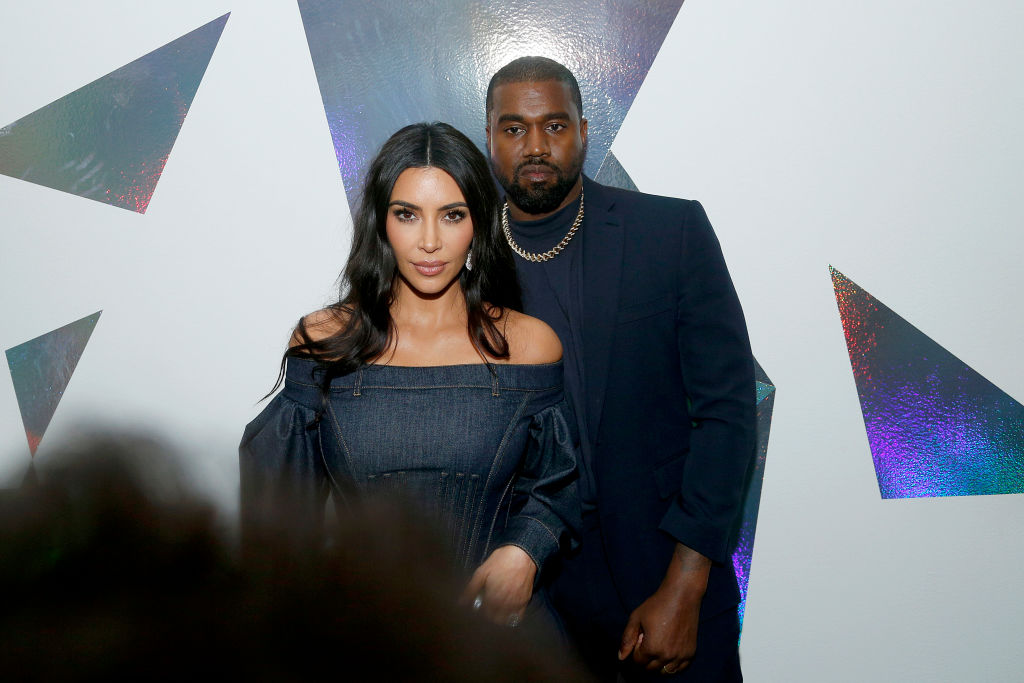 A quick history of Kimye
Kardashian and West have known each other since the early 2000s. However, it wasn't until 2012 that their relationship turned romantic.
In regards to their very first date, Kardashian told Vogue Arabia for its September 2019 issue, "I was like, 'Damn, why did I waste so much time and energy? Why didn't I do this sooner?'"
The next year, they welcomed their first child, North, and got engaged. They were married in a sweet Italian ceremony in 2014 and have since welcomed three other children: Saint, Chicago, and Psalm.
Kardashian and West always put on a united front, but they've made a lot of changes individually throughout the years. The "Monster" rapper has morphed into a Christian artist with conservative views, and Kardashian is more of a free-spirited person with progressive politics.
All of the changes have fueled rumors that they've grown apart romantically and might be on the brink of divorce, but that's not the case, according to Kardashian herself.
Kardashian's latest comments on her relationship with West
The KKW Beauty mogul opened up about their romance in a Nov. 25 interview with The Cut. She told the outlet that though they have their issues and differences, the relationship has always been "fun." This apparently outweighs the bad.
"The one consistent thing is our relationship has never stopped being fun," Kardashian explained. "And it's okay to not understand each other. It's okay to not have the same exact feelings all the time. It's just about figuring out, 'How do we grow from that?' or 'What's the lesson from that?' and giving each other space and time to figure that out."
She went on to praise her husband and his recent accomplishments, pointing to his new venture in real estate development.
"You should see what he's working on now. All home stuff. He's fascinated with buildings and homes. He wants to do low-income housing, and have the design be elevated: simple and cool and affordable. … He's building the community," Kardashian continued. According to the Associated Press, West has been trying to build an amphitheater and residential structures at his ranch in Wyoming.
Kardashian has become a bit of a humanitarian herself, so perhaps West gets extra brownie points for those efforts. She's been increasing her involvement in criminal justice reform, and she's even studying to become a lawyer so she can be better equipped to fight for the cause.
When you look at it like that, it seems that they've grown just as much together as they have individually.