Kim Kardashian West Just Launched Her New Kimono Underwear and It's Already Getting Major Backlash
Kim Kardashian West has a long list of people who aren't the biggest fans of her and that list just grew substantially after her most recent business venture practically angered an entire culture.
The reality star recently launched her very own shapewear line Kimono Solutionwear.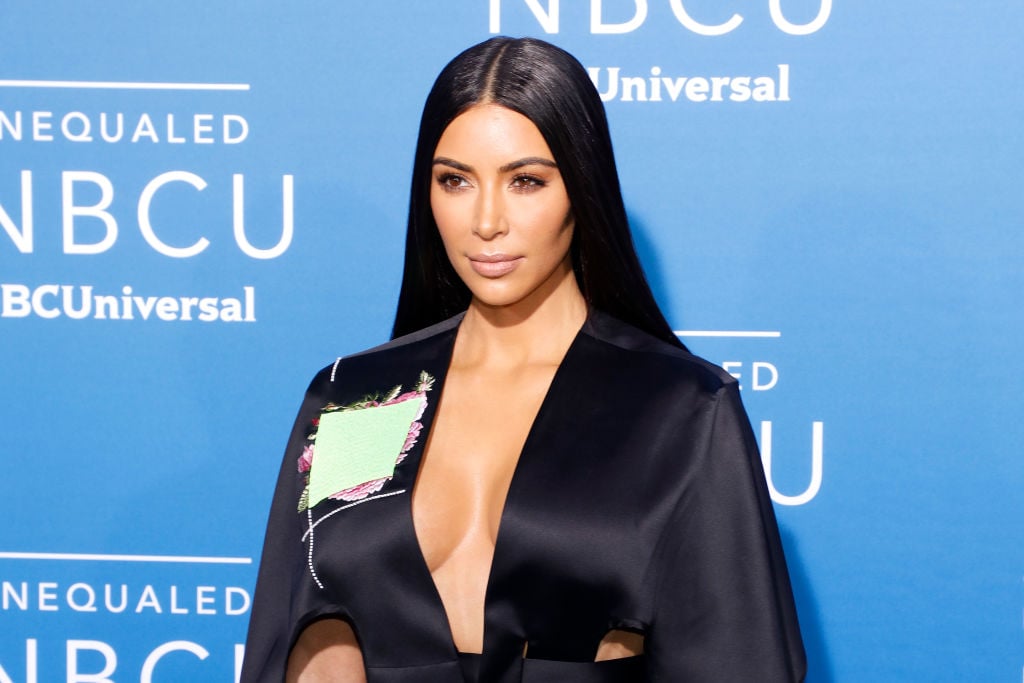 Though Kardashian West is very happy that fans are embracing her long thought out underwear line, the reality star is once again being called out for cultural appropriation and here's why.
Kim Kardashian West trademarked "kimono"
Over the past few years, Kim Kardashian West has found herself taking the heat for inappropriately adopting the customs of other cultures to make them "trendy."
From wearing the Fulani braids to the Indian headpiece, the reality star has been called out countless times for cultural appropriation and it looks like that is continuing to happen.
Kardashian West recently revealed the project she's been working on for the past 15 years.
On June 25, the reality star officially revealed her very first shapewear line.
The line is complete with pieces that range in size from XXS to 4XL and will be available in nine shades to match any skin tone. 
Though the shapewear "celebrates and enhances the shape and curves of women," the Japanese people have a big problem with the mogul's new line.
Since the shapewear will be called "Kimono," people are upset that Kim Kardashian West and her team trademarked a term that Japan has been using for centuries.
Kardashian West has also filed trademarks for "Kimono Body", "Kimono Intimates" and "Kimono World".
The kimono, which is a loose, long-sleeved robe typically tied with a sash, dates back to the 15th Century.
It is considered the national dress of Japan and is mostly worn during special occasions.
People have been calling out the reality star for not considering the cultural meaning of "Kimono" when she decided on the name for her underwear line.
So far, social media has been exploding with comments calling the line "problematic" and even donned Kardashian a "culture vulture," along with a few other names.
People believe that Kardashian West has no respect for the Japanese culture
Since Kim Kardashian West announced that she was naming her shapewear line after a cultural garment, many people have been taking to social media to share their thoughts on the issue.
Many are upset that the reality star trademarked a word of huge cultural significance in the Japanese culture.
Others were extremely annoyed that the traditional Japanese garment now shares the same name as an intimate underwear brand.
"Lol no. Kimono's are important in Japanese culture, you cant call women's shape wear kimono. It doesn't belong to you, Kimono belongs to the Japanese people," one person commented on Instagram.
"The level of ignorance in the naming is insane. it's #culturalappropriation and not something to celebrate," another user wrote.
One Japanese woman even shared her thoughts on the shapewear line with BBC and said that Kardashian West only went with "Kimono" because it resembles her name.
"We wear kimonos to celebrate health, growth of children, engagements, marriages, graduations, at funerals. It's celebratory wear and passed on in families through the generations," the woman said. "[This] shapewear doesn't even resemble a kimono – she just chose a word that has Kim in it – there's no respect to what the garment actually means in our culture."
Kim Kardashian West has yet to comment on the backlash and with the ongoing negative comments she is still receiving, we'll see how long it'll be before she does.