Kim Kardashian West Just Revealed One of Her Favorite Cheat Meals
Kim Kardashian West might have an awesome figure, but even she indulges sometimes.
Kim Kardashian West's body has always been a big part of her career. The model and beauty mogul swears she's never had plastic surgery, yet she somehow has one of the most distinct hourglass figures anyone has ever seen. Regardless, she keeps up a healthy diet and rigorous exercise routine to continue looking the way she does. But she just revealed that she still loves to enjoy a good cheat meal.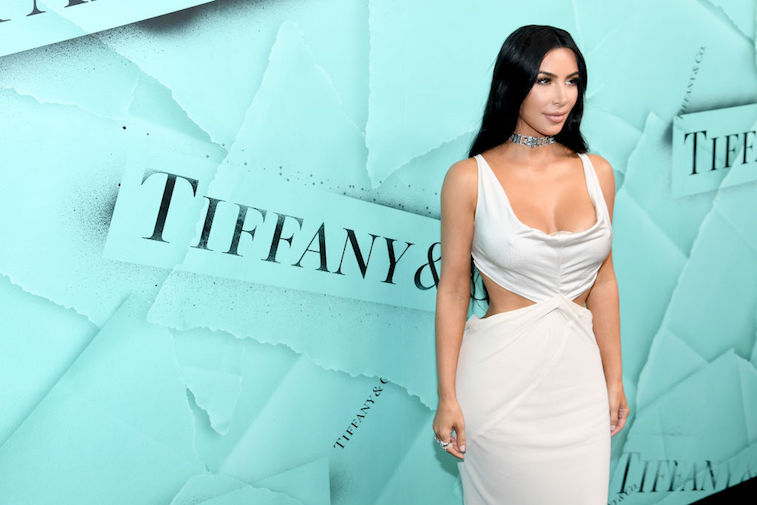 Kardashian West claims she has never had plastic surgery
Though it's hard to believe, Kardashian West has always remained adamant that she's never gone under the knife. Ever since the Kardashians first rose to fame, Kardashian West has always been known for her super curvy figure. People have worked hard to emulate it through her workout routines, but it's nearly impossible. She even once had an x-ray to dispute the claims that she had butt implants, and the x-rays showed no sign of any work done (though some experts disagree). Regardless, Kardashian West eats well and puts a lot of work in at the gym to help maintain that figure.
Kardashian West exercises six days per week to maintain her figure
Keeping the slim figure she's known for means spending a lot of time at the gym. And Kardashian West hardly ever skips a workout. The mogul works out six days per week, and her exercise routine isn't light. She spends 90 minutes per day hitting the gym with personal trainer Melissa Alcantara, where she focuses about 85% of her workouts on strength training (that explains why she has such a massive booty). Only about 15% of her workouts are cardio-focused. Kardashian maintains a healthy diet, too, which includes carbs, healthy fats, and protein. If she doesn't even have to cut carbs, neither do we, right?
She just revealed her favorite ice cream cone
Kardashian West might eat healthy most of the time, but she still enjoys a cheat day now and then. And she just revealed one of her favorite cheat treats: A vanilla ice cream cone dipped in chocolate and coated in rainbow sprinkles. Kardashian West posted the half-eaten cone to her Instagram story, and it was nice to see that she doesn't only eat salads — since that's what the women eat almost every time they're chowing down on the show. Kardashian West is also a mother of four young kids, so it makes sense that they'd all go out for ice cream every now and then.
The Kardashian sisters work out together when they can
The Kardashian sisters have always been extremely close, and though they do enjoy cheat meals on their own time, they also love to work out together. On the show, the sisters have been known to meet up with personal trainers together to get a great workout in while also spending time with one another. But the ladies do love to indulge, and Kardashian West reminds us all that it's totally fine to dive into some ice cream every once in a while.