Kim Kardashian West Made an Insane Amount of Money Just Minutes After Skims Launch
Kim Kardashian West actually broke a record.
Whenever the Kardashian-Jenners release a new product, fans dash to get their hands on it first. You likely saw it happen when Kylie Jenner gifted the world with her lip kits and when Khloé Kardashian launched her denim brand. But you've probably never seen hype like this.
On Sept. 10, Kim Kardashian West released her highly-anticipated shapewear line, Skims, and shoppers rushed to buy the bras, bodysuits, thongs, slips, and more. As a result, the line reportedly made some big bucks in only a couple of minutes.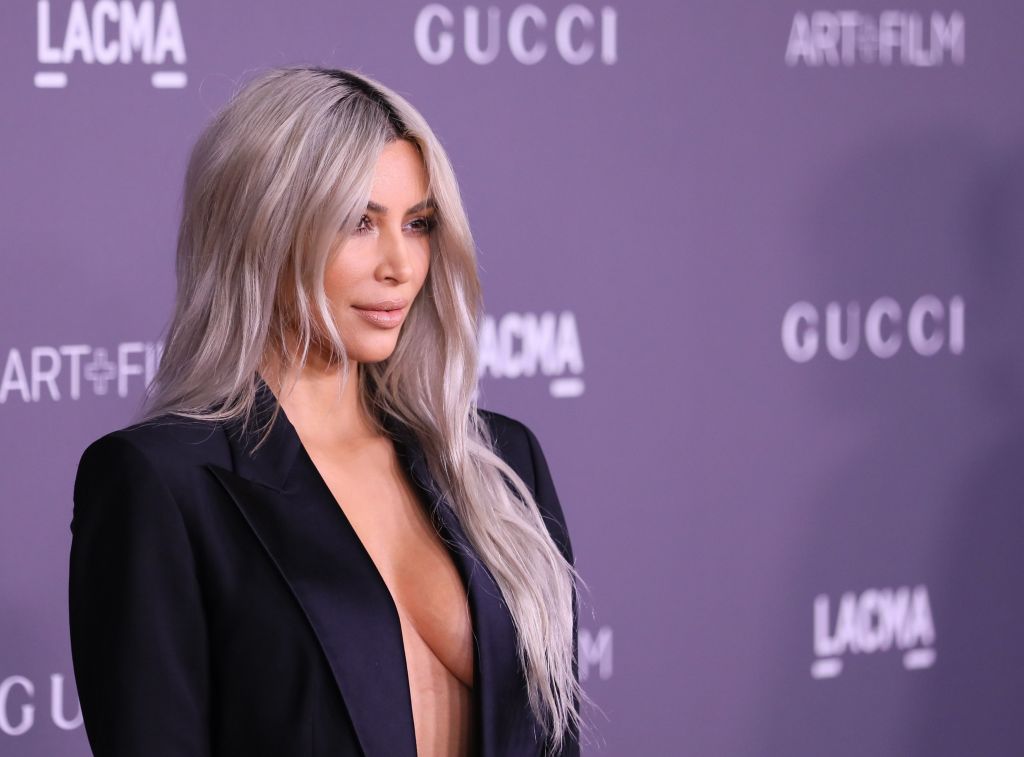 Skims nearly sold out
According to TMZ, the line made $2 million in mere minutes and almost sold out shortly after its release. Sources told the outlet that the first-day sales are a record achievement for a shapewear brand, drawing a comparison with Spanx, which sold $4 million in its first year.
But, to be fair, Kardashian West already had fame and followers before releasing the brand. She also a huge multi-platform ad campaign, which featured people like Kendall Jenner and Alice Marie Johnson, whom Kardashian West helped free from prison in 2018. (Johnson had served more than 20 years of a life sentence for a nonviolent drug offense when Kardashian West successfully lobbied President Donald Trump to grant clemency.)
How Kardashian West came up with the idea
For years, the reality star would cut and customize her undergarments to fit her famously curvy body. But, she said, she was never fully satisfied. Eventually, she decided to take matters into her own hands and create her shapewear line.
"I would create my own shapewear all the time to be my solutions for things. I feel like I've been designing shapewear for 15 years," Kardashian West told People on Sept. 10.
"As my style changed and evolved, I found myself altering existing shapewear to work specifically for each look that I was going for," she added in a press release. "I knew I wasn't alone in looking for the perfect shapewear and was inspired to turn my passion into something real that works for every body type."
But it hasn't been easy
Kardashian West previously faced accusations of cultural appropriation over the brand's original name, Kimono, which is also the name of a traditional Japanese garment.
In response, the KKW Beauty mogul said that she did not intend on renaming the brand or creating any items that "resemble or dishonor the traditional garment." But as the criticism mounted, she changed her tune.
"When I announced the name of my shapewear line, I did so with the best intentions in mind," she wrote on Instagram on July 2. "My brands and products are built with inclusivity and diversity at their core and after careful consideration, I will be launching my Solutionwear brand under a new name. I will be in touch soon. Thank you for your understanding and support always."
She announced the new name on Aug. 26.
Some probably thought the backlash would hurt Kardashian West's brand, but it looks like they were wrong.