Kim Kardashian West Remembers Her Embarrassing First Meeting with Jennifer Lopez
Kim Kardashian West was so nervous to meet her "idol" Jennifer Lopez, she tripped. Keep reading to learn how Kardashian West described how she and J. Lo were introduced.
Meeting an idol is nerve-racking even for Kim Kardashian West. The 39-year-old mother of four who is married to Kanye West — learn why the multihyphenate said she would no longer babysit her husband — revealed what happened when she first met Jennifer Lopez, another do-it-all celebrity who most recently starred in Hustlers and received Oscar buzz for her performance. Seriously, what can't J. Lo and Kardashian West do? 
The founder of KKW Beauty explained during an interview with Jason Kennedy of E! News, she came face to face with the now-50-year-old at The Beverly Hills Hotel. She revealed that the idea of meeting the "Let's Get Loud" singer and World of Dance judge made her nervous because she wasn't sure J. Lo would be as great as she thought. Remember the saying, "Never meet your idol"? That's basically what the SKIMS founder feared.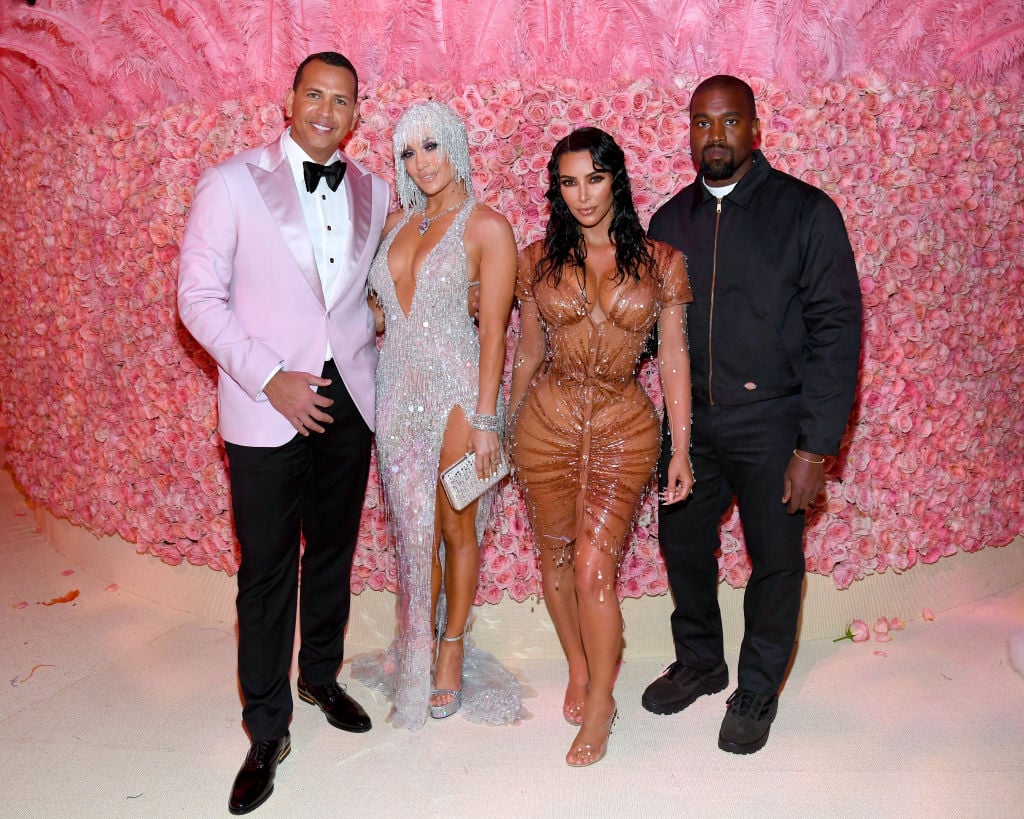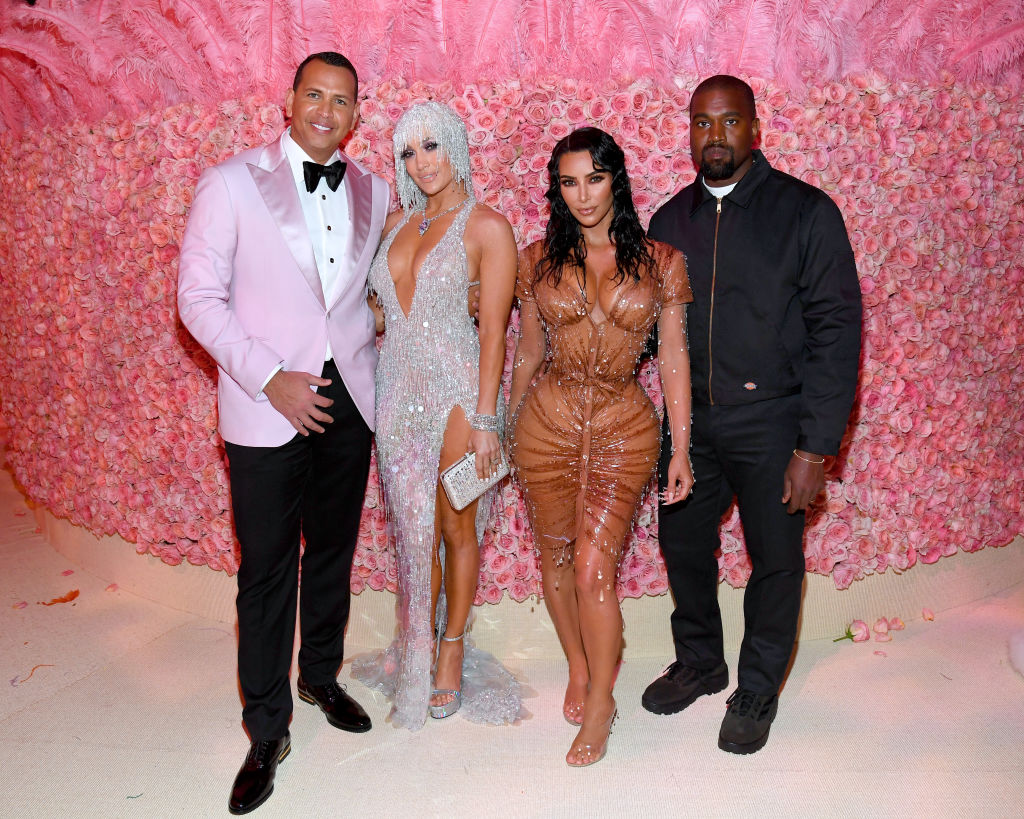 "I was always nervous to meet her because I didn't want her to be anything other than what I imagined in my head," Kardashian West told Kennedy before explaining what happened when she and Lopez first met. "It was at The Beverly Hills Hotel. I'll never forget it," she recalled. 
Maybe because of the butterflies in her stomach or simply a clumsy moment, the lawyer in training — learn why we think Kardashian West would make a great lawyer here — tripped walking down a set of stairs in full view of Lopez who is engaged to Alex "A-Rod" Rodriguez, a former MLB player for the New York Yankees. Find out how A-Rod and J. Lo celebrated their engagement here. 
"I tripped, like coming down the stairs. And I was like, 'Oh, my God, I ruined my moment!' Like, I was so embarrassed, 'She thinks I'm a loser.' I was just like, 'Oh my God, I'm so clumsy. Sorry. I love you!' And I just, like, ran," Kardashian West remembered. 
They had a movie night together
Since they first met, the two women with a combined Instagram following of 254 million have become friends. In Dec. 2018, Lopez went over to Kardashian West's house for dinner and a movie along with the future lawyer's sisters, Kourtney and Khloé Kardashian, as well as her mom, Kris Jenner, and singer/songwriter, Sia.  They had a special screening of J. Lo's movie, Second Act.
The queen of social media, Kardashian West took to Instagram to gush about her special guest, according to People.
"I'm having a movie night at my house," she said on her Instagram Story. "Never in my life would I have imagined that my idol would want to come have a movie night with me," she said referring to J. Lo.
"My inspiration for everything has been Jennifer Lopez," she said. "I would try and see what shoes she'd wear, what makeup, what hair — I became obsessed with glam because of Jennifer," she said before adding, "I never would have imagined this would have been my life," while Lopez laughed in the background. "I always fangirl for her. Dreams do come true, guys!"
J. Lo and Kardashian West saw each other at the 2019 Met Gala where they posed for pictures along with their significant others. And in Oct. 2019, Kardashian West hinted at her first major movie role alongside none other than Lopez.