Kim Kardashian West Says Her Sponsored Instagram Posts Are 'A Little Bit More Personal' Now—Here's Why
Kim Kardashian West is taking a new approach to sponsored content on Instagram. The founder of Skims and KKW Beauty is worth an estimated $350 million and she earns 25% of her income on sponsored posts, which have sometimes led to backlash.
During an interview with The New York Times published on Nov. 6, 2019, Kardashian West, her husband, Kanye West, and her mother, Kris Kardashian, discussed a wide range of topics including Oreos, removing the number of likes from Instagram, and President Donald Trump. 
'Off-brand' posts are 'worth it', pays for inmates' legal fees
While talking about Instagram, the mother of four — she and the Yeezy fashion designer have two daughters; North and Chicago, and two sons; Saint and Psalm — revealed how her approach to sponsored posts have changed since she started working on prison reform.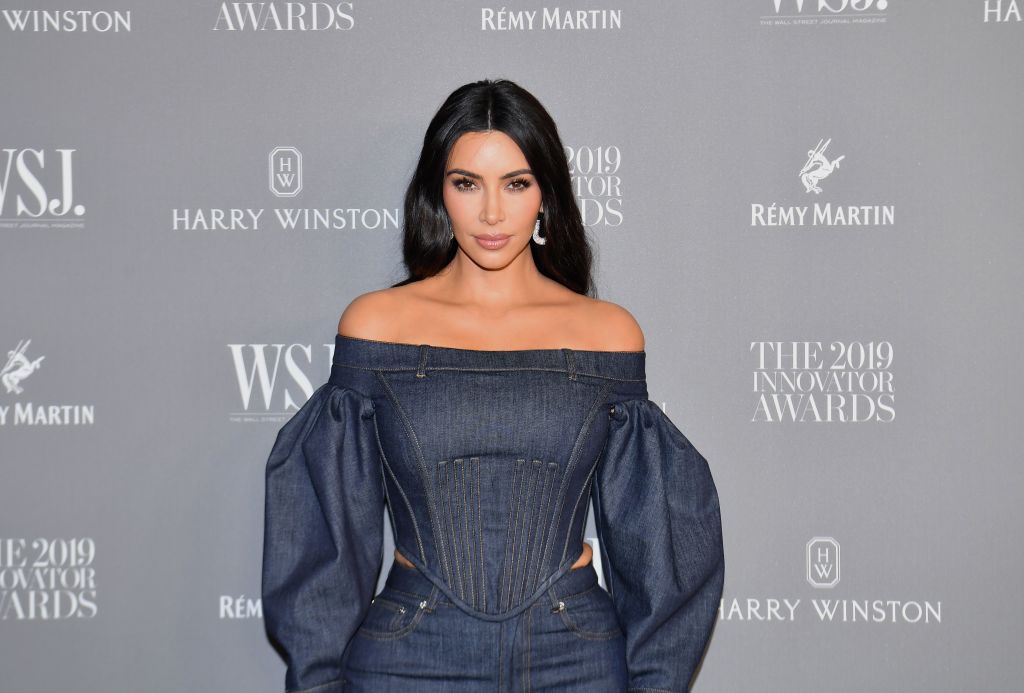 "Now it's a little bit more personal for me," she said before explaining her thought process. "If I have a paid post that comes in and I think, 'O.K., well this can fund x amount of people that are behind bars, that can help free them with simple legal fees that they just can't afford, then that would be worth it to me, even if the post might be a little bit off-brand for me.'"
"I really weigh out different things now than I used to," she added. 
It's not uncommon for one sponsored post to fetch the 39-year-old hundreds of thousands of dollars. That figure's nothing compared to what her youngest sibling, Kylie Jenner, makes for a brand-sponsored picture and caption. She's the highest-earning influencer on social media pulling in an average of $1.27 million for a sponsored post. But Kardashian West has a whopping 151 million Instagram followers — one million more than Kylie —  and can reach a wide audience with any photo or video she shares. 
She's 'cautious' about spending
Kardashian West has been studying to become a lawyer since summer 2018 — we think she's going to be a great attorney — and hopes to take the bar exam in 2022. She's been working on prison reform and has successfully gotten Alice Marie Johnson, a woman who received a life sentence for a first-time nonviolent drug offense,  and others out of prison.  
She continued, saying she considers purchases before taking the plunge.
"I am really cautious about what I spend. So if I overspend on something and a paid post happens to come in at that time, I'll weigh it out and think, 'O.K., well I have to pay for x, y, and z,'" Kardashian West said. 
Remember the holiday episode of Keeping Up with the Kardashians when the Kardashian West family took over as hosts of Kris Jenner's Christmas Eve party? Shocked at what Kanye wanted to spend on the "over the top" celebration, Kardashian West told him they had to scale back or cancel because the costs were "inappropriate."
"Finances stress me out more than anything in life, so just know that," she told him over the phone. In fact, they're what the couple argues about the most. "The Christmas party is going to change. For one night, for a few hours, and I want to kick everyone out? We can't do this. We have to cut so much of that," she said.