Kim Kardashian West Says She'll Keep Her Kids' Social Media Use in Check
Kim Kardashian West shares her thoughts on her kids and social media use.
There's no question the Kardashian-Jenner clan have learned to turn social media into a tool for their self-marketing campaigns. They promote, show off, engage in small talk with followers, and work to endear fans by sharing family updates.
With Kim Kardashian West, there are daily posts to remind you about her businesses, travels, studies, and of course, her looks. Many refer to her as a social media queen, and that's why it might come as a slight shock that her perspective on it shifts a little when it comes to her children.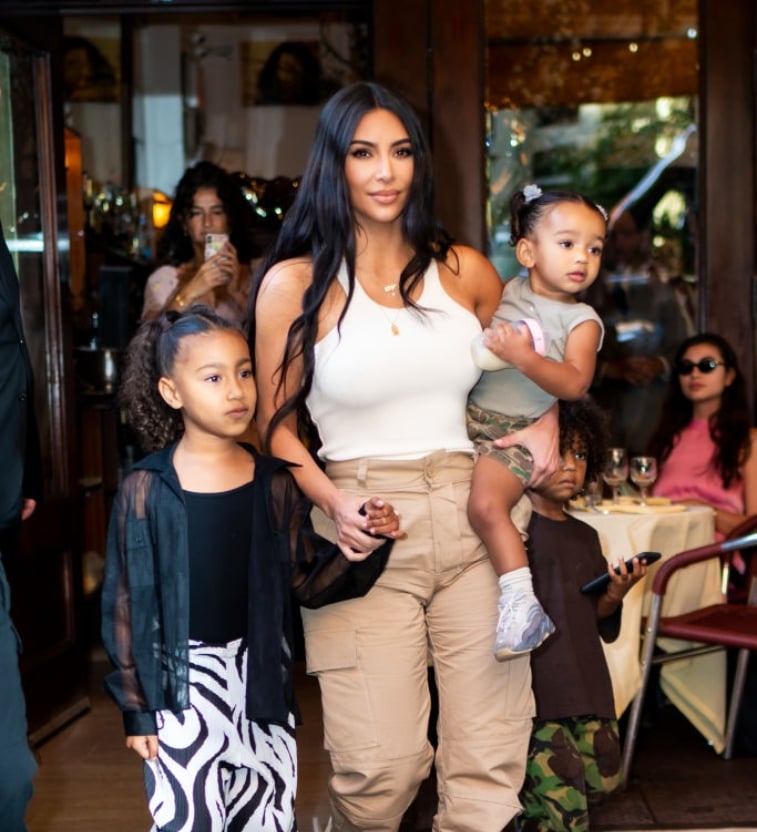 Kardashian West knows the pitfalls of social media
We tend to believe that Kim is fully aware that the internet is responsible for her much of her success, and her Instagram savviness plays a role in what she's able to accomplish. But when it comes to her four children, she's going to take a different approach with their social media usage.
During her trip to Armenia, Kardashian West sat down for an interview with Reuters and touched on "negativity and nasty comments" on social media, saying she'll be monitoring her children when they use it.
"Gosh, I'm definitely gonna be that mom that's monitoring my kids as they grow up and want to get on social media. You know, I grew up before there were cell phones so I don't know what that would be like."
She also said that for younger people, the idea of getting likes and followers can cause problems for them like anxiety. That's in addition to dealing with trolls who are always on the prowl. All of that is enough to make her diligent.
She sees the flip side of it too
Kardashian West added that you can make social media what you want it to be, and she should know, as she's amassed 148 million followers on Instagram alone. If you listen to this profile from E!, you'll learn that she's considered a pioneer in social media and the reason for hashtags' existence.
It's what has helped her to achieve progress with her beauty and fashion brands, and lately, brought attention to her efforts in the realm of social justice.
But it doesn't negate that fact that she's worried about her children being bullied online. She once told The View that she's "terrified" about her kids growing up in a world where social media is the norm.
The interview also revealed her admiration for a certain young activist
While speaking with Reuters, Kardashian West expressed her support and admiration for Greta Thunberg, the teenage climate change activist from Sweden.
She stated that would love to meet her and her parents to find out how they encouraged her to speak out in spite of the negative attention the online spotlight can bring when addressing grownup issues.
Calling her "brave and courageous," Kardashian West noted how Thunberg is someone who's stood up for what she believes regardless of the naysayers who disagree with her.
Kardashian West is keen on the risks of social media, so it will be interesting to see how her parental monitoring shapes up for her four kids as they get older. By that time, even more apps will be on the market, so she'll be busy with that duty.