Kim Kardashian's Most Controversial Instagram Posts
Kim Kardashian is often in the spotlight because of her reality show and crazy red carpet looks. But she's also regularly making headlines because of what she posted on Instagram. Many of her posts have become controversial and earned her backlash.
Often that backlash is from fans who think she isn't being sensitive to other people's feelings. Other times, it was from organizations liked the FDA. So what are the posts that caused the most outrage? Here are 10 of her most controversial Instagram posts.
1. FDA calls out Kim Kardashian for Diclegis Instagram post
Many celebrities are using their social media to promote different sponsorships, but now the FDA is cracking down on that previously unregulated business model. One of the celebrities the FDA targeted was Kardashian.
She was promoting Diclegis, which is a prescription morning sickness pill. The problem they had with her post is that it didn't list the side effects in the ad. After being called out, the reality star posted about Diclegis and included the side effects in her caption.
The backlash didn't just come from the FDA. Fans accused the reality star of working for "big pharma." Also, a family physician and researcher came forward saying Diclegis is no better than other medications available.
"I've been looking into [Diclegis] [for the] last five years and found no good reason to prescribe this medication over others," Nav Persaud said to the Washington Post. "Astonishingly, I've found the study that is supposed to be the basis of the claim this medication is effective is problematic."
2. Her naked bathroom selfie
The reality star caused a huge stir when she posted her naked bathroom selfie — enough so that even other celebrities began parodying it. But if you asked her, she didn't see what was the big deal.
"I truly was baffled that people still cared," said Kardashian on the Recode podcast. "They have seen me naked like 500 times and the censor bar literally was probably more covering than a bikini. I could not grasp why people were still outraged."
3. Her gun post
The TV personality posted a gun on her Instagram and Twitter, not long after she addressed the Sandy Hook massacre on her Twitter account. This sparked outrage, and it was quickly deleted.
"Kim hates guns and immediately took it down," a source told E!
4. KKW promotion is accused of blackface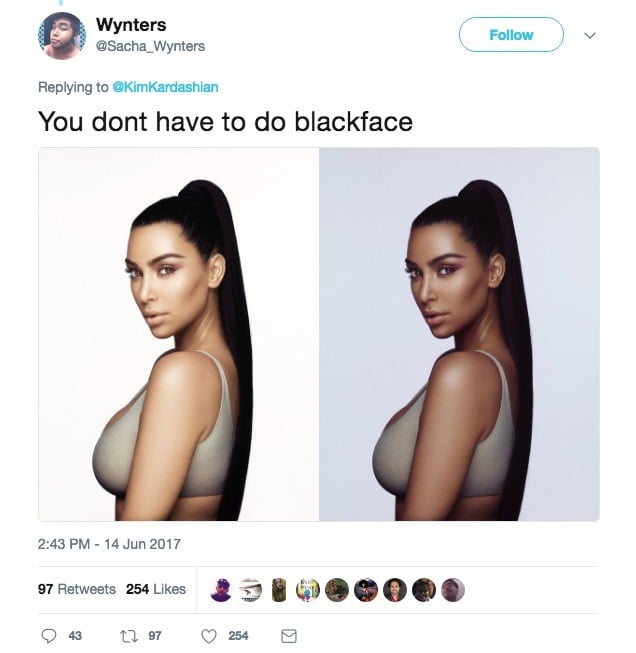 This isn't the first time someone in the family has been accused of doing blackface in a photoshoot. The makeup owner was promoting her makeup line, specifically KKW Beauty Creme Contour and Highlight Kit on Instagram.
Many fans noticed she looked much darker than usual and accused her of blackface. So she pulled the ad.
She later told The New York Times:
I would obviously never want to offend anyone. I used an amazing photographer and a team of people. I was really tan when we shot the images, and it might be that the contrast was off. But I showed the image to many people, to many in the business. No one brought that to our attention. No one mentioned it.

Of course, I have the utmost respect for why people might feel the way they did. But we made the necessary changes to that photo and the rest of the photos. We saw the problem, and we adapted and changed right away. Definitely I have learned from it.
5. Kardashian crops out North in a photo
The mother is often posting pictures of her adorable children. But many were outrage when Kardashian posted a selfie with North, which had her daughter's face mostly cropped out.
After the backlash, the reality star tweeted "Her eyes were closed and I was feeling my look! Can I live?!?!"
6. The Kim Kardashian Virgin Mary candle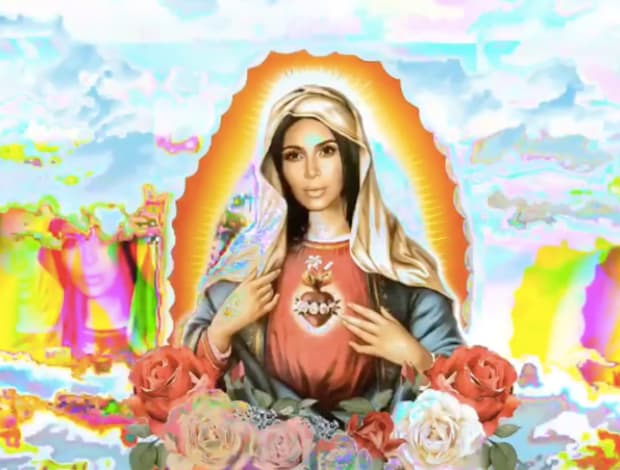 You would be amazed at what you can find on the internet. One of those things is a psychedelic Virgin Mary candle with Kardashian's face.
The TV star shared the candle on her Instagram and Twitter to celebrate 4/20, but was called out for being insensitive and took it down.
7. Her Ariana Grande photo after the Manchester bombing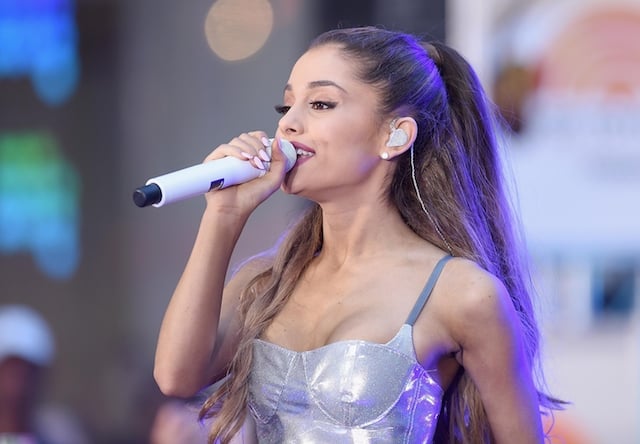 There were many celebrities who went on social media to support Ariana Grande and the victims of the Manchester bombing. Fans, however, didn't appreciate it when Kardashian tweeted a picture of herself, Ariana Grande, and more in the audience of a concert with the caption, "Concerts are supposed to be a place where u can let loose & have fun. So scary to not feel safe in this world. @arianagrande I love you."
She also posted a picture on Instagram of herself, Ariana Grande, and North on Instagram. But there were a lot of accusations that these posts were more about the reality star inserting herself into the tragedy, so she later deleted it (although she kept the Twitter post up).
8. Kardashian is accused of singling out a beauty blogger on Instagram
Multiple beauty bloggers were invited to KKW Beauty's party, including Jackie Aina. Aina went on to review the brand in a YouTube video and had some critiques. So when Kardashian posted a photo gallery from the party and Aina wasn't tagged in any of the photos, many fans called her out of possibly snubbing her as payback.
She later wrote on Twitter that this wasn't the case by tweeting, "I hung out with @jackieaina in my home and she was super sweet!!" She continued, "I love that she has an opinion and I'll take what she said and use it to better my products."
9. The Jackie Kennedy photoshoot
The reality star did a photo shoot inspired by Jackie Kennedy for Interview magazine. Not everyone was happy about this. and there was some backlash on social media.
It was enough that Janet Mock, who conducted the interview, distanced herself from the shoot idea by tweeting, "FYI, I did not choose the portraits/art, headline or write the intro. I led the conversation w/ KKW, in @InterviewMag's signature style."
10. The Photoshop controversy
Not long after Kardashian gave birth to North, she was back to posting pictures on Instagram. One where she posed with Blac Chyna led to many accusing her of using Photoshop. She claimed this was not the case.
"It sucks when people make up surgery or photoshop lies when I am so disciplined & work so hard!" she tweeted. "Just trying to motivate others & show anyone struggling with weight they can totally achieve whatever they want if they are dedicated!"
Follow Nicole Weaver on Twitter @nikkibernice.
Check out The Cheat Sheet on Facebook!