Kim Kardashian's Most Iconic 'Keeping Up With the Kardashians' Moments
We have to admit that the world of celebrity gossip would not be as wacky as it is today without the Kardashians. Keeping Up With The Kardashians, the show that has chronicled every eventful moment in the lives of the Kardashian-Jenner Klan, burst onto the scene and into our lives in 2007.
Love them or hate them we have to admit they really do keep us entertained. Some of the most iconic moments from the show involve Kim Kardashian. In no particular order of hilarity, here are some of the most entertaining bits from Keeping Up With The Kardashians.
Kim Kardashian cries over a lost diamond even though people are dying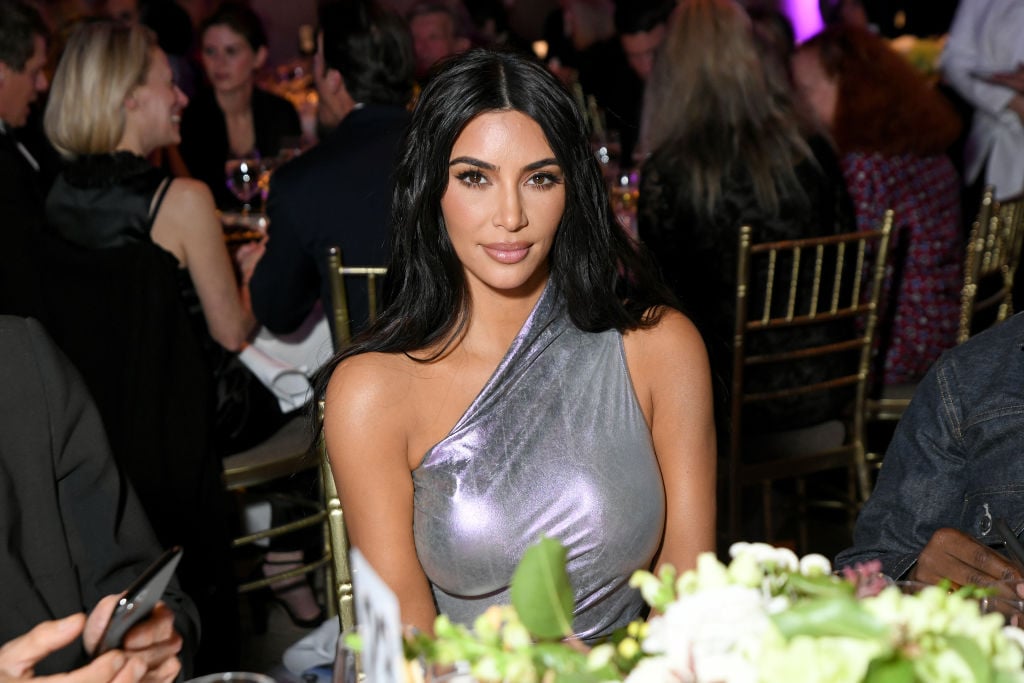 In season 6, episode 11, the Kardashian klan is in Bora Bora where Kris and Bruce Jenner — now Caitlyn Jenner — are renewing their vows. Of course, it was gorgeous and Kim Kardashian and then-new hubby Kris Humphries are on the dock.
Humphries then decides it would be fun to throw Kim in the water. She didn't laugh, especially when she realized one of her $75,000 diamond earrings was lost at the bottom of the ocean.
Kim starts crying and her mom offers comfort by saying: "That's what insurance is for, honey." Older sister Kourtney Kardashian then ask Kim what happened. After Kim explains the situation, Kourtney puts things in perspective: "Kim, there are people dying" meaning, seriously Kim, there are way more important things to cry about that an earring."
Kim Kardashian gets called out for taking selfies while driving Khloé Kardashian to jail
Khloé Kardashian was busted for drunk driving in March 2007. She went to court and was sentenced to community service.
Khloé said in a People magazine interview: "I have to go to the hospital and see injured people who were either a drunk driver themselves or were hurt by someone."
She also had to clean up trash on the road and had to enroll in an alcohol education class, which she never did. The result of this little mistake was 30 days behind bars.
Season 3 of Keeping Up With The Kardashians opens with the Kardashian ladies driving Khloé to jail. On the ride Kris calls out Kim for being self-absorbed for taking selfies: "Kim, would you stop taking pictures of yourself? Your sister is going to jail."
Kim Kardashian thinks no one will notice when she does a doggie switcheroo
In June 2017, Kourtney and Kim buy their daughters Pomeranian puppies for their birthdays. Kourtney's daughter Penelope named her pup Honey, and Kim's daughter North named her canine Sushi.
But all didn't work out as expected when Sushi started keeping Kim up all night with its "incessant barking." That's when Kim plotted the doggie switch hoping no one would notice.
The episode has Kourtney showing up at Kim's house to get her dog back. However, Kim is not handing the little furball over. So, Kourtney says to Kim: "Do you even like dogs? You hate dogs!"
Kim replied: "I swear your dog likes me better. She is so calm; you're not getting her back."
Big sister Kourtney finally snatched the dog from Kim, after chasing her all around the kitchen.
Kim Kardashian tells her sisters they look like clowns
Kim decides to take Kourtney and Khloé to Japan with her while she is doing a photoshoot for the Yeezy season seven campaign. Apparently, Kourtney and Khloé didn't get the memo that cultural appropriation of the Geisha look is not cool when in Japan. Well, that is according to Kim anyway.
When the sisters went out on the town one evening, and Kourtney and Khloé dressed in Geisha like fashion, Kim loses it.
"I can't even eat dinner because I'm so disgusted with my sister's crazy outfits that completely don't go with my look," Kim said, adding "Like, I can't take it."
Kim then said: "It's actually embarrassing. Kourtney with the Japanese-inspired outfit, and Khloe is wearing silver sequins, turquoise eye shadow, huge chandelier earrings – they're just, like completely clashing, and making my outfit look really bad, and they're ruining everything."
Sisters do fight, and these sisters have had some epic battles. But they always kiss and make-up, and we're glad they do. Life wouldn't be as entertaining without these crazy Kardashian iconic moments.