Kim Kardashian's Most Successful Business Venture Might Surprise You
Kim Kardashian has risen from the ranks of reality TV to become one of the most successful women in the world.
Between her marriage to Kanye West, her work on behalf of criminal justice, and, of course, her famous family, it seems as though she is in the news every single day. Kardashian has earned remarkable acclaim as a businesswoman over the years, in spite of a few haters who refuse to recognize her success.
Keep reading to learn how Kim Kardashian got famous, what all of her businesses are, and what has made her the most successful.
How did Kim Kardashian become famous?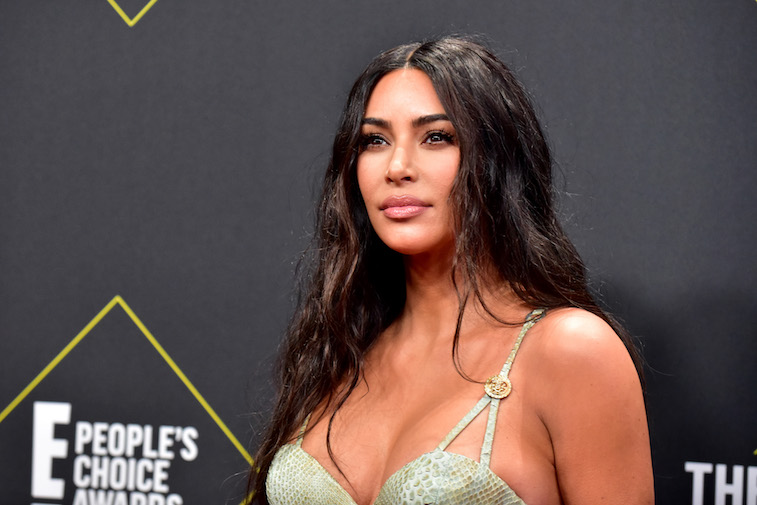 Kim Kardashian was born into a privileged family. Her father was the well-known lawyer and businessman Robert Kardashian, who instilled the value of hard work and dedication into all of his children.
In 2007, Kris Jenner (then married to former Olympian Caitlyn Jenner) brokered a deal with the E! network that would feature the family in a reality show, highlighting their day-to-day lives and loves. When the show premiered that same year, it was instantly popular, and viewers seemed to connect with Kim Kardashian the most.
After the release of Kardashian's sex tape in early 2007, people seemed to take even more of an interest in Kardashian. She parlayed her newfound fame into a clothing boutique, fragrance deals, and multiple endorsements, building her bankroll bit by bit.
Kardashian also became a very popular presence on social media, interacting with her followers in a way that many reality stars didn't. All of this served to make Kim Kardashian one of the most famous women in the world, and in spite of critics who claim that she's "famous for no reason," the truth of the matter is, she works incredibly hard at building her brand. 
Kim Kardashian has multiple successful businesses
These days, Kardashian operates a plethora of businesses. In addition to filming the reality show Keeping Up with the Kardashians for the past 12 years, Kardashian has a fragrance line, a highly successful makeup brand, KKW Beauty, and a brand-new line of shapewear called SKIMS.
If she needs to make a quick buck (or a million) she can choose to do a sponsored post on Instagram. Brands who want to capitalize on Kardashian's massive following on social media are eager to have her endorse their product or service, although Kardashian is a lot more selective about the brands that she partners with these days.
What has made Kim Kardashian the most successful?
Although Kim Kardashian has been rolling in the dough for years, with a reported net worth of around $350 million, it has been her shapewear brand SKIMS that is set to launch her into billionaire territory (space already occupied by her younger sister, Kylie Jenner).
Although the brand is only a few months old, it has been incredibly popular, and whenever Kardashian launches new products, they sell out almost instantly. 
Still, it is her reality show that more than anything, has served as the launchpad for Kardashian's fame and fortune.
The show keeps her at the forefront of public consciousness, and when fans feel like they are allowed into her private life, they likely feel more inclined to buy whatever she is selling — whether it be cosmetics, undergarments, or fragrances.
She maintains that level of intimacy with regular Instagram posts and Twitter Q&As, keeping the public engaged and interested in whatever she might be doing. There's no doubt about it, she is a master of business savvy.
Stay tuned to Showbiz Cheat Sheet for all the latest Kim Kardashian news!