Kim Kardashian's Social Justice Work Is Under Fire For This Immensely Hypocritical Move
Kim Kardashian has made her influence over others into an incredibly lucrative career. She is, quite literally, famous for being famous.
It is her massive social media following and ability to impact her fan base that provides her with the leverage to draw in millions of dollars. Kardashian has been trying to use some of that influence for good, and she has particularly been very public about her social justice activism when it comes to prison reform.
Not everyone is convinced that the superstar's good deeds are genuine, however. Lately, some have been calling her out for what they see as major hypocrisy. What did Kardashian do that's getting people so riled up and can she align her actions with her values to silence critics? 
Kim Kardashian views herself as an activist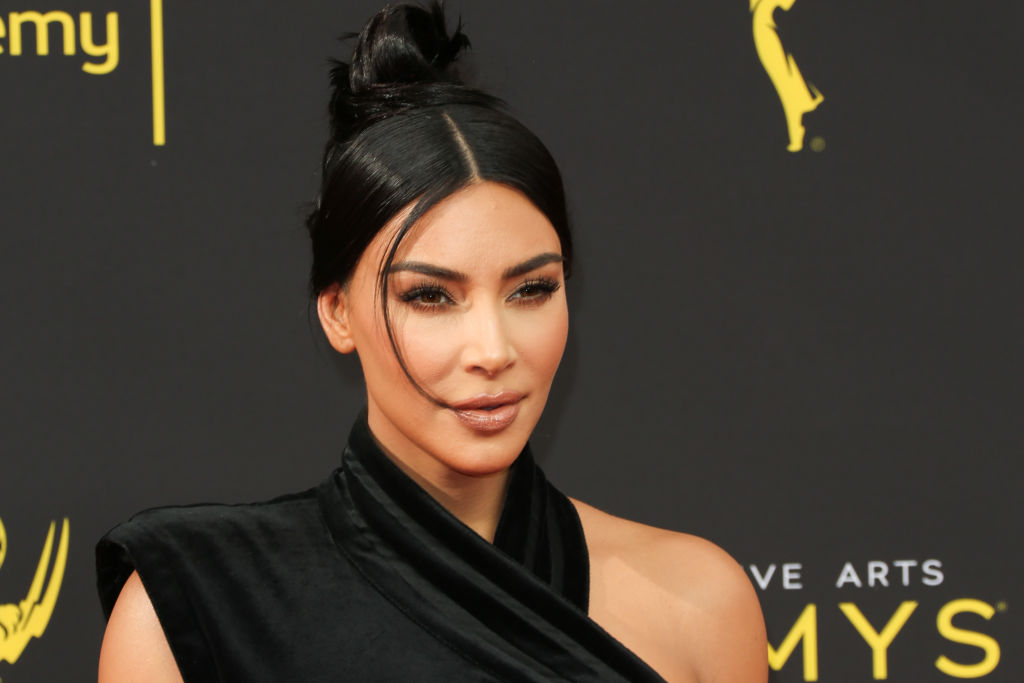 While many see Kardashian as a superficial reality TV star who made it big, Kardashian has been working hard to show that she has deeper connections to the world around her.
For one, she has voiced a commitment to prison reform work. Kardashian even met with U.S. President Donald Trump as part of her (successful) quest to free Alice Marie Johnson, a 63-year-old grandmother serving a life sentence. 
Kardashian's social justice work doesn't just end with a flashy moment of success, either. She has expressed interest in becoming a lawyer so that she can continue this work more fully.
When she was criticized for reaching beyond her life as a celebrity, Kardashian was quick to respond. She said: "One person actually said I should 'stay in my lane.' I want people to understand that there is nothing that should limit your pursuit of your dreams, and the accomplishment of new goals."
One critic has deemed a recent action as "Kimpocrisy"
While Kardashian may be setting herself up to be seen as a serious activist, that life comes with consequences and increased scrutiny as well. Diet Prada, widely recognized as a fashion industry watchdog, recently took to the platform to call out Kardashian for her troubling use of a particular photographer with a problematic past. 
Kardashian posted an Instagram picture of herself and her daughter, and controversial photographer Mario Testino was tagged in the shot. The post featured this image from Kardashian's Instagram alongside an earlier post the star made about her decision to support accusers against photographer Marcus Hyde. 
Hyde, who was once Kardashian's photographer, was accused of sexually assaulting multiple women. Kardashian was quick to distance herself from Hyde and to make the post to make her values clear to fans. Testino, however, has his own past baggage, and the post calls out the "Kimpocrisy" of Kardashian calling out one accused victimizer while continuing to work with another.
While replying to a follower, Diet Prada explained the issue: "In this case, Kim needs to be called out because she is literally one of the most famous people in the world and is consciously choosing to endorse an accused sexual predator… relatively soon after she stood with the women who survived through sexual assault from Marcus."
Mario Testino has been accused by several male models
Testino faces accusations from thirteen male models who claim the photographer of unwanted sexual advances and inappropriate conduct. The Instagram post calling out Kardashian's hypocrisy points out that she could easily choose to work with someone who does not have this kind of abusive baggage hanging over his head. 
"This is all so perplexing because Kim could literally choose any photographer in the world, so why keep working with problematic men? There are female photographers too…" the post explains.
Certainly, Kardashian is aware of the high-profile accusations that Testino faces, so it does seem like an inconsistency for her to post so vocally supporting female victims of one photographer while ignoring the accusations of male victims of another. It's not just a problem for her to ignore the past, either. As the Instagram critic points out, Kardashian's influence is so extreme that her tacit support of Testino could give him a platform for further abuse in the future.
"There's no doubt that the power wielded from fame can do great good. Kim's level of celebrity has been enough to free people from jail, but adversely, her very public and premature endorsement of Testino is problematic in that it both discredits the experiences of survivors and worse, potentially enables further exploitative behavior," the critic writes. 
In the comments section, one follower writes: "Kim Kardashian is a humanitarian. I mean, she's a humanitarian until her vanity is put to the test. When that happens, she could care less about what choices are made as long as she is perceived as hot. Gross."
Others simply left one-word comments: "Hypocrisy."
Another user, while commenting to a follower noting that nobody is calling out Naomi Campbell for following Testino on Instagram, notes: "Naomi isn't studying to be a lawyer though, there's serious hypocrisy in kim's new career choice when she keeps working with sexual predators."
Kardashian has tremendous influence, and with that influence comes higher expectations for how she will channel her power. Will she respond to these criticisms and be more careful about who she works with in the future? Stay tuned.