Kim Kardashian's Surprising Thoughts on Meghan Markle and Prince Harry
Despite living across the pond, Kim Kardashian has a lot in common with Meghan Markle and Prince Harry. The three of them are some of the most famous people in the world and understand well what each other is going through.
Duchess Meghan and Prince Harry have been open about their desire for more privacy for their young family. The couple has emphasized this by not having the press around for special occasions like their son's christening. They also decided to take legal actions against some intrusive newspapers who invaded their privacy.
Kardashian recently shared her thoughts on Markle and Prince Harry's struggles. The reality star had some supportive things to say about the Duke and Duchess of Sussex.
Kim Kardashian says she can 'empathize' with Meghan Markle and Prince Harry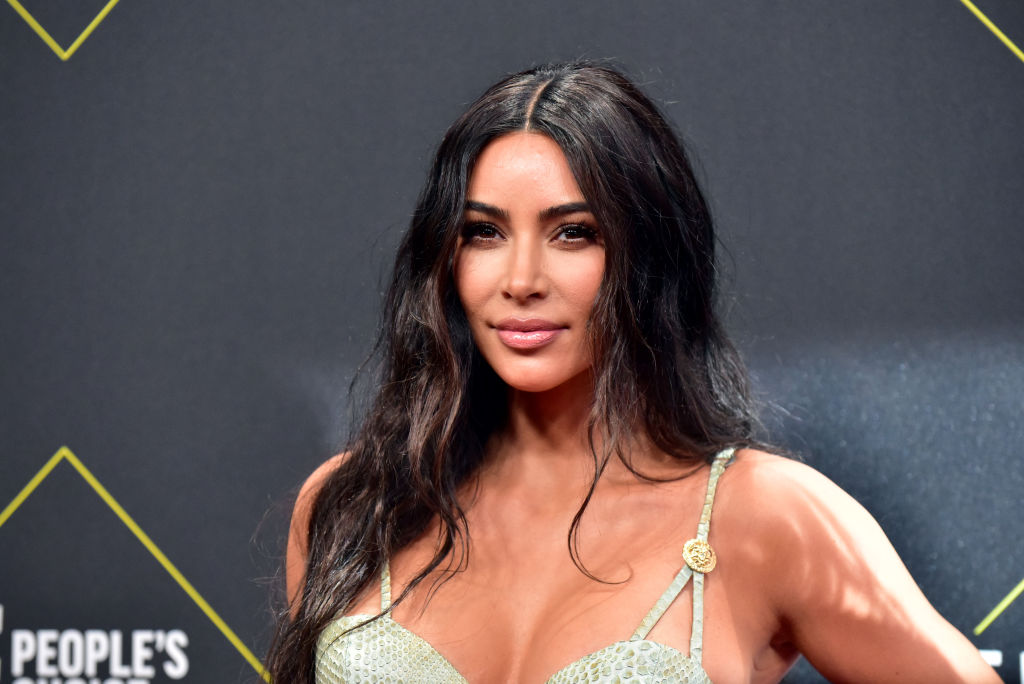 In an interview with Australia's The Sunday Project, Kardashian was asked about whether or not she felt "some sympathy" for Markle and Prince Harry. In response, Kardashian revealed that she does.
"I think everyone has their own journey," Kardashian said. "I think their journey is extremely personal, with – you know, what his mother experienced and how her life was so affected by the spotlight and by paparazzi. I don't think anyone can really understand what that's like except for them."
She added: "But I think as I'm older and as I have kids, what I would want for them is just the safest place. I can definitely empathize with their need for having a secure, safe place and taking time for themselves and having privacy when they need it."
Kim Kardashian once talked about her own struggles with not having privacy
Perhaps Kardashian's statement does not seem surprising given the fact that a few months ago, she herself shared that she also sometimes struggles with the lack of privacy in her life. In an interview with Vogue Arabia, Kardashian said that she does not regret "putting myself out there for the world to see," but it can occasionally make things very tough.
"I love having a voice and I appreciate the platform that I have been given, even though I do wish I could have more privacy at times," Kardashian admitted.
Kardashian's view on privacy has changed since her Paris robbery. In a "60 Minutes" interview taped before the incident, the reality star disclosed her take. "Lack of privacy, loss of privacy and that's not for everyone," she says in the video. "For me, I can handle it." 
Since then, Kardashian has changed her tune. "I learned from a bad experience I had when I was robbed that people really knew my every move," Kardashian said. "They knew what I had, they knew where I was, what I was doing, and that to me really changed the things that I post."
"I still want people to feel like they're on that journey with me," Kardashian said. "But I might video something, then post it 30 minutes later when I've left the location, more for privacy."
Other celebrities who are on Meghan Markle and Prince Harry's side
Numerous celebrities have come forward to defend Markle and Prince Harry against the harsh treatment they've received from the media.
For example, Prince Albert of Monaco shared that he talked to Prince Harry at the Rugby World Cup final earlier this year. Both men seemed to bond over their similar position in life.
"He has said he feels 'bullied,' and I can understand and sympathized with him over that," Prince Albert told People. "We didn't talk about it that much, because we talked about environment-related issues—and the rugby too—but I sympathized with him, saying, 'Just do what you have to do to ensure your privacy.'"
A few months ago, Elton John revealed that he allowed Markle and Prince Harry to travel on his private jet as a measure against "the unnecessary press intrusion" that they had been receiving. He also let the couple and their son stay in his home in Nice, France.
Meanwhile, Hillary Clinton has said that she is a "huge Meghan Markle fan" and that she does not approve of how the Duke and Duchess of Sussex have been treated. Ellen DeGeneres also called the couple "the most down-to-earth, compassionate people" and that the press does not treat them fairly.
Additionally, Pink has urged people to be nicer to Markle and Prince Harry. "Let's all be a bit kinder, huh?" she tweeted. "Let's show our children that it's cool to be kind."