King Cannes: Small Films at the Biggest Film Festival in the World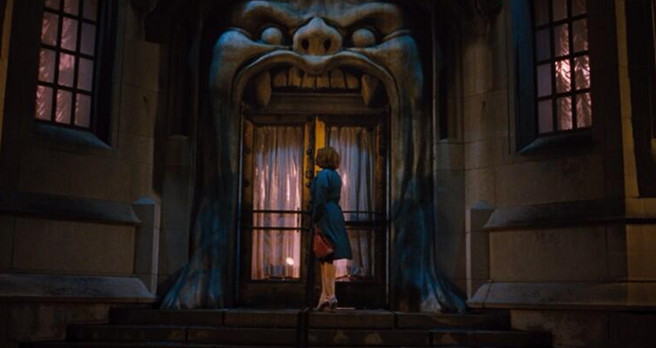 The Cannes Film Festival is pretty much universally considered the most significant film festival in the world. Along with Venice and Berlin, it makes up the Holy Trinity of film festivals, while Toronto, New York, and Sundance act as the American foils. Cannes' top prize, the Palme d'Or, is very likely the most prestigious prize in world cinema.
Last year's jury, lead by Steven Spielberg, gave the award to the main actresses and director of the beautiful Blue Is the Warmest Colour, which helped thrust the difficult-to-market NC-17 film into the spot light. It was the first time the Palme d'Or was given to performers as well as a director (Cannes doesn't allow the Palme d'Or-winning film to film any other awards, and the Spielberg-lead jury decided that actresses Adèle Exarchopoulos and Léa Seydoux were largely responsible for the film's greatness.)
Cannes juries have a lot of leniency compared to juries of other festivals, which means the films that win big at Cannes are always worth seeking out. To date, the film with the most awards is the Coen Brother's post-modern period piece Barton Fink, nabbing the Palme d'Or, Best Director, and Best Actor for John Turturro. After Barton Fink swept the awards, the rules were changed so that the Palme d'Or-winning film couldn't win any other awards.
The festival is a multi-tiered and complicated affair. It's invitation-only, broken into different categories, each of which is subsequently broken into other sub-sections: The Official Selection (In Competition, Un Certain Regard), Parallel Selections (Cannes Classics), Other Sections (Director's Fortnight.) It's easy to get lost in the mania, and this year has a noticeable lack of big-name American filmmakers; there are no Tarantinos, no Scorseses, no Coppolas, and no Nolans. The biggest films of this year's festival are foreign (as in not American) or independent: Jean-Luc Godard, the Dardenne brothers, Atom Egoyan, David Cronenberg, Ken Loach, Mike Leigh, Michel Hazanavicius, Tommy Lee Jones, and Xavier Dolan are among the directors with films in this year's Cannes competition of 18 features. Ryan Gosling's debut feature, Lost River (previously called How to Catch a Monster), is highly anticipated, as is David Michod's The Rover, starring Guy Pearce and Robert Pattinson.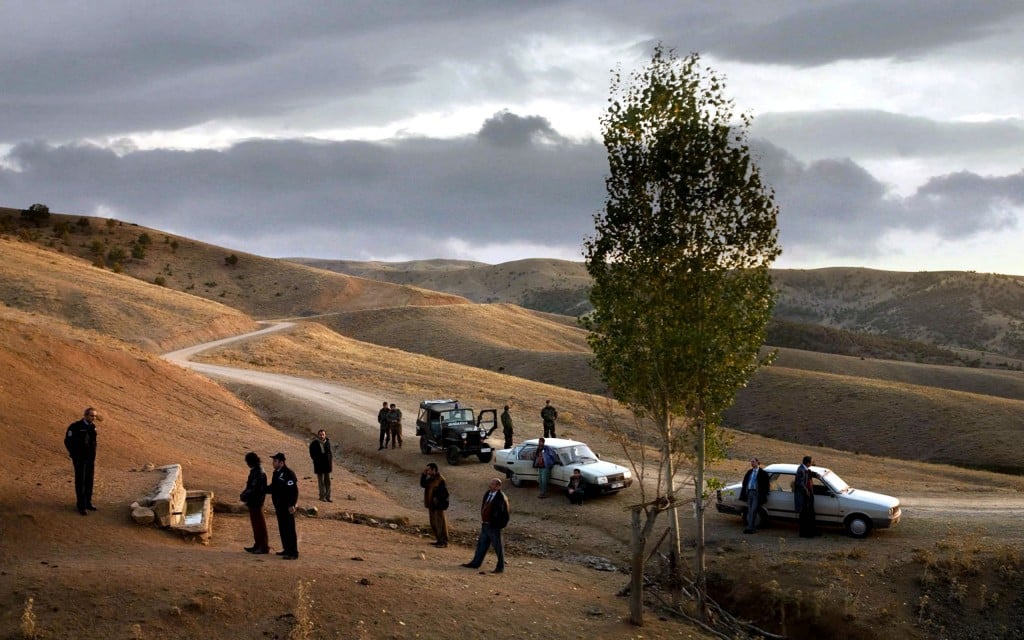 The slated opening film, Grace of Monaco, has been notoriously troubled and may not be ready in time for the festival. The Grace Kelly biopic has been hindered by feuding between the invasive super-producer Harvey Weinstein and the director, Olivier Dahan. According to Anne Thompson in a piece for Indiewire, "Weinstein was adamant about creating a lighter and breezier cut of the film, while Dahan (La vie en rose) wanted a darker tale." The film is reportedly coming together, but it's very much staying in character for Harvey Weinstein to drag drama and problems with him into Cannes, and it's certainly got people talking.
Among the festival's returning alumni is Turkish auteur Nuri Bilge Ceylan, whose previous film, the brilliant Once Upon a Time in Anatolia, won the Jury Prize in Cannes in 2011. Anatolia, a brazenly patient film, takes its time going nowhere; an existentialist cop-drama in which the crime and the police procedure elements act as ciphers — means to an eternal end — and it's gorgeous, stoic, and serenely sinister. Ceylan began his career as an avant-garde filmmaker, but Anatolia is his most accessible film so far (though it's a far cry from the mainstream.) The film owes more to Antonioni and Tarkovsky than, say, David Fincher. The brooding atmosphere and lucid photography, lush with golden lights seeping into inky-black nighttime skies, are pure art-house.
Ceylan's new film is the 196-minute Winter Sleep. According to Anne Thompson's blog, the film "follows a former actor and his acrimonious relationships with his wife and sister, both of whom he works with to run a hotel in the fantastically rocky region." It's been selected to compete for the Palme d'Or.
This year, the mini-festival Director's Fortnight, which is technically separate from Cannes, functions like a widening of Cannes playing field. New talents and off-beat works are the soul of Director's Fortnight, and in a year devoid of major American names, the mini-festival may be the most fascinating part of Cannes. Two Sundance Film Festival vets, Grand Jury Prize-winning Whiplash and genre director Jim Mickle's Cold in July, are slated to play, whereas Cannes proper has no Sundance presence. 
Director's Fortnight has a surprising amount of genre presence: the post-apocalyptic These Final Hours stands out, as does Daniel Wolfe's feature debut Catch Me Daddy Wolfe helmed the unnerving and frantic music video Time to Dance, which manages to channel Ti West and Harmony Korine, with shades of Gaspar Noe and early Danny Boyle. The music video stars Jake Gyllenhaal as a murderous, detached looking guy with a fondness for hoodies. The video slowly became a viral hit, and Wolfe has become a director to watch — one of many talented filmmakers looking to have a breakthrough debut at Cannes.
More From Wall St. Cheat Sheet: