'Kingsman: The Golden Circle': The 1 Thing Taron Egerton Refused to Do
Kingsman: The Golden Circle hit theaters on Sept. 22, and it's definitely got people talking. From impressively choreographed fight scenes to Kingsman suits that are (somehow) even more dapper, the second installment of the franchise really kicked it up a notch.
However, one scene, in particular, has sparked some controversy, and it's left viewers feeling a bit uneasy. The franchise is no stranger to shocking the audience, but even the lead actor didn't feel comfortable with filming it. Taron Egerton, who stars as Gary 'Eggsy' Unwin, shared his feelings on the scene. He also revealed the one thing he refused to do on camera. It goes without saying, but spoilers ahead for Kingsman: The Golden Circle!
Egerton's feelings about the scene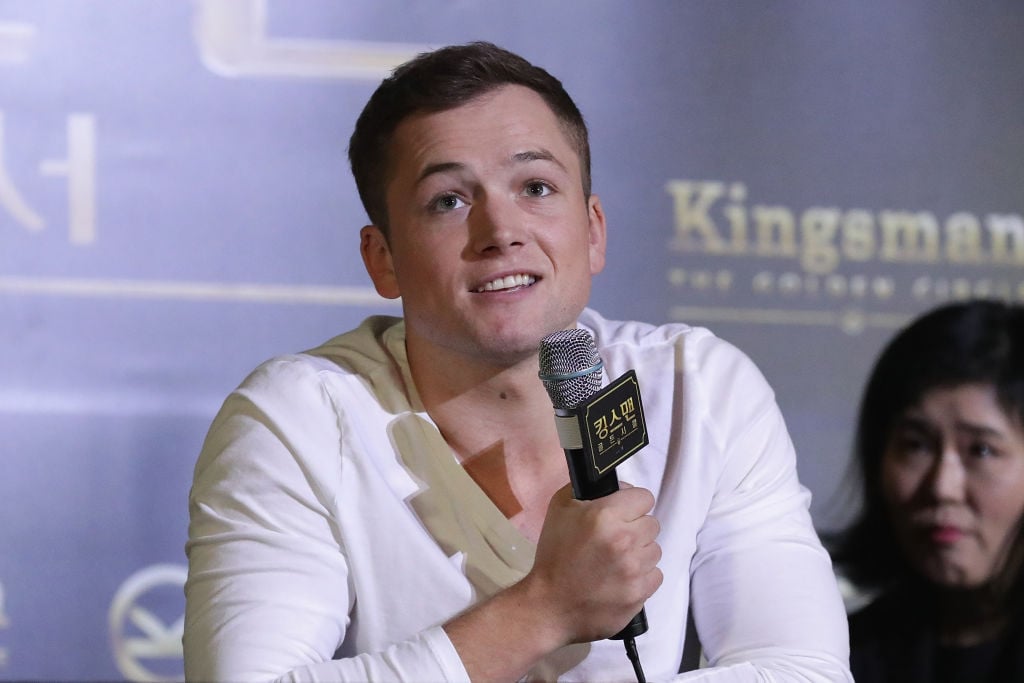 Egerton put his foot down when it came to shooting a particularly uncomfortable moment during a sex scene with Poppy Delevigne's character, Clara. While the characters involved do consent in the scene, Eggsy has a non-consensual ulterior motive. Egerton told ScreenRant that he didn't know the full scope of the scene prior to shooting. When it was described to him, he said, "I'm not comfortable doing this."
Thankfully, Delevigne's husband was willing to help shoot the scene. So when a tracking device is placed into a certain part of Clara's body, it's not Egerton's hand. Rather, it's Delevigne's husband's. As Egerton noted, "He saved the world."
The director's defense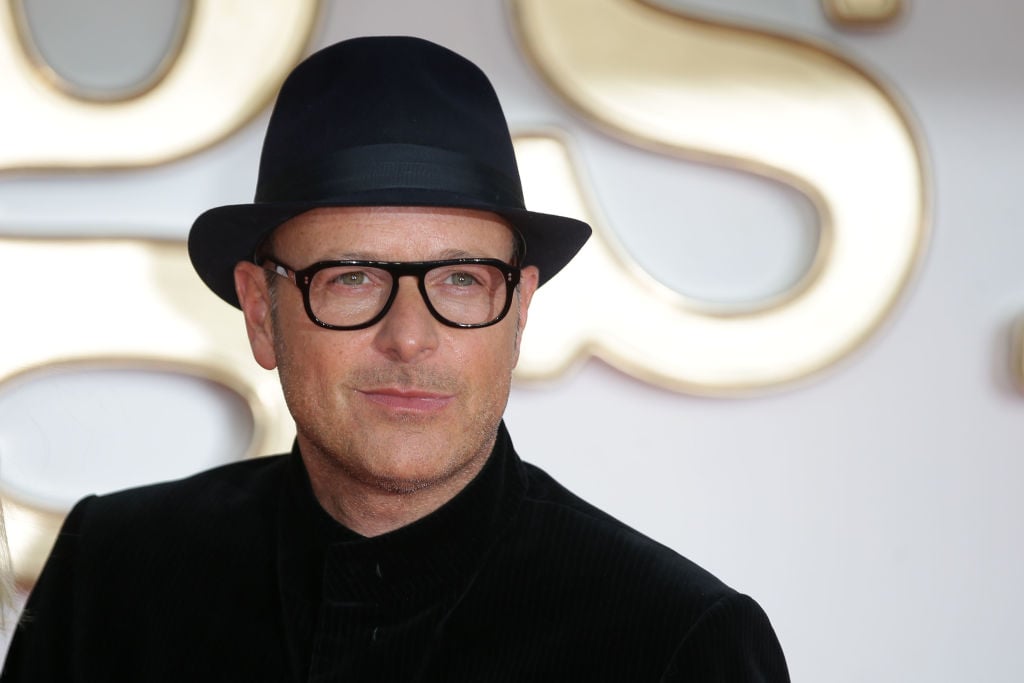 Director Matthew Vaughn spoke to Uproxx about his reasoning for the scene, admitting he "wanted to see a spy with an emotional and moral dilemma of having to do something he really doesn't want to do." He continues, "I think it's really important to do scenes that do make people feel uncomfortable."
The scene is certainly unsettling to watch, but Vaughn insists that shock value will get people talking. While he does make a fair point, he may have gone a bit far with this particular plotline.
Kingsman's controversial history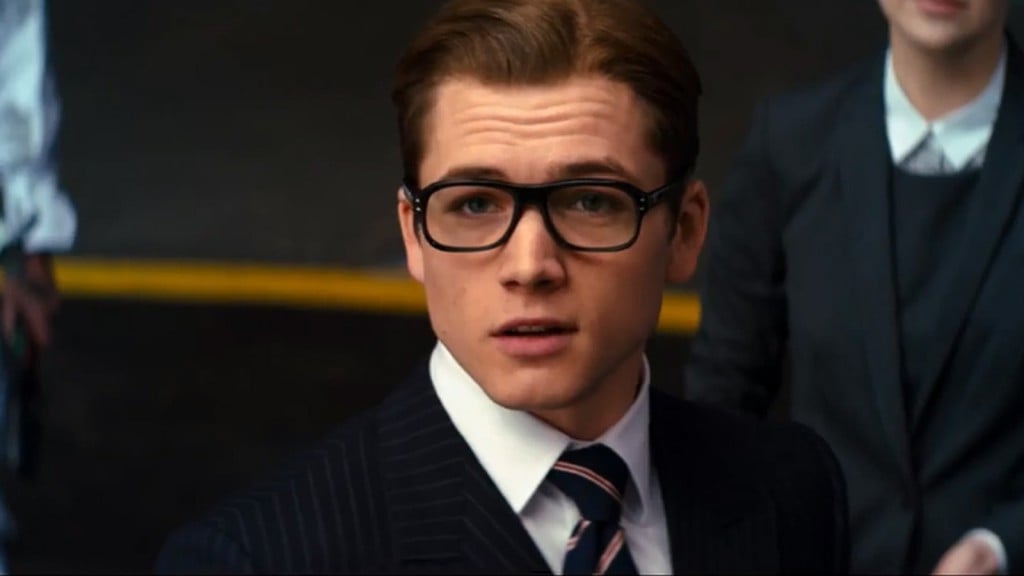 Egerton's character has stirred up controversy in the past, as the final scene in Kingsman: The Secret Service left people feeling a bit uncomfortable, too. A captured Princess Tilde makes some vulgar promises to Eggsy if he can save the world (spoiler: he does). The last shot of the movie isn't overwhelmingly explicit, but it's still enough to make you say, "Did they really just do that?"
As ScreenRant put it, "Walking the fine line between being a satire of crass entertainment and, well, being just crass entertainment, isn't always easy," and that Vaughn may "cross that line more often than [he means] to."
Egerton admitted he's not anything like Eggsy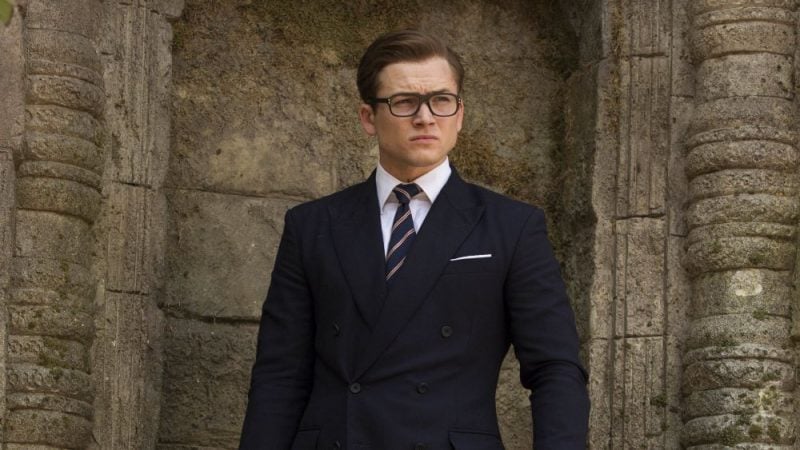 While Egerton brings a lot of swagger to his character, he has admitted that he's "not really anything like Eggsy." He does, however, think he was the right casting choice for the Kingsman films.
He told The Hollywood Reporter, "There were people that were every bit as good of an actor, some that are better and plenty that are more famous than me, but I felt like I was the person to play this role." We definitely can't imagine another actor playing Eggsy, as he delivers his lines brilliantly (even the crass jokes), makes us believe the crazy fighting scenes, and really rocks those tailored Kingsman suits.
We should expect to see a lot more of him
Last night on #BillionaireBoysClub. It's been a blast. @AnselElgort pic.twitter.com/VKTnZNGZMG

— Taron Egerton (@TaronEgerton) January 24, 2016
The second installment of the Kingsman films has already seen huge success, leading the box office in its opening weekend by bringing in over $100 million worldwide. We're not surprised to learn that Egerton has been cast in a number of upcoming films, considering the success of the franchise along with his crisp acting skills and devilish good looks (sorry, we had to say it). 
We'll be marking our calendars to see him star in Billionaire Boys Club (alongside Emma Roberts, Ansel Elgort, and Kevin Spacey) and the title role in Robin Hood (with Jamie Foxx and Jamie Dornan).
He's already signed on for a third Kingsman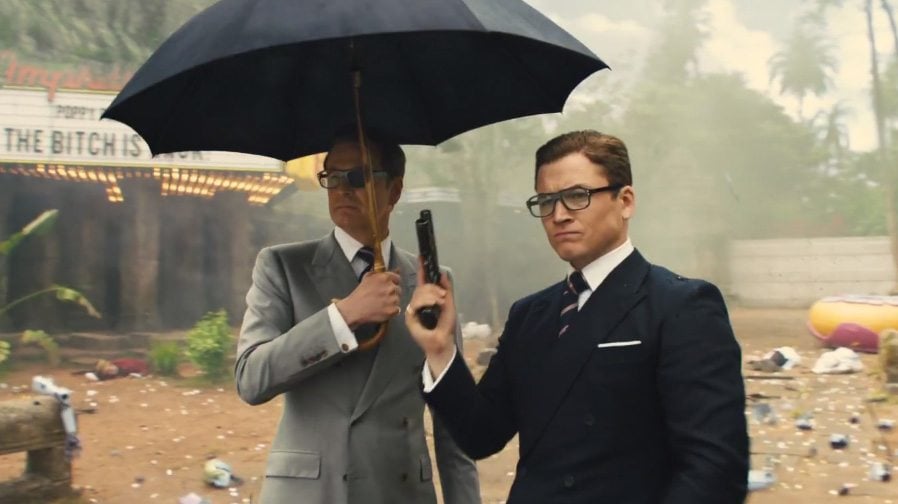 Though a third Kingsman movie was expected, we were shocked to learn the next installment is already in motion. Egerton revealed to The Hollywood Reporter that he's been told the storyline. According to him, it will "blow everything you think you know about it out of the water."
As Kingsman 2 features huge names (Channing Tatum, Halle Berry, and Julianne Moore, to name a few), we're looking forward to finding out which stars will be joining the team for Kingsman 3. Above all, we're probably most excited to see Egerton reprise his role as Eggsy. We're sure his fighting moves will be even more bad ass.
He bought his mother a house to thank her
Check out the amazing sweaters hand knitted with love by @jimmybeanswool! #iknitforeddie pic.twitter.com/AaJdMKDBdg

— Taron Egerton (@TaronEgerton) January 27, 2016
Egerton revealed to People that his family has supported him every step of the way in his career. Even though he's "not from an affluent background in any way," his mother put him through drama school in London to follow his dreams.
He confessed, "There was never any expectation I would make money so it was [encouragement] to go and do what makes you happy and I think they felt I was good at it, and that was lovely to have that support."
Egerton wouldn't be where is today without his mother, so in 2016, he bought her a house to thank her. Even with all his newfound success, we love to see that he hasn't forgotten his humble beginnings. As they say, "Manners maketh man."
Check out The Cheat Sheet on Facebook!