Kirsten Dunst Says She'd Make Another 'Bring It On' Movie: 'It Would Be so Fun'
Start practicing those spirit fingers.
Kirsten Dunst who played Torrance Shipman, captain of her high school's nationally-ranked cheerleading squad in the comedy classic of the early aughts, Bring It On (2000), recently said she'd be up for reprising one of her most memorable roles. Check out her forgotten movie roles here. Her role as Torrance happens to be one of our favorite acting gigs of hers, too.
Earlier this week Dunst, now 37-years-old, appeared on The Kelly Clarkson Show to discuss her newest role in the Showtime comedy series, On Becoming a God in Central Florida. The actress, who previously described the show as a "totally new world" for her, plays a mother trying to provide for her family by taking part in a pyramid scheme.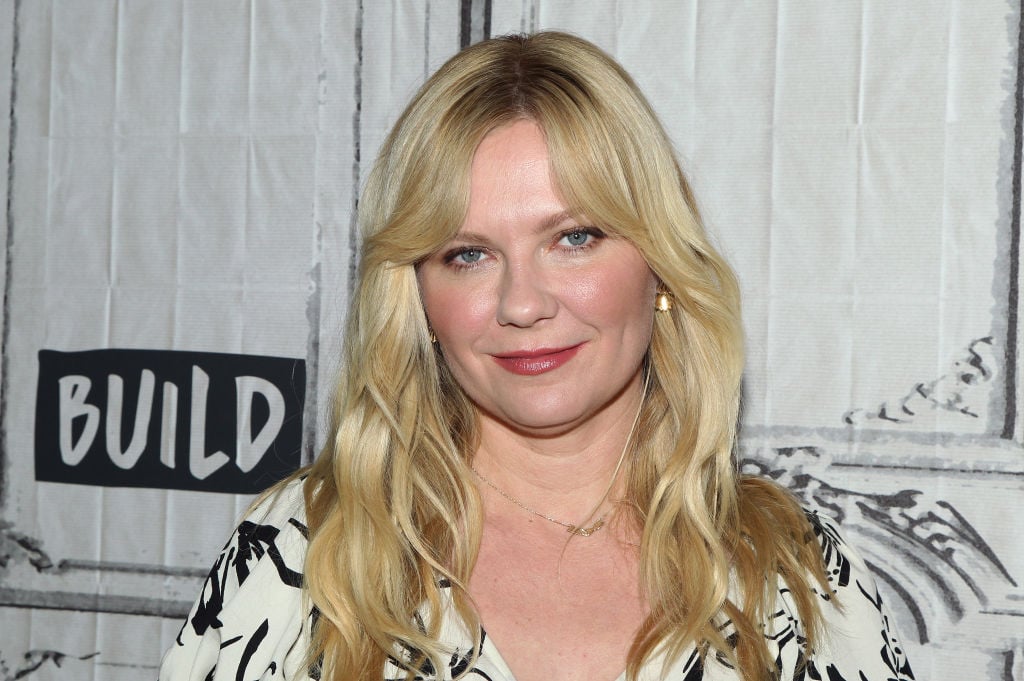 Talking with Grammy Award-winning host, Kelly Clarkson, Dunst, who earlier this year got a star on the Hollywood Walk of Fame, said she'd be willing to play Shipman once again.
"If they wanted to make another movie, I would make another movie. Why not?" Dunst told Clarkson before adding, "It would be so fun."
Maybe she'd be a cheerleading coach at her alma mater, the fictional Rancho Carne High School, perhaps? Possibly team up with Isis (Gabrielle Union), captain of the East Compton Clovers, the team Torrence learned her predecessor Big Red (Lindsay Sloane) had been stealing routines from in previous years to win national titles.
'Bring It On' was made with 'no money, zero money'
The actress, who is engaged to Friday Night Lights actor Jesse Plemons (the two have an adorable son named Ennis, according to People), said she and her fellow Bring It On cast members didn't expect the movie to become what is today, "a classic," as Dunst put it.
"We made that movie for no money, zero money," Dunst explained to Clarkson and her studio audience. "It was a Universal movie but one of those that they were just like, 'Go do what you want, this little whatever cheerleading movie.' And then opening weekend … we were all so surprised," she said.
Watch Dunst's appearance on The Kelly Clarkson Show below.
Kirsten Dunst and Gabrielle Union had a (sort of) 'Bring It On' reunion
Part of the reason Clarkson brought up Bring It On is because she's always asked about her song, "Since U Been Gone." In a deliberate effort to "mess with people" Clarkson asked Dunst about Bring It On, which led to them talking about Rodarte's recent ad campaign Dunst and Union both appeared in along with other celebrities such as Mad Men's January Jones and Kiernan Shipka.
When photos were released people were calling it a Bring It On reunion for the two actresses and mothers. But as Dunst explained, she "had no idea that Gabrielle was in it too."
See Union's picture here and check out Dunst's here.
Now that we've learned Dunst is onboard with joining another cheerocracy, we'll be quoting Bring It On even more than we normally do. It's like, awesome, oh wow! Like, totally freak me out! I mean, right on!