Kit Harington Reveals Why He Would Never Return to 'Game of Thrones'
Kit Harington – a virtual unknown before HBO's Game of Thrones came knocking on his door – stars as Jon Snow in the series coming to an end May 19. The son of Lyanna Stark and Rhaegar Targaryen, Snow's journey on the show, one fraught with an emotionally stirring life, an epic death, and life returned, has been at the center of fans' attention since the premiere.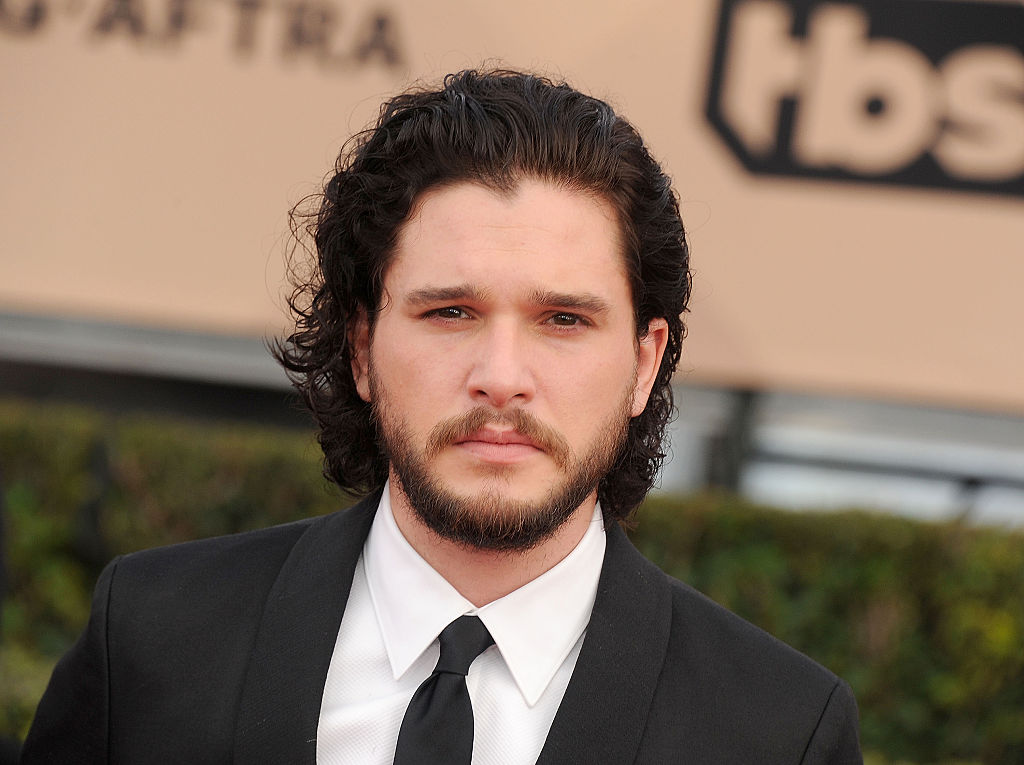 While Kit Harington has Jon Snow to thank for kickstarting his career in entertainment, Harington seems more than happy to leave the character behind and venture into new projects. While thankful for all the show has awarded him, as well as the family he has found while working on the series, the character is one he no longer feels attached to.
Kit Harington sat down with CNN to discuss his role on the show, how he plans to move forward following the finale, and why he longer feels tethered to Game of Thrones, and his famous character.

Kit Harington says he would never go back to 'Game of Thrones' to "do more"

Kit Harington and Jon Snow, tied to one another for the last nine years, have become inseparable entities. While Harington is just an actor doing his job, he has fallen victim to the Harry Potter effect; meaning, he does not play Jon Snow, to most fans, he is Jon Snow. Which, hopefully, does not damage his potential growth moving forward.

Given the likelihood of typecasting in his future and casting directors hesitating to paint him in a new light, it's likely that Harington is done with Game of Thrones because he's ready to don a different suit. Harington explained to CNN:

"It was a huge emotional upheaval leaving that family. But would I want to go back and do more? Not on your life"

Harington explained that, despite the deep emotions associated with leaving those he has worked with for so long behind, he didn't necessarily feel "sad." He told CNN, "I wouldn't say I was sad: If, like me, you go all the way back to the pilot of Game of Thrones, that's almost 10 years of your life. That's really unusual in an actor's career." While grateful for the opportunity, he's happy it has come to a close. Like many other actors, Harington wishes to spread his wings.

What's next for Kit Harington following the 'Game of Thrones' series finale?

While starring as Jon Snow in Game of Thrones, Kit Harington landed the role of Robert Catesby in Gunpowder, which was a TV miniseries that aired back in 2017. The show focused on a British activist and a group of provincial English Catholics who were planning to blow up of the House of Lords and kill James I, according to IMDb.
While Kit Harington had a leading role in the show, most of his other work outside GoT has been voice only. He has voiced characters for video games and provided the voice for Eret in How to Train Your Dragon: The Hidden World, as well as for Sir Gadabout in Zog.

As for projects on the horizon, according to IMDb, there have been no official announcements regarding Kit Harrington's next on-screen role. Let's hope, for the actor's sake, that he doesn't struggle to find another leading role following his long run with GoT.

The regular voice work does raise concerns, for though voice work is essential, the actor should be striving to gain on-screen action that will serve to sever the connection between himself and Jon Snow even further.