Kit Harington Should Have Walked Away From Marvel's 'The Eternals': Here's Why
Kit Harington — still riding the wave of a post-Game of Thrones glory — will transition from one mega-franchise to another, as he makes his way to The Eternals. However, playing Jon Snow — the man with a defined moral compass and a righteous sense of honor — for nearly a decade, has left the actor and his courageous counterpart intimately tied.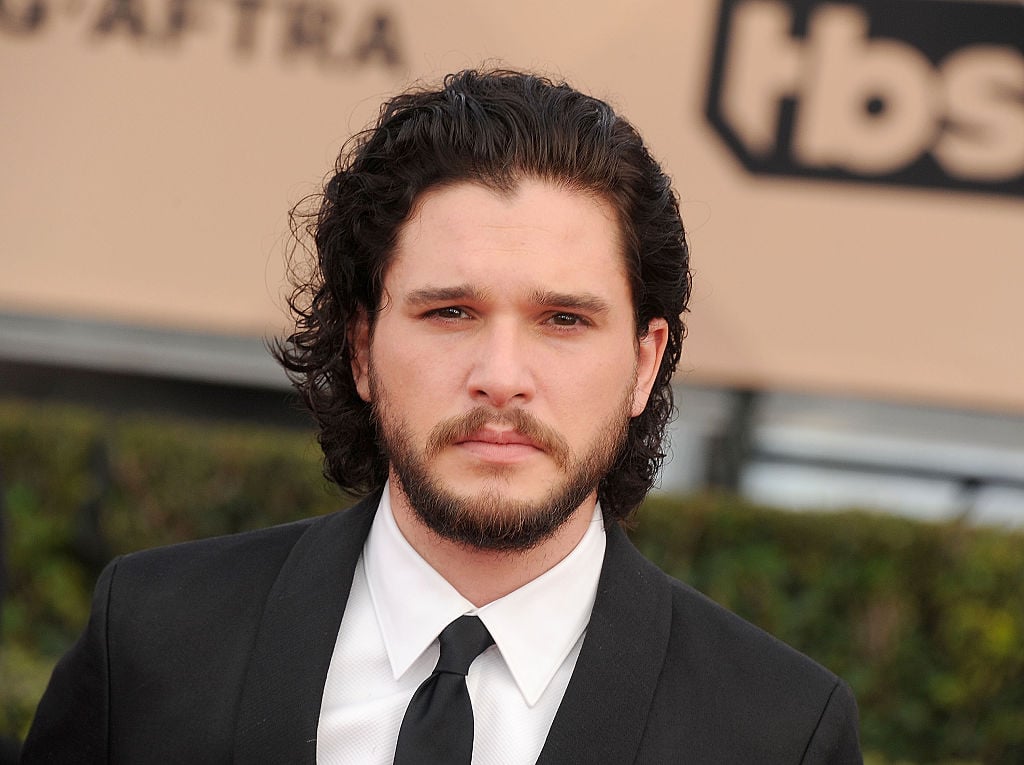 Kit Harington and Jon Snow became one and the same to fans spanning the globe. From his romantic, yet quite complicated, relationship with Daenerys Targaryen to his bond with the Starks, he was one of the most admired characters in the series. Yet, given his personal statements regarding his career-catalyzing role — and intended acting trajectory — choosing to join Marvel's The Eternals may not have been his wisest move. 
Kit Harington once explained that, following Game of Thrones, he would confront the biggest challenge before him: breaking the hero mold he has cemented as Snow. He told Variety:
I would expect Aaron Taylor-Johnson to be sent a more interesting, darker, more characterful role than I would. I have to get myself to a point where I can prove to people that I can do those. I have to graft myself out of being a heroic TV actor, and that's a challenge, and that's fine.
So, we come to one question: is the Black Knight a darker, more "characterful" and "interesting" role than Jon Snow (as Kit Harington explained he yearned for) or is the actor merely trading one sword in for another? If the latter, the actor could risk future typecasting, sending a message that he fits within and desires to exist within a hero's shoes alone.
Is Kit Harington's Black Knight in 'The Eternals' too similar to Jon Snow from 'Game of Thrones?'
The Black Knight, while not the most famous of Marvel characters, boasts a significant role in a number of comic books. Kit Harrington will play Dane Whitman, who is merely one of many to hold the Black Knight title, which dates back to Sir Percy of Scandia (a knight of the Round Table). While the Black Knight's history gets complicated — as some to hold the mantle used it for evil — Whitman restores its original legacy, and so on and so forth. Now that you've got the main idea, how is he tied to The Eternals and why is the character similar to Jon Snow?
The Black Knight and Sersi of The Eternals, (yes, another Sersi!) wind up in a romantic relationship while the Black Knight is the leader of the Avengers. Similar to Snow and Daenerys, Dane and Sersi have a complex relationship; after a magical bonding, Sersi turns Whitman to stone, so he is removed of his humanity and can function as a better savior, as Den of Geek explains. If this plotline is explored, the Knight's relationship with Sersi will feel all too familiar; wait, which knight and which Sersi? See what I mean? 
Even if the above plotline is ignored, Dane is still quite similar to Snow. First off, Dane is learning to be a hero, while carrying the weight of a past he doesn't fully understand, and battling with a legacy he is destined to uphold. Sounds a lot like Snow, right? He is also an expert swordsman to boot. Need we say more? 
Unless Kit Harington's Dane Whitman comes to the screen as a dark and brooding man with a mysterious and complex nature, lacking a moral compass, he may feel a lot like Jon Snow…which won't do the actor any favors. Joining a franchise with a presence just as large, if not larger, than Game of Thrones, and taking on a synonymous character, could set the actor up for future typecasting and career stagnation. However, we will have to wait to see just how similar the two characters wind up being.