'Knives Out': Chris Evans Says the Transition From Playing Captain America to His New Role Was 'Seamless'
Everyone knows actor Chris Evans as Steve Rogers/Captain America in the Marvel Cinematic Universe. However, Evans has completed his final (we think) movie in the celebrated franchise and has moved on to other roles. Here's what he said at Toronto International Film Festival about making that transition, while promoting his new film, Knives Out. 
Chris Evans rose to fame as Captain America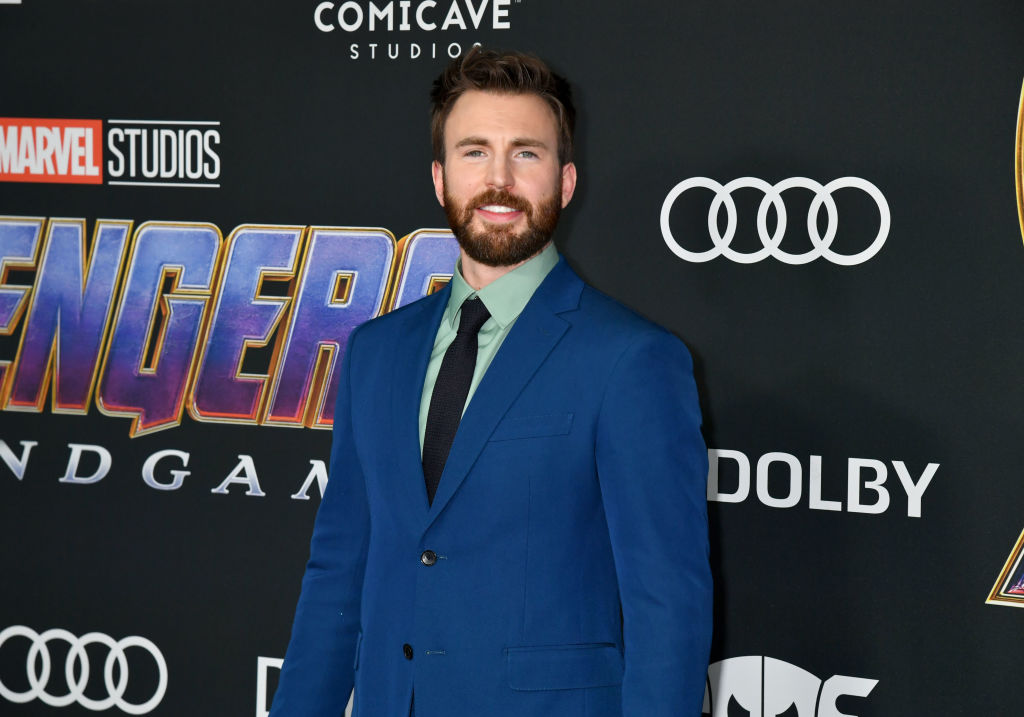 Evans first appeared in films such as Not Another Teen Movie, The Perfect Score, and Scott Pilgrim vs. the World. He also starred in the Fantastic Four franchise. But Evans wasn't a household name until he began portraying Steve Rogers in the MCU.
The actor played the character in eight films, beginning with Captain America: The First Avenger (not counting uncredited cameos in three other MCU entries). Captain America is one of two leaders of the Avengers, so his role was a vital one.
He has said 'goodbye' to the MCU
However, all good things must come to an end. There were rumors for years that the end of Phase 3 of the MCU would line up with the end of Evans' contract. Many feared that meant the death of his character. Fortunately, that wasn't exactly the case — he found another way to get out of the game.
At the end of Avengers: Endgame, Steve Rogers travels back in time to return the Infinity Stones to where they belong. But instead of coming back to the present day when he's finished, he goes back to the 1940s, where he started his journey. He's then able to live out his life with his love, Peggy Carter, and so he is an old man in the revised 21st Century. 
A look at Evans' latest role in 'Knives Out'
At TIFF, Evans has been attending interviews with his Knives Out co-stars, including Toni Collette, Ana de Armas, and director Rian Johnson. The film depicts a wealthy family, all of whom become suspects in the murder of their patriarch, a crime novelist. Evans portrays Ransom Drysdale-Thrombey.
There are a lot of choice words being chosen for Evans' character in this film. A reporter from Variety joked that he was "going from playing America's Ass to America's Assh***." Other words they used to describe Ransom are "vile," "wretched," and "despicable." So it sounds like we're going to love to hate him in Knives Out.
Evans on the 'seamless' transition between roles
So what was it like to go from playing the do-gooder Captain America to the snobbish Ransom? "To be honest, it was pretty seamless," he said of the transition. "It is kind of a group mentality, so you're still kind of collaborating with a lot of people. And it is kind of, strangely enough, a similar family dynamic. 
He continued. "[It's] a different character — in the Marvel movies, I play a guy who's a little more taciturn, a little more selfless, and in this movie, I play a guy who's a little more vile. But the way you come to set every day is pretty similar. And to be honest, it was just as fun. Everyone's here to have a good time and everyone loves what they do, and it's a real blessing."