4 Months After Her Father's Death, Kobe and Vanessa Bryant's Baby Koko Takes First Steps
Little Koko Bryant, 11-month-old daughter of Kobe and Vanessa Bryant has taken her first steps!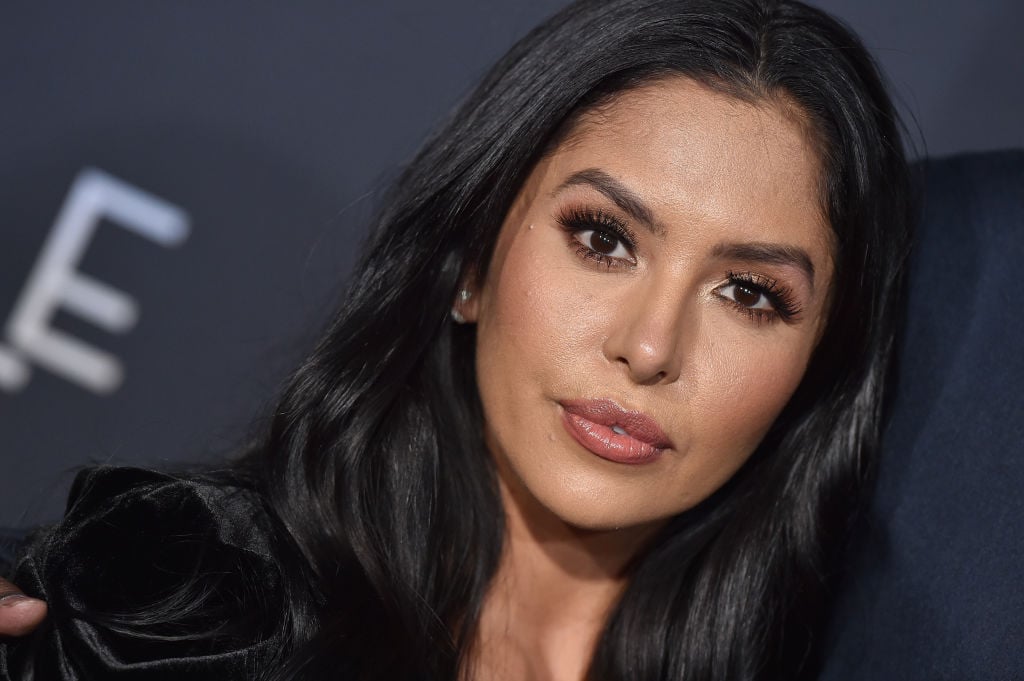 RELATED: Did Kobe Bryant Leave A Will?
Proud mom Vanessa posted the joyous moment to her Instagram account this week.
Koko Bryant's first steps
This week, Vanessa Bryant shared on Instagram a milestone moment: baby Koko's first steps! The little walker made her moves from her aunt Sophie's arms to her proud mother's awaiting embrace. Sophie is Vanessa's older sister and only sibling.
RELATED: Kobe Bryant Once Gave Wife Vanessa Bryant Dress From 'The Notebook' Worn by Rachel McAdams
Vanessa gushed in her post, "My baby!!!! So proud of my Koko Bean – Capri took her first steps from her auntie Sophie to mama today." Heart and smiley emojis completed her loving message.
Twitter is so proud of Koko
Once Twitter got wind of the big steps taken by Koko, whose full name is Capri Kobe Bryant, hearts were naturally melted at her incredible first steps, considering especially that she was born on June 20 in 2019 and isn't even a year old yet.
Emotions were stirred on social media as well, as fans remembered that Kobe and Gianna were not present to see such an important moment.
"This one hurts to not see Kobe with his daughter Capri 'Koko Bean' Bryant seeing her take her first steps," said a fan.
"I'm glad Vanessa Bryant still lets us into the Bryant household to show us what life is like without Kobe and Gigi," said another in a tweet. "It's beautiful to know that Capri took her first steps yesterday, but still sad Kobe and Gigi couldn't witness it."
And another fan summed the bittersweetness of Koko's special moment, tweeting "Vanessa Bryant got me choked up tonight posting a video on Instagram of baby girl Capri taking her first steps, like when I saw that I thought about Kobe like he should be here man to see all these milestones Gigi too. It still don't seem real Kobe and Gigi gone."
Vanessa's recently filed suit regarding photos irresponsibly taken at helicopter crash site
It's been four months since the tragic helicopter crash that claimed the lives of nine individuals, including Kobe Bryant and his thirteen-year-old daughter, Gianna, on Jan. 26.
In the wake of their passing, his wife, Vanessa, has been left to raise their other three daughters on her own.
When Vanessa discovered that officers had allegedly taken photos of the accident scene on their cell phones and possibly shared them, she was told by the Los Angeles County Sheriff's department that the officers in question had been asked to delete them.
RELATED: What Is Kobe Bryant's Widow Vanessa Bryant's Net Worth?
Understandably outraged by the misuse of a scene involving her loved ones and the other victims, Vanessa filed suit for a full investigation of the situation.
She posted her attorney's statement on her Instagram, saying, "First responders should be trustworthy. It is inexcusable and deplorable that some deputies from the Lost Hills Sheriff's substation, other surrounding substations and LACOFD would allegedly breach their duty. This is an unspeakable violation of human decency, respect, and of the privacy rights of the victims and their families."
RELATED: Jennifer Lopez's Emotional Post to Kobe Bryant's Wife, Vanessa