Kobe Bryant's Family Keeps Growing: Wife is Expecting Their Fourth Child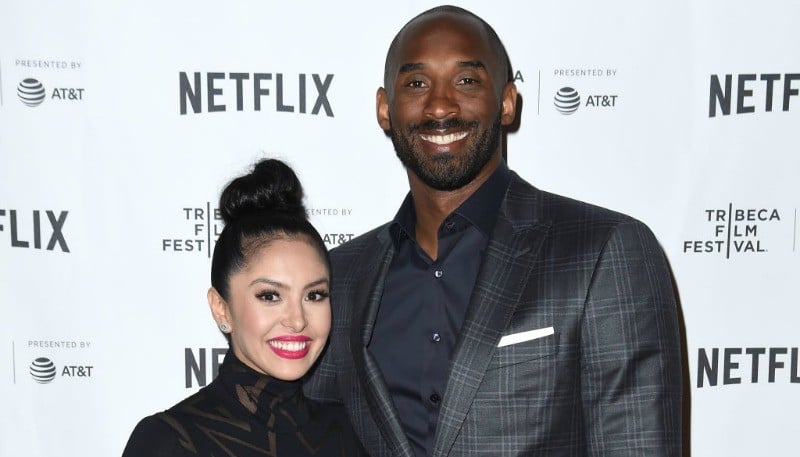 Kobe Bryant is bringing in 2019 with some great news!
On New Years Day, the retired basketball star and his wife, Vanessa Bryant, revealed that they were expecting their fourth child—a little baby girl.
The couple has all girls
Kobe Bryant and his wife of 18 years are very excited to welcome their fourth baby girl this year.
The expectant parents posted the exciting news on their Instagram pages sharing, "New Year, New Baby! Baby Mamba On The Way 2019."
https://www.instagram.com/p/BsHZmvngbtD/
Vanessa Bryant added her thrill for a new baby by writing, "Kobe and I are so happy to add another baby blessing to our family! Bianka will have a new baby sibling to play with and Natalia and Gianna are super excited to welcome another little baby sister to love."
Kobe Bryant also shared his excitement by sharing, "Vanessa and I are beyond excited to announce that we are expecting another #mambacita to go along with Natalia, Gianna, and Bianka."
The two are already parents to daughters Natalia, 15, Gianna, 12, and Bianka, 2.
The couple met in 1999
While working as a background dancer for a music video, 17-year-old Vanessa Laine met 21-year-old Kobe Bryant while he was working on a musical album in 1999.
The two hit it off from the start and quickly began dating. Just six months after meeting, the couple revealed that they had become engaged, much to everyone's disdain.
The couple married on April 18, 2001, in California. Since Bryant's parents did not approve of his marriage to Laine, they did not attend the wedding along with Bryant's sisters, teammates, and agent.
Many close family members did not see why these two had to get married at such a young age, but they still went through with it. Bryant didn't even include a prenuptial agreement stating he "loved her too much for one."
In 2003, the couple welcomed their first daughter Natalia Diamante Bryant.
In 2005, Vanessa Bryant suffered a miscarriage due to an ectopic pregnancy but had gotten pregnant again and delivered her and Kobe's second child, Gianna Maria-Onore Bryant, in 2006.
After 10 years of marriage, Vanessa Bryant filed for divorce citing irreconcilable differences. The couple decided on joint custody of their two daughters.
Just two years later, the couple revealed on social media that they had called off their divorce and have remained very happily married since.
In 2016, Kobe and Vanessa Bryant welcomed their third daughter Bianka Bryant.
Just this past week, Vanessa Bryant shared a family Christmas photo as they all smiled happily while on the beach with a beautiful sunset behind them.
https://www.instagram.com/p/Br0hocjgOGU/
The due date has not been revealed
Even though Kobe and Vanessa Bryant revealed their pregnancy just yesterday, they have not disclosed when baby no. 4 would be making an appearance.
We're pretty sure Vanessa Bryant is still in the early stages of her pregnancy and it can be expected that she will probably deliver until sometime towards the end of the year.
The couple chooses not to share a lot of information regarding their daughters but we cannot wait to see when the family of five will become a family of six!