Kourtney Kardashian and Scott Disick Are On Vacation Together Right Now Without Sofia Richie
Well, this is awkward.
Kourtney Kardashian and Scott Disick are two of the most amicable exes on the face of the planet. Their relationship is so easygoing that Kar-Jenner fans are anticipating that they'll get back together eventually. There's just one problem with that theory: Disick is in a serious relationship with 20-year-old model Sofia Richie.
No matter how much fans and even family claim that Kourtney and Scott will eventually realize they're "soul mates" who are meant to be, the pair claim they have a totally platonic relationship. To prove it, Kourtney has even been spotted vacationing with Scott and Sofia. If that's not a sign of being over someone, we're not sure what is.
But now Kourtney Kardashian and her ex-boyfriend Scott Disick are vacationing in Costa Rica with their three kids. And Sofia Richie? She's nowhere to be seen.
Scott Disick and Kourtney Kardashian have vacationed together before
The first time fans caught a glimpse of Scott and Kourtney acting friendly on vacation was back in December. Disick shared a now infamous photo of himself surrounded by Kourtney on one side and Sofia on the other. Fans couldn't believe how everyone was getting along so well.
And they say it's all for the sake of the kids and their mission of peaceful co-parenting. The two have three children together: Mason, 9, Penelope, 6, and Reign, 4.
"I feel like I can show a message, too, of like, parents can get along and work together and we travel together," Kourtney explained on The Today Show. "I think it's a good message to show other people. I am not doing it for that reason, but I think the positive things that we are doing is nice too."
Kourtney and Scott headed back to Costa Rica
It's hard to forget the last time Kourtney Kardashian and Scott Disick went to Costa Rica together. During that 2017 trip, Disick admits he was suffering from sex addiction and even flew a mystery girl to the getaway so he could hook up with her. Unsurprisingly, things did not go well.
But this Costa Rica trip is totally different. Now Scott and Kourtney are traveling together but just as friends. Which means they probably have separate rooms, right?
It's not like these two are alone on the trip. They're joined by Kim Kardashian West and a source says they're all working while they play. "They are all filming for the show [Keeping Up with the Kardashians]," the source explained to People. "They have a lot of ocean and rainforest activities planned."
Will Scott and Kourtney get back together?
The fact that Sofia Richie was totally fine with her boyfriend taking a vacation with his ex proves she's totally confident in their relationship. It's probably helpful that Kim will be there too—plus a whole bunch of cameras that would catch any questionable moments between Kourtney and Scott.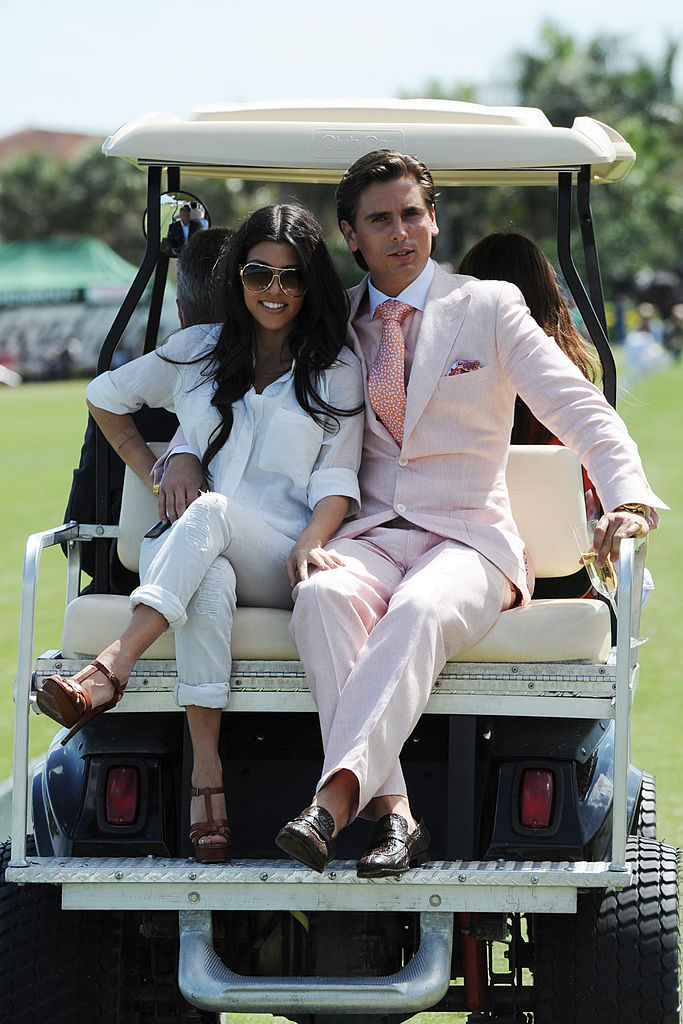 Kourtney and Scott recently clarified their unique relationship on her website, Poosh. "I think other people think if they were in [our] position, they couldn't do it. And I don't think a lot of people are probably strong enough to do it," Scott said. "And it's not the easiest thing for us, but the fact that we've tried and we made it work makes life that much better."
"I couldn't imagine raising three children with somebody I couldn't speak to every day," he concluded.
We hope this all works out for everyone!