Kourtney Kardashian and Scott Disick Are Ridiculously Good at Peaceful Co-Parenting — Here's Why
Kardashian fans couldn't help but notice one surprising guest at Kourtney's 40th birthday party recently: her ex-husband, Scott Disick. And it wasn't even that surprising to see him on the guest list. The pair has a history of peaceful coexistence and sharing the responsibility of raising their children together. They might not be together anymore, but Kourtney and Scott even go on vacations together along. It's almost too surreal to be true.
Meanwhile, other members of the Kar-Jenner clan haven't had such an easy time finding common ground with their exes. Khloe Kardashian and Tristan Thompson split a few months ago after multiple incidents of infidelity, including that one time with Kylie Jenner's best friend, Jordyn Woods. Thomspon did make a cameo at his and Khloe's daughter's first birthday party, but it was super awkward for all involved.
So how do Kourtney Kardashian and Scott Disick make their unique situation work? It's a simple matter of adulting.
They want to set a good example for other parents
When Kourtney and Scott first hooked up in 2006 at a Girls Gone Wild Party in Mexico, neither one of them had any clue they'd eventually become the standard for successful co-parenting while separated, yet here we are. The pair broke up, got back together, had a baby, broke up, got back together, had another baby, and then another, and all the while kept the drama going. The pair called it quits for good in 2015.
Now the two are definitely separated and Scott even has a long-term girlfriend, Sofia Richie. But somehow everyone manages to get along and not act petty or jealous of one another.
"I feel like I can show a message, too, of like, parents can get along and work together and we travel together," Kourtney explained on The Today Show. "I think it's a good message to show other people. I am not doing it for that reason, but I think the positive things that we are doing is nice too."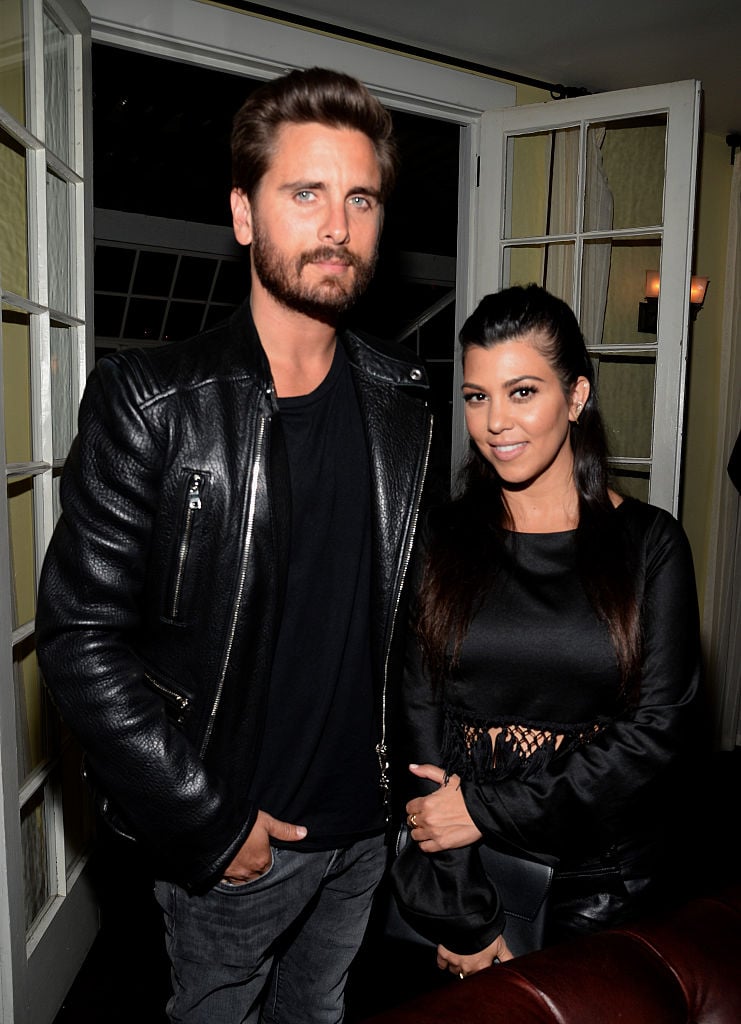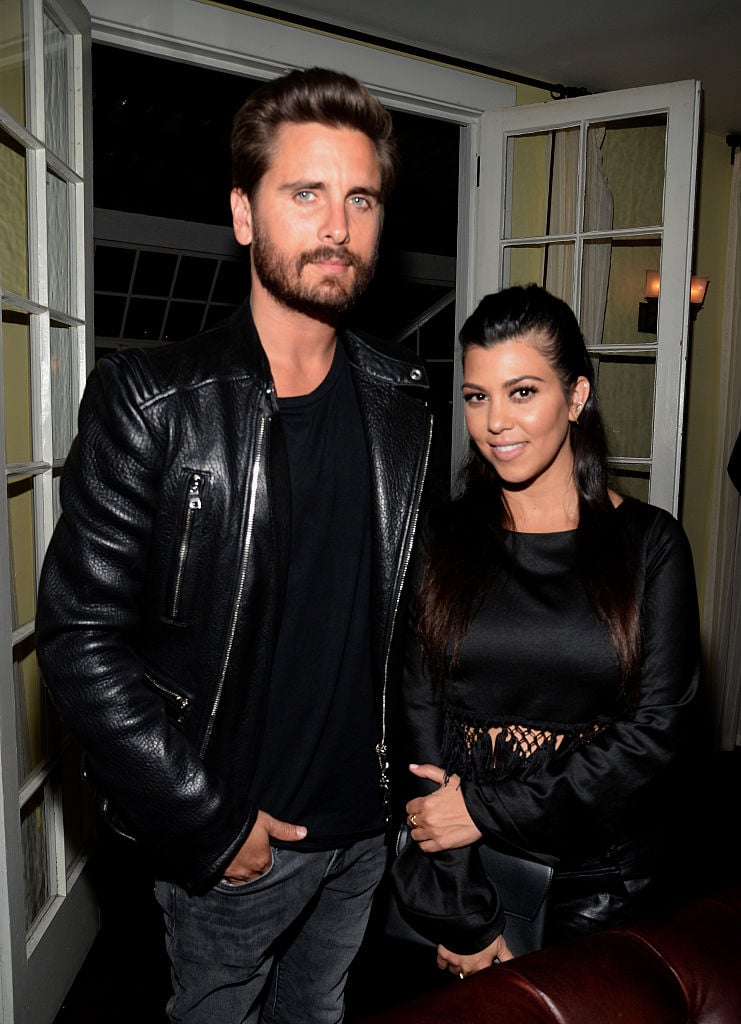 Kourtney and Scott set boundaries
Every relationship is different and that's fine, but each couple is responsible for setting well-defined rules that work for them. For example, there's one strict rule that Scott Disick must follow when he's in Kourtney's house.
In a 2018 episode of Keeping Up With the Kardashians, Kourtney tells Scott he shouldn't be going into her bedroom without permission. Disick agreed, saying: "There's obviously some boundaries that we both need to respect, and I don't want you to be uncomfortable."
One boundary the former lovers is willing to cross? Vacationing together. Scott Disick, his girlfriend Sofia Richie, and the couple's three children Mason, 8, Penelope, 5, and Reign, 3 all embarked on a Mexican getaway together. It may seem weird, but it works for them.
They don't make it weird
At the end of the day, life is unpredictable and the only way to deal with that is go with the flow. Kourtney and Scott both realize that raising their children to be happy, healthy people is more important than vendettas or revenge scandals.
As Kourtney Kardashian said on Instagram for Thanksgiving 2018, "I woke up this morning in bed with my children, in the same house as my sisters (minus @khloekardashian), my brothers, the father of my kids, my mommy, my grandma, my nieces and nephew. I feel beyond grateful."
Hey, whatever works!