Kourtney Kardashian Is Beefing With 'KUWTK' Fans on Twitter Over This
Recently, fans of Keeping Up with the Kardashians have had a bone to pick with Kourtney Kardashian. Since the 40-year-old announced that she would be taking a step back from the reality show to spend more time with her kids, feelings about her have been especially varied. Some fans are devastated that their fave is considering parting ways with the reality show. Others, however, feel that she is in no way essential to the show's survival or success. But, surprisingly even more fans are showing their ire for the eldest KarJenner sister on Twitter for this bizarre reason.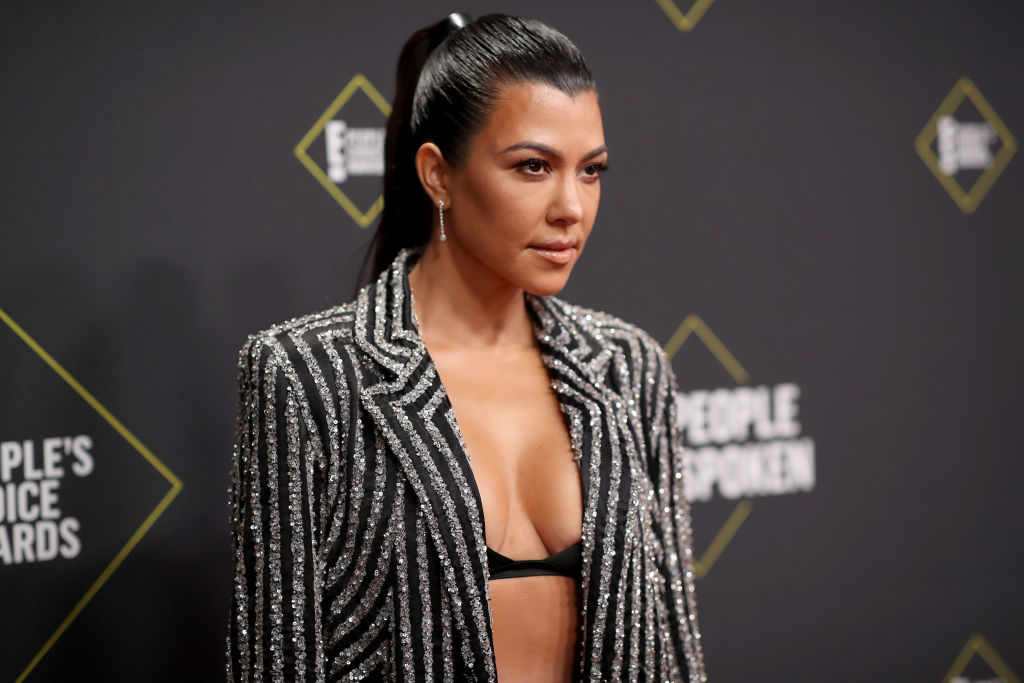 Joint birthday party drama
If you're a Kardashian fan, then by now you've heard of the Candyland drama. To recap, Kim Kardashian West's daughter, North, and Kourtney Kardashian's daughter, Penelope, have birthdays within a few weeks of one another. As the cousins are close, they have traditionally celebrated together with a joint birthday party. This year, their mothers opted to throw them a Candyland themed birthday party. However, the trouble came when the eldest Kardashian wanted to limit the amount of candy at the party and also opt for healthier options and candies.
Kim Kardashian West vs. Kourtney Kardashian
Though the rift about the party could've been easily solved with a compromise, it led to a heated argument between the two oldest KarJenners that almost resulted in competing Candyland parties being thrown on the same day. Though the birthdays were celebrated months ago, a new episode of Keeping Up with the Kardashians is keeping the drama fresh. Now, fans of the show are calling out the eldest KarJenner for her Candyland party stipulations on Twitter and she has no qualms in hitting back at them.
"@kourtneykardash You can't have a Candyland themed party without candy….smh," one Twitter fan posted. Kardashian immediately commented on the post stating that she never said no candy, but rather suggested healthier options to supplement said candy. "I never said NO candy. I said not all junk food, let's have some salads, etc. and @KimKardashian said she wanted the ice cream truck and I suggested organic ice cream with some non-dairy options. Moderation," the Poosh owner shared.
Kourtney Kardashian wants to teach her kids moderation
Other fans chimed in on Twitter expressing their feelings that kids shouldn't have to worry about eating healthy at a celebration. "Salads at a party is not moderation that's asinine," one person wrote. Again, Kardashian felt the need to clap back. "My daughter happens to love salads and it was her birthday party, which we also had BBQ food, cakes, and ice cream truck and way too much candy. But you focus on one word that I said, ok?" the 40-year-old declared.
Clapping back on Twitter
Others used the Candyland situation to express further grievances with Kardashian. "Kourtney Kardashian is the most annoying Kardashian, fr who acts that way about a child's birthday party? NO SWEETS at a party? Is it even a Candyland party without candy? Hmm. She's just ugh. Hoping she quits the show," one harsh critic shared to her Twitter page. "Thanks for being so invested in this sugar plum. I didn't say No sweets, we had organic cotton candy, and much more. There are healthier candy options. I appreciate your concern about my future as well, may God bless your sweet soul," Kardashian wrote back sarcastically.
Who knew that a children's birthday party could cause so much drama, especially four months after the fact. It's probably only a matter of time before North and Penelope demand separate birthday parties anyway, but for their sake let's hope that there's less drama next year.