Kourtney Kardashian Has Started Her Exit Strategy From 'Keeping Up With the Kardashians'
Reality icon Kourtney Kardashian is ready to step out of the spotlight from her family's famed reality series Keeping up with the Kardashians. It seems the eldest Kardashian sister is ready to re-prioritize her life with self-care, wellness, and her children as her top priorities instead of remaining in the public view.
Her family's TV reality series, Keeping up with the Kardashians, has been on the air for over a decade and holds its place as one of the longest-running reality programs on television. Naturally, after 17 long seasons, the 40-year-old is ready to throw in the towel.
Kourtney Kardashian is appearing less and less on her reality show 'Keeping up with the Kardashians'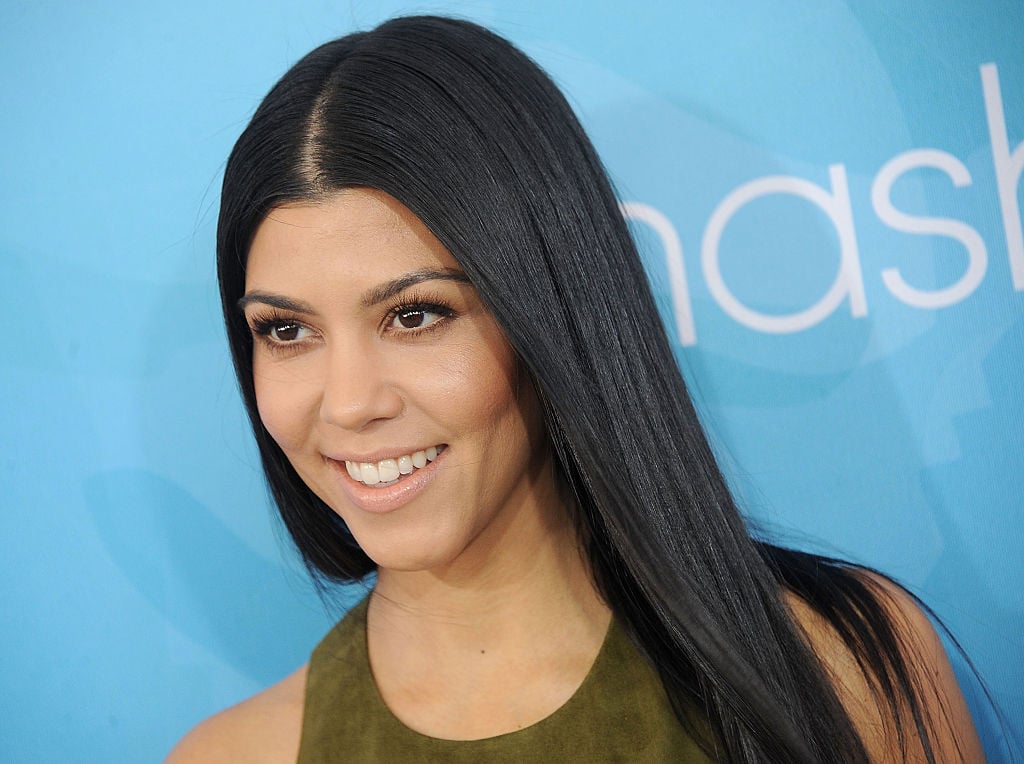 Kardashian has long been expressing her desire to be off the show. In fact, she has mentioned for several seasons that she would rather be spending time focusing on parenting. She's been unhappy with the amount of time the show takes up and has been vocal about how her family doesn't always treat her fairly.
In fact, little sister Kim Kardashian has even called Kourtney Kardashian the "least interesting" member of the family. If that is the case, she doesn't see the need to stay on the show.
"Sometimes I wish we weren't filming," she admitted back in 2014. "I love being a mum and sometimes I just wish no-one knew who I was."
Some time away from the press and public might be just what she needs to get back to feeling more like herself and making her kids feel like they are important.
Kourtney Kardashian says she no longer needs the show
In the season 17 promo for the show, Kardashian can be heard loudly complaining to her sisters. "I just can't wait to move away," she confesses, "and leave all this behind."
Her sister Khloe Kardashian, obviously frustrated with Kourtney Kardashian's behavior, tells her to just go ahead and do it already. But, the truth lingers: The mom of three just doesn't think she needs the show to feel successful and fulfilled.
Her sisters seem unconcerned.
"We definitely love Kourtney and we will miss Kourtney," Khloe Kardashian tells People.
"But people come, people go all the time in this family," the youngest Kardashian sister explained. "We feel like it's a revolving door, so Kourtney might leave this week, she'll be back."
She didn't seem worried about how Kourtney Kardashian's absence would impact the show.
Kourtney Kardashian isn't the only member of the Kardashian family to step away from the show
Khloe Kardashian and Kim Kardashian aren't wrong: Other members of the family have stepped away from the show too. Their brother Rob Kardashian also distanced himself from the show in 2016.
He told reporters that he was uncomfortable with the way the show impacted his health. In an interview with People he admitted that he had "…gained a bunch of weight and was super uncomfortable in my skin. The whole weight thing really affected me."
He has not yet appeared on the show again but has attended public events with the family in which he seems healthier and thinner.
Kourtney Kardashian may be planning to entirely remove herself from the series
During a recent appearance on Entertainment Tonight, Kourtney Kardashian made it clear that her three kids were the most important part of her life. She explains that taking a step back from the show allows her to focus more on her kids. Kardashian has two sons and a daughter, who need her attention. She made it very clear that they were what was most important to her.
"I just decided to spend more time as a mom and put more of my energy there," she explained to ET. "But I'm not saying goodbye."
Kardashian assures fans that she intends to remain on the show from time to time, at least for now. Although it's not a clear indication of how long she plans to stay.