Kourtney Kardashian Just Said She's 'Most Proud' of Her Relationship with Scott Disick and Sofia Richie
Kourtney Kardashian has done a lot of things in her life. The reality TV star, 40, is known for being the most sarcastic and most likely the most honest of the bunch. One reason Kourtney is so beloved by fans? She keeps it real, even when it seems like all the other members of the Kar-Jenner clan are off on their own planet.
Kourtney Kardashian is refreshingly relatable, even if she did get a ton of backlash after launching her lifestyle site, Poosh. But one thing Kourtney is well-versed in is dealing with haters. The other thing she totally rocks at? Co-parenting with her ex-boyfriend, Scott Disick.
Kourtney and Scott get along better than most couples
Usually break ups involve bitter words and constant tension. Exes who have to share custody usually do so begrudgingly. But in Kourtney Kardashian's world, she doesn't just send texts to her ex-boyfriend Scott about their kids. She's so chill about hanging out with Disick and his girlfriend, Sofia Richie, that she even went on vacation with them.
In a recent interview for Paper Magazine, Kourtney admits that creating a healthy relationship with Scott is one of the best things she's ever done. As she explained to the reporter, it's "probably the thing I'm most proud of." And about those shared vacations? Kourtney said, "I don't think we'll go on every trip together, but I love that I'm invited."
What is Kourtney Kardashian doing now?
Besides being a mom to the three kids she shares with Scott Disick, Kourtney has been hard at work on her lifestyle blog, which is a basic instructional for how to live your best life—just like a Kardashian.
The website doesn't focus on the show KUWTK, but rather makes product recommendations that were often chosen by Kourtney herself.  "I definitely like to put things on the site that I have tried and our team has tried. We're very specific about what we're recommending," she told Paper.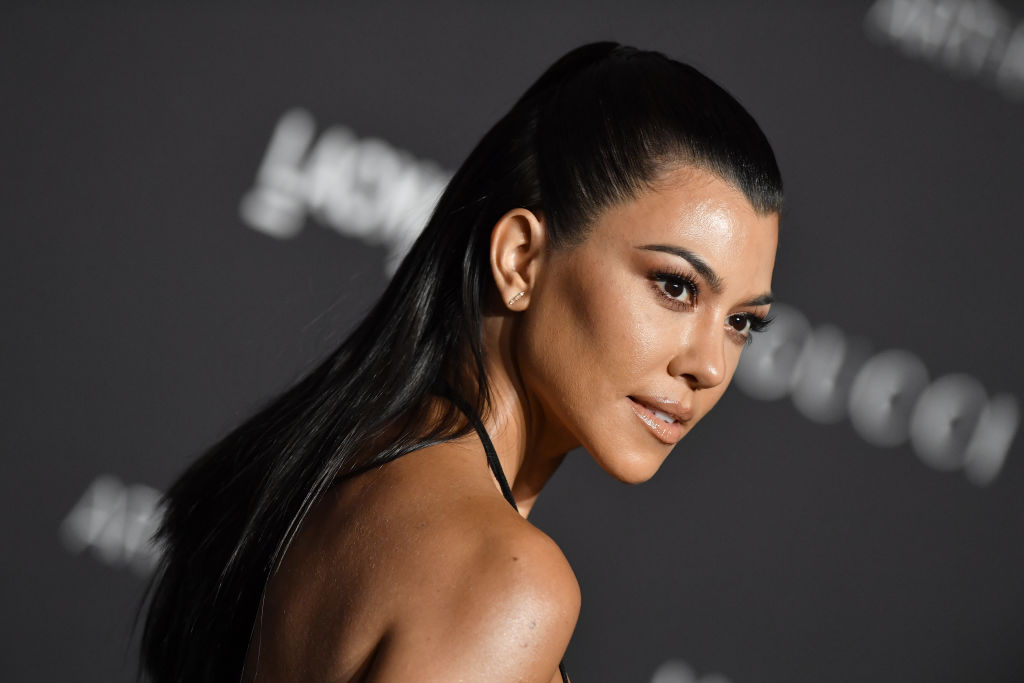 As for those comparisons to Gwyneth Paltrow's site, Goop? Kourtney claims her website is different because it's more relatable. "You have one life, so I want to have the best. I want to have the best sponge, the best broom. Things in my house that you wouldn't even think about," Kourtney said.
"Poosh is about a way to live, not necessarily which items to buy. But I do like having that, too. We just did my favorite table napkins, which are $8. Things for everyone."
What's next for Kourtney and the kids?
For now, it's clear that Kourtney Kardashian is happy to focus on her life and being the best mom to her kids that she can. Unlike her ex Scott, Kourtney hasn't found love—but she's fine with that. She and her sister Khloe, who is also living life as a single mom right now, just went on a "much needed girls trip" together.
And when Kourtney finds love again, she'll be fully ready to embrace that next chapter. And maybe even bring her new man on vacation with her ex and his girlfriend.