Kourtney Kardashian on Being Her Mom's Assistant: Everything She Learned About Being a 'Boss' from Kris Jenner
In her first interview for her newly launched lifestyle site, Poosh, Kourtney Kardashian interviewed the matriarch of the Kardashian-Jenner family, her mother, Kris Jenner. Kourtney reveals in the interview that she was once her mom's assistant and discusses what she learned from her about being a "boss."

Don't take 'no' for an answer

"My general motto in my life for years has been 'If somebody says 'no' you're talking to the wrong person,'" Kris told Kourtney. "There's so many times in life that I have taken 'no' for an answer and regretted it later."

"When you were my assistant, that was such a great experience for me too because I knew that you were soaking it in," Kris told Kourtney. "You were such a great little student."

And soak it in she did. Kourtney told her mom that to this day she doesn't like taking 'no' for an answer. "I really have a hard time taking the answer 'no,'" Kourtney told Kris.

Embrace a routine

We already know Kris doesn't mess around when it comes to her morning routine. She's said on more than one occasion that she wakes up at 4:30 a.m. or 5 a.m. to start her day. In her interview with Kourtney, she emphasized the importance of her morning routine.

"Doing some of the things that I have to do during the day, get up in the morning and I think 'this is gonna be a really long-a** day' and it's sometimes very scary to you know, just step up and do some of the things that we all do every single day," Kris said.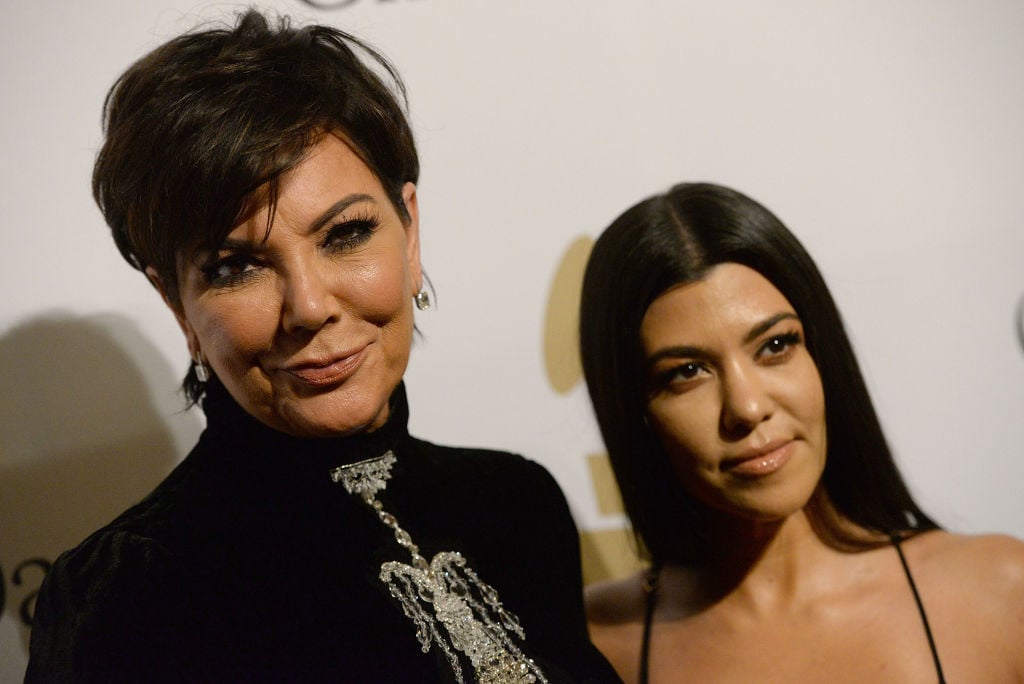 After waking up in the wee hours of the morning, Kris will "hop on the treadmill, turn on the news, get caught up with what's going on," and prepare for her day.

"I've done my cardio, I'm prepared, you know, mentally, emotionally, and physically to go tackle a day," she said. "If I can be on that treadmill for 45 minutes to an hour, it's golden."

'Wine down'

After a long day, Kris likes to wind down with a glass of wine — what she calls a "wine down" — or her new drink of choice, vodka, which she calls a "VD" or a "vodka down."

Love what you do

Kourtney wrapped up the interview with a question for Kris about career advice for her younger self.
She said she spent her younger years raising her kids which she "wouldn't trade for the world." But for Kourtney and her friends, she said the advice she would give to them is to "really truly, find something that you love to do. And then figure out how to make that into an amazing career because that's going to be so easy."

Keep paper and pen handy

The last piece of advice Kris gave Kourtney about being a boss is a simple tip that anyone can do. She told Kourtney to keep a pad of paper and pen next to her bed for when inspiration strikes.

"I wake up in the middle of the night with my best ideas," Kris said. They are ideas she's often so excited about, she sends Kourtney a text message early in the morning explaining the idea then reaches out to her again if she hasn't responded.