Kourtney Kardashian on Scott Disick Being in 'Full Dad Mode'
In the second episode of Season 16 of Keeping Up with the Kardashians, a family vacation to Bali became a source of drama for Kourtney Kardashian and Scott Disick, the father of her children.
Keep reading to learn why Kardashian didn't want Disick to join in on the trip. Plus, learn what she had to say about Disick being in "full dad mode."

Kardashian didn't invite Disick

At the beginning of last night's episode appropriately named "Kourtney's Choice," Kardashian along with her sister Kim Kardashian, and mother Kris Jenner participated in a tea service.
The activity reminded them of their upcoming family vacation to Bali. They expressed how excited they all were about having time to unwind but Kardashian voiced some concern about Disick going on the trip.

In a previous episode of Keeping Up with the Kardashians, Disick brought a girl on a family vacation to Costa Rica, which made Kardashian so upset she "banned" him from going on any future family vacations.

Kim schemed to get Disick invited

Kim came up with a plan to get her sister to invite Disick on the family vacation to Bali. While at a luxury car dealership, she told Disick of her plan. She told him to suggest to Kardashian that the family all go to New York City for Kanye West's appearance on Saturday Night Live so she could see that they could travel together and have fun, thus redeeming Disick in her eyes.

Disick liked the idea and immediately called the mother of his children and ran the idea by her. Meanwhile, Kim sat next to him, unbeknownst to her, listening to the conversation. Kardashian agreed to take the kids to New York City with Disick for the weekend.

'Fun' in New York City

Disick and Kardashian took their three kids Mason, Penelope, and Reign, to New York City for a weekend trip. They visited a candy store, had a pizza party, and attended the taping of Saturday Night Live.

"I had fun," Disick told Kardashian. "I feel like we haven't been to New York together in forever. Well, we haven't really gone anywhere together in a long time."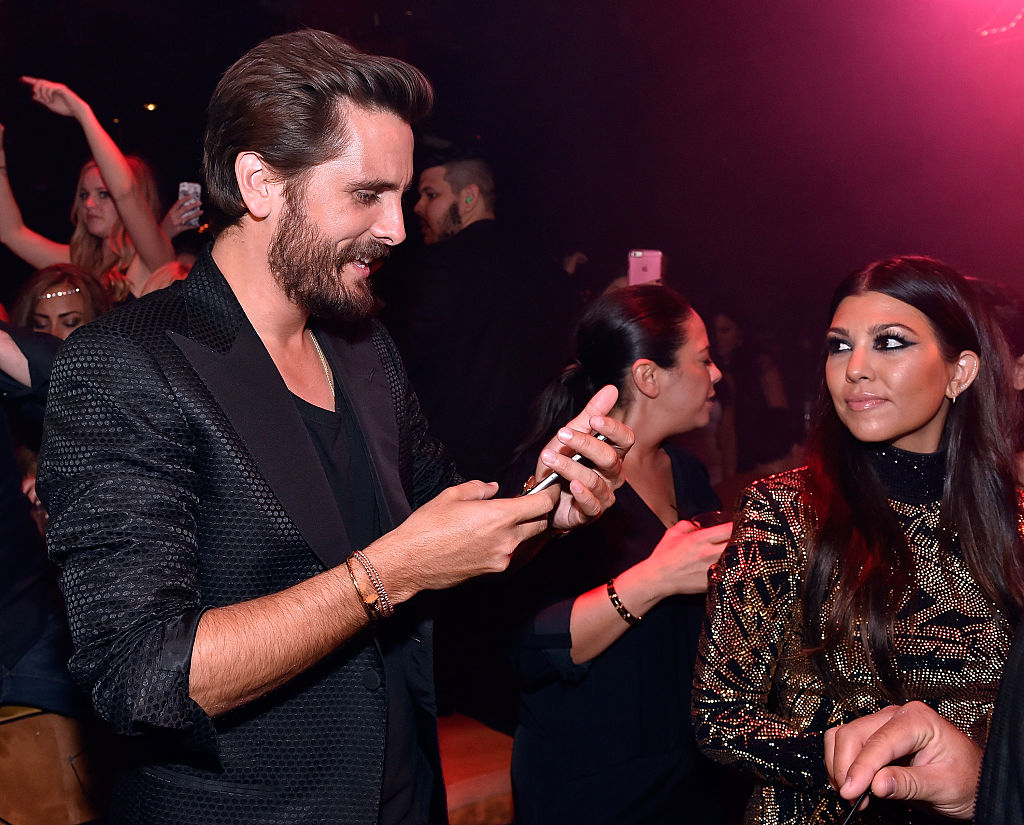 Kardashian and Disick ended their relationship after nine years together in July 2015 although they continue to co-parent their kids, according to People, which received exclusive details on the episode prior to airing.

Family not 'perfect'

"Obviously I said after Costa Rica that you weren't ever coming on a family trip again – I think that's when I put the kibosh on the family trips," Kardashian told Disick.

"Yeah. I mean, I don't think I was in the best place but I feel like you and I also weren't in the best place," Disick said.

"You were living your life the way you should be and I just wasn't ready to handle it. I feel like the biggest thing that you and I have always talked about — that you wanted from me, if there was anything – was just to see me consistent with you and my family. It's been over a year of consistency and I feel like we're good. Our parenting's been better, the kids are better."

"We've always said that we were going to try to be family," he added. "Obviously it didn't work out perfect, but this is as close as we can get."

Kardashian on Disick's 'full dad mode'

"It's really nice to see how much Scott has grown and how much he's invested in being a really great dad to the kids," Kardashian said in an interview for the show.

Having dinner with his kids and family friend, Kim Kardashian remarked on how much Disick has changed in the last year. "Scott's turned into like, the family man," she said. "It's pretty crazy."

"I was young when I first had the kids. Now I appreciate it and like it way more," Disick replied. "I'd rather hang out with them than anybody else."

"It's so good to see what a different person Scott is," Kim said in an interview. "I know that Kourtney's not even witnessing this and seeing how amazing Scott's being. He's just having a good night with all of his kids and being such a good dad."

During a shopping trip, Kim told her sister about Disick's great parenting. "I'm really happy that Kim is saying that Scott is focused on the kids," Kardashian said in an interview.

"It's really nice to see Scott in full dad mode," Kardashian said. "All hanging out together as a family. And I feel like he's really focused on this family trip."
After their trip to New York City, Kardashian announced to the family that she invited Disick to Bali.

"I'm happy that Kourtney has come around," Khloe Kardashian said in an interview. "I have so much more fun when he's around."