Kourtney Kardashian's New Website Has a Surprising Connection to 'Goop'
Kourtney Kardashian unveiled a new wellness-focused website called Poosh. And it's surprisingly familiar to another celebrity-owned health publication: The one, the only (well, not anymore), Goop. That's because the website has a surprising connection to Gwyneth Paltrow's infamous and controversial website.

What is Poosh?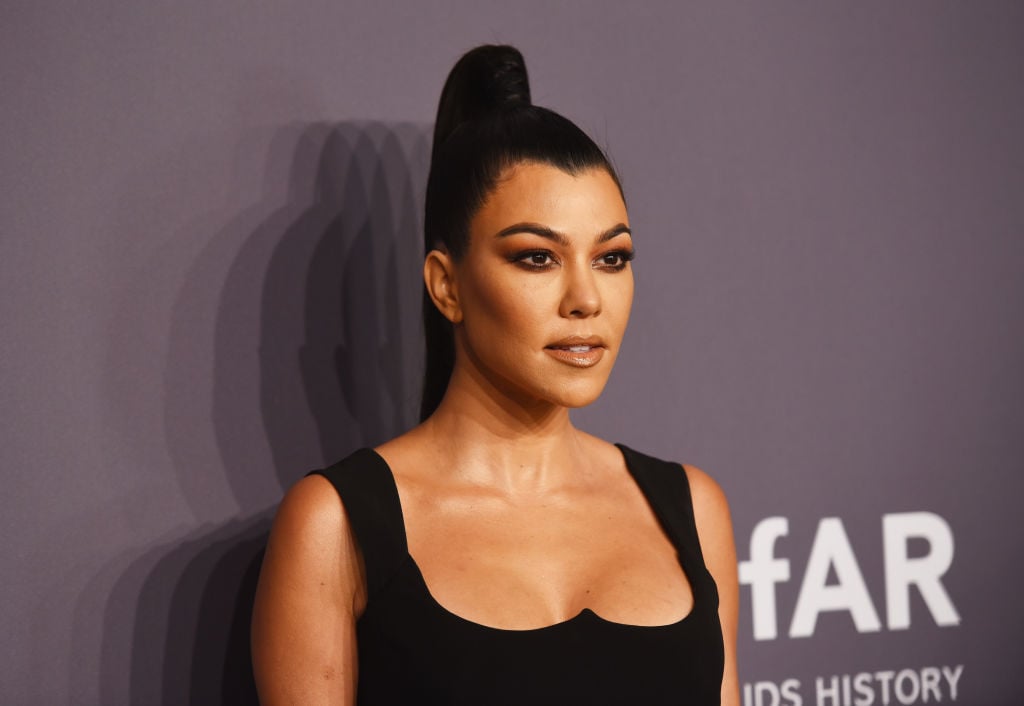 According to the website, Poosh is a "modern guide to living your best life" with a mission to "educate, motivate, create, and curate a modern lifestyle, achievable by all." In her words, Kourtney Kardashian decided to launch Poosh because she "felt there was something missing in the healthy lifestyle space. Healthy living gets a bad rap; it's as though if you care about what you put in — or on — your body then you're not sexy or cool. But this just isn't true, and Poosh is here to prove that."
"People are constantly asking me how I do it all, from being a single mom to working full-time to still maintaining a social life. I get endless questions about food, kids, beauty, and fashion, so I decided to create Poosh, a curated experience and a destination for modern living," she added.

Her reason for launching the website might sound inspiring, but it hasn't resonated with everyone. "She said this despite that our collective obsession with everything we put in/ on our bodies is the foundation of several multibillion-dollar industries and at least a few other websites," wrote LA Magazine.

Additionally, some fan reactions have not been what the Keeping Up With The Kardashians star probably hoped for. "So Poosh is just Kourtney Kardashian trying to do the Gwyneth Paltrow Goop thing… just not as well… got it…" wrote one user. "Kourtney Kardashian's lifestyle site has actually made me appreciate Goop. Yes, Gwyn is nuts, but Poosh is so devoid of any personality at all it really is the least interesting website to look at," another noted and hilariously recalled the time Kim Kardashian West said Kourtney was "the least interesting to look at."

Poosh vs. Goop

In one quick scroll, you might notice some shocking similarities between Poosh and Goop. Both were started by health-obsessed celebrities, both have similar branding (at least on their homepage), and both — obviously — feature a strong focus on wellness. However, there's one more similarity you might have missed: Both have two O's in their name. Coincidence? We think not.

According to WWD, Kourtney Kardashian's website was named after her daughter, Penelope, whose nickname is "Poosh." However, there might be one more underlying factor — one that momager, Kris Jenner might have made note of when incubating Kourtney's idea.

When Gwyneth Paltrow brainstormed names for her wellness venture, she learned that some of the most successful online companies have double O's in their name — which is how she went from "GP" to "Goop."

We will probably never really know if Kourtney (and Kris) meticulously researched Gwyneth Paltrow's website and discovered the savvy reason she chose to name her company Goop. But, judging by the backlash, some fans won't be keeping up with the Kardashian's Goop.

Check out The Cheat Sheet on Facebook!