Does Kourtney Kardashian's 'Poosh' Prove She's Disconnected From the Wellness World?
After weeks of vague Instagram posts and hints of a new business venture, Kourtney Kardashian finally revealed her new wellness and lifestyle website, Poosh yesterday. But, despite it's already 2.5 million Instagram followers, not everyone is on board for a Kardashian-branded Goop (as some fans called it).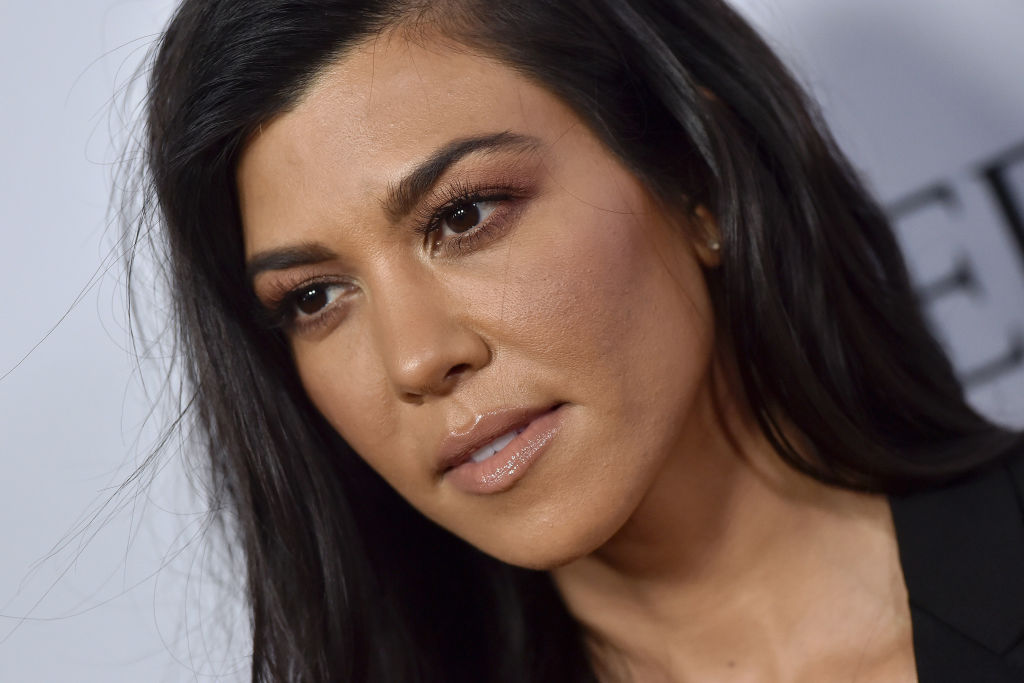 Part of the problem with Poosh lies within Kourtney's reasons for creating the health-centered platform. "I decided to launch Poosh because I felt that there was something missing in the healthy lifestyle space. Healthy living gets a bad rap; it's as though if you care about what you put in — or on — your body, then you're not sexy or cool. But this just isn't true and Poosh is here to prove just that," she wrote on the website's "about" section.

This almost immediately caught the attention of critics, as it appears Kourtney doesn't quite understand the wellness world. "She said this despite that our collective obsession with everything we put in/ on our bodies is the foundation of several multibillion-dollar industries and at least a few other websites," LA Magazine wrote in response, referring to Goop, Mindbodygreen, and other popular online wellness publications.

Kourtney Kardashian's health and wellness interests

The eldest Kardashian sister is no stranger to health and wellness. Her healthy habits are often showcased on her hit reality show, Keeping Up With The Kardashians and she even works closely with the Environmental Working Group in Washington, D.C.. However, her written reasons for starting Poosh don't showcase her actual knowledge of the wellness space and make it seem like she's promoting a health website in 2009, not 2019.

Through social media, podcasts, and successful online magazines, the topic of what we put on and in our bodies has stretched far and wide. From clean beauty to Whole 30 and other trendy wellness-related trends, it seems as if everyone cares about their health and wellness, making it sexy and cool — which is the opposite of Kourtney Kardashian's message.

The impact of wellness in 2019

According to CB Insights, millennials drive the wellness space with an increasing interest in making wellness part of every aspect of their lives, including real estate. "Wellness is becoming increasingly prominent across different areas," CB Insights reports. The website goes on to detail how many consumers think of wellness first — starting with how their gym clothes can transition to the rest of the day (which is where the term "athleisure" comes from), what they eat, the products they use on their skin and hair, and even where they work (wellness has become a top focus for many companies and working spaces).

Additionally, the consumer demands for a healthier lifestyle has resulted in an increasing number of wellness-focused shops (both online and brick and mortar) and on-the-go workout and wellness apps such as P.volve, Sweat, and Headspace that can be accessed anywhere. Even hotels like Hyatt and Westin offer wellness-focused amenities such as meditation and yoga.

All of this isn't to say that Kourtney Kardashian doesn't know what she's talking about or isn't as passionate about the wellness space as she lets on. But, perhaps Poosh needs a push (sorry, we had to) in a direction that better showcases her healthy living knowledge and interests.

Check out The Cheat Sheet on Facebook!