Kourtney Kardashian Reaches Her Breaking Point, Argues 'My Well-Being Is More Important' Than 'KUWTK'
Kourtney Kardashian is over having cameras following her everywhere for Keeping Up With the Kardashians, something that got her sisters Kim and Khloe pretty fired up about. On the Dec. 8 episode of KUWTK, the sisters finally confronted Kourtney about not pulling her weight and it didn't go over well, with Kim threatening to fire Kourtney.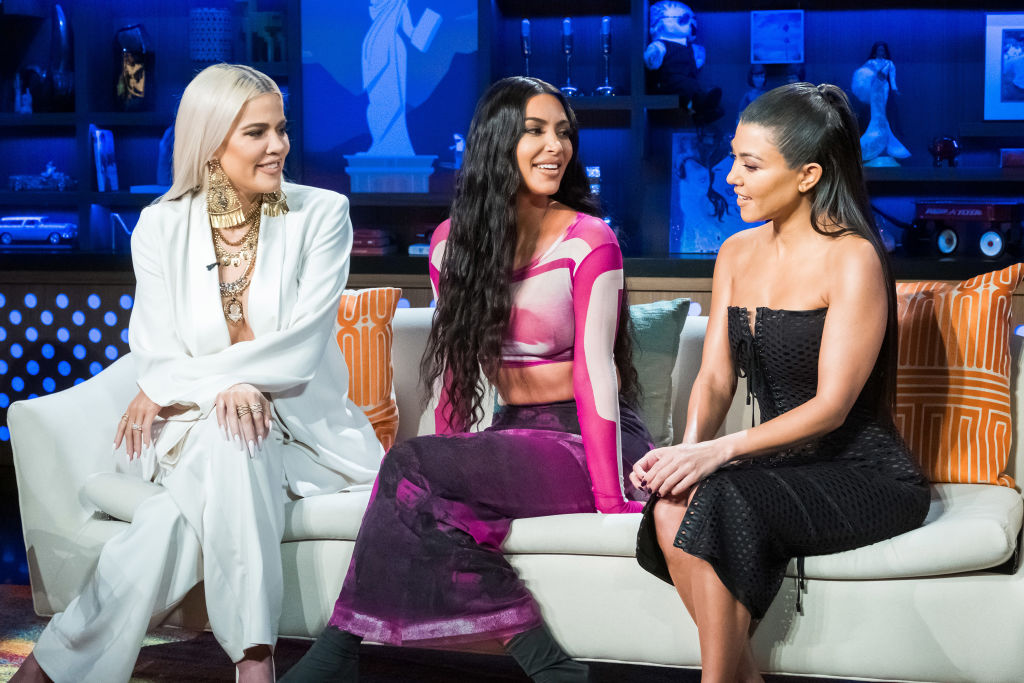 The sisters clashed over Kourtney wanting some boundaries
Things got ugly between the sisters after Kim and Khloe tailed Kourtney to see where she was going and then confronted her about how she's not sharing enough on camera.
There was a bit of a disagreement over how much sharing is necessary, with Kourtney saying she doesn't want her private life invaded that much and Kim and Khloe arguing that it's part of their job because that's what they signed on for.
Kim explained to the camera: "Our job is being open and honest and sharing a lot of ourselves, and it just seems for the past few years now, Kourtney hasn't really been open about her personal life on camera. So all of the days that Kourtney isn't filming, Khloe and I are picking up the slack and having to share more. Cause if we're not sharing our lives, then what is the show?"
Kim wanted to fire Kourtney from the show because she feels that she and Khloe have had to make up for Kourtney ditching the cameras. They called Kourtney and said, "We have a proposal for you: It starts with an F and ends with a d."
Kourtney made her case
In discussing the matter with their momager, Kris Jenner, Kourtney noted how invasive it's all become, noting, "I shared everything from my relationship with Scott [Disick] — everything — to where all these people were involved in my relationship and it was horrible for our relationship… The private moments are so special, and I just need more of them."
When Kris called for a family meeting with the producers, Kourtney made her case, explaining, "My well-being is more important than the show. I'm not giving in and I'm not going to change my boundaries. That's not gonna happen."
Kourtney is taking a break from KUWTK
The episode provided more context about why Kourtney recently announced she's taking a break from the show. She told ET in November: "I just decided to spend more time as a mom and put more of my energy there."
Kim and Khloe don't believe Kourtney will quit for good, however, with Khloe sharing: "We definitely love Kourtney and we will miss Kourtney and whatever she decides to do, but people come, people go all the time in this family. We feel like it's a revolving door, so Kourtney might leave this week, she'll be back."
"They all come back," she added.
Despite their differences, Khloe assured fans that everything is good between them. Khloe tweeted during the episode of KUWTK: "I love all of my sisters more than anything!!! We may get frustrated with one another at times. We literally are never apart so that's expected but I will always love them. No matter what nothing will break our bond. Nothing."