Kourtney Kardashian Says Her Ex Scott Disick Has Changed in a Big Way
Kourtney Kardashian and Scott Disick are the most well-known couple on Keeping Up With the Kardashians. Even though Scott Disick is not a Kardashian or Jenner, he has been on the show for almost as long as the rest of the family and is known for his various antics throughout the years.
These days, Kourtney and Scott are no longer together, but he is still seen on Keeping Up With the Kardashians and constantly hanging around the Kardashian-Jenner clan. And, according to Kourtney, Scott has also become a different man than his younger self that she once knew. Let's see just how much Scott has changed.
Kourtney Kardashian and Scott Disick were on-and-off for many years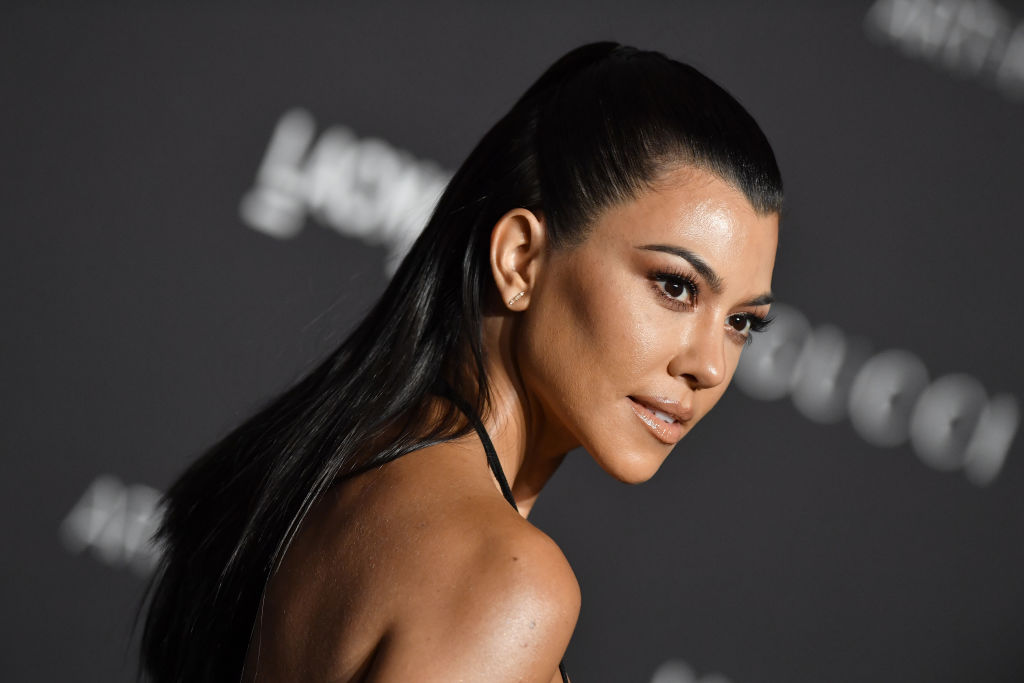 Kourtney first met Scott at a party in 2006 (about a year before Keeping Up With the Kardashians premiered). The pair got together soon after and they dated for three years. They split up in 2009 when Kourtney found out that Scott had been texting another woman who he called his "wife" in his phone.
However, the couple got back together after a few months and they parted ways again just as quickly. They reconnected once more, though this time, Kourtney revealed she was pregnant. Kourtney and Scott welcomed their first child, Mason, in December 2009. Afterward, they had two more children: Penelope (b. 2012) and Reign (b. 2014).
In 2015, Scott was caught with other woman and the pair called it quits once more. Nevertheless, they got back together some time in 2016 before parting ways in 2017. Kourtney and Scott have not reconciled since their breakup in 2017.
Kourtney Kardashian reveals that Scott Disick is more mature now
Part of the reason for Kourtney and Scott's complicated relationship (as many who have watched the show would know) is Scott's immature behavior and his inability to be fully committed to his girlfriend. However, after more than ten years, it seems that Scott is not the same guy that he was before.
On a recent episode of the Ellen DeGeneres Show, Kourtney shared that, even though they are no longer together, Scott makes a lot of effort on his end to take care of her and the kids.
"He definitely makes it clear that the kids are his priority," she said. "He checks in with me every morning and throughout the day, every night, just to make sure that I'm good and that the kids are good. It's such a nice change. I feel like he's finally grown up."
Kourtney Kardashian and Scott Disick set an example for good co-parenting
Because of both Kourtney and Scott's willingness to deal with their situation as adults, they are able to co-parent their three children peacefully. Scott once shared that he is fully committed to being a great father: "I was young when I first had the kids. Now I appreciate it and like it way more. I'd rather hang out with them than anybody else."
Although both Kourtney and Scott are now dating other people, they put the kids first before anything else and try to get along with each other's new significant others. When Kourtney and the children went on a vacation together, Scott was invited to come along with his new girlfriend, Sofia Richie. Instead of making it an uncomfortable situation, the family decided to focus on the love they have around them and make sure that their kids are happy.
"I feel like I can show a message, too, of like, parents can get along and work together and we travel together," Kourtney shared. "I think it's a good message to show other people."