Kourtney Kardashian Says She Compares Herself to This Sister
Keeping Up With the Kardashians star, Kourtney Kardashian is a success, despite feeling the pressure from her siblings. In a family full of go-getters, there is one sister Kourtney can't help but compare herself to.
Kourtney is successful in her own endeavors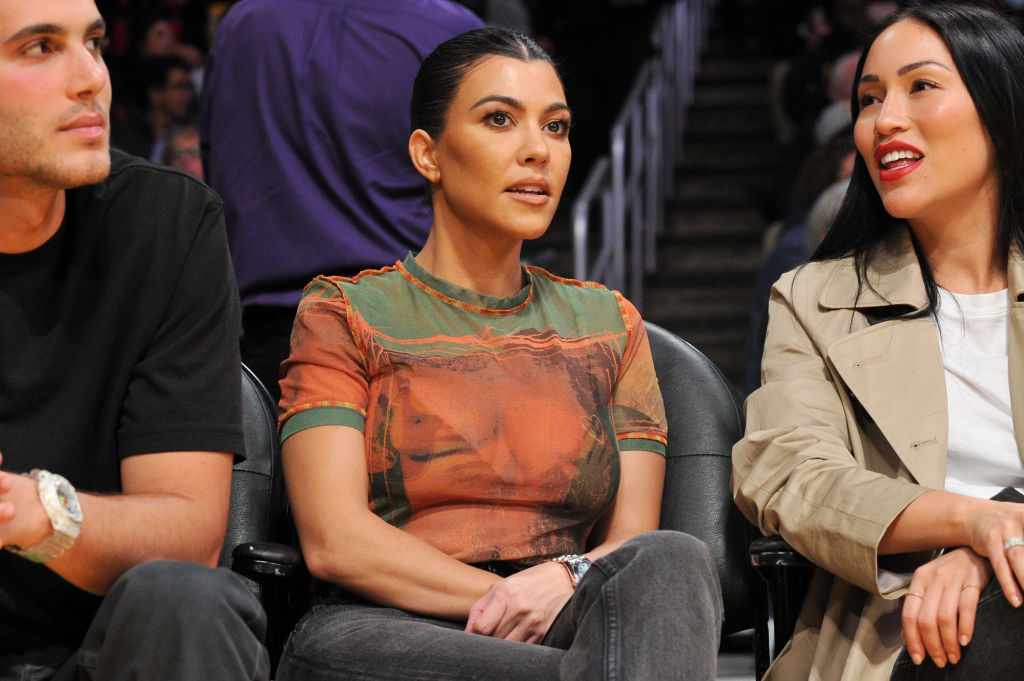 The mom of three founded the company Poosh, which is a "modern guide to living your best life." With a net worth of around $35 million, according to Money.
Kourtney also earns a great deal of her money as star and executive producer of KUWTK and social media endorsements (Lyfe Tea). It may not be near sister Kim's estimated $350 million or Kylie's billion, but she's doing alright.
Kourtney wonders when her accomplishments are enough
During an appearance on the season 6 premiere of The Real, the hosts posed the questions as to whether Kourtney feels the pressure from billionaire sister, Kylie.
"Probably subconsciously it makes us feel like, 'When is it enough'?'" she said on the show. "And that's a thing I always think to myself, when is it enough because I don't like missing out on certain things like doing my kids homework or certain after-school activities for different things like that."
Kylie built her empire through her cosmetics company, Kylie Cosmetics. It's worth an estimated $900 million alone and came to be in less than three years. Impressive? Yes. However, just because Kourtney hasn't attempted to do the same (yet), it doesn't mean her successes hold any less value.
Forbes named Kylie the youngest self-made billionaire, ever, but critics say she was born into wealth and fame and didn't earn the "self- made" status. Either way, it'd be easy to fall into the comparison trap with a family like this.
In the end, she leans on her family for support and encouragement
"Khloe always tries to instill in all of us is let's wake up and be so grateful," she continued on the show. "Grateful that I'm filming in my house or going to Khloe's house for the day or filming with my sister or my mom or my kids and so I do feel like we all have our moments where we are like 'I hate this' or whatever.
She added she's happy and feeling blessed, but has had "moments" because "life is short."
It sounds like Kourtney has a solid grasp of who she is and what her priorities are. Though they are both working mothers, she and Kylie are at different stages of their lives. If Kourtney is happy doing whatever she chooses to do, the money makes no difference.
Keeping Up With the Kardashians airs Sundays at 9 p.m. EST on E!