Kourtney Kardashian, Sofia Richie, and Scott Disick Are the Modern Family We All Need
We've all been keeping up with the Kar-Jenner clan for years now and one thing that boggles the mind is the relationship between Kourtney Kardashian and Scott Disick. This on-again, off-again pair had one of the most dramatic breakups in Kardashian history, yet they remain close to this day.
This former couple isn't just acting civil for the sake of the kids, either. Recent actions prove that Kourtney and Scott have genuine love for each other, though now he is in a serious relationship with another woman. Rather than feeling like a third wheel to their romance, Kourtney seems totally content to just hang out like one big happy family.
Is this the future of modern families? It just might be.
Kourtney and Scott had a tumultuous relationship
The couple got together in an unusual way—it was 2006, and they were hanging out at Joe Francis' Girls Gone Wild party in Mexico. The relationship, like the party, was hot and steamy from day one but didn't come without its share of challenges. Kourtney and Scott endured several high-profile breakups, including one time when he allegedly cheated on her, before splitting for good in 2015.
Over the years Kourtney and Scott had three children together, which is arguably the best reason for them making an effort at getting along even though they're not still dating. However, this former couple doesn't limit their interactions to terse texts and quick phone calls.
Kourtney and Scott are still very close
Kardashian fans were slightly surprised, but not when Scott Disick went on vacation surrounded by two lovely women—his ex-girlfriend and baby mama Kourtney, plus his current girlfriend, 20-year-old model Sofia Richie. They couldn't understand the dynamic or how the two women could possibly get along without jealousy or drama.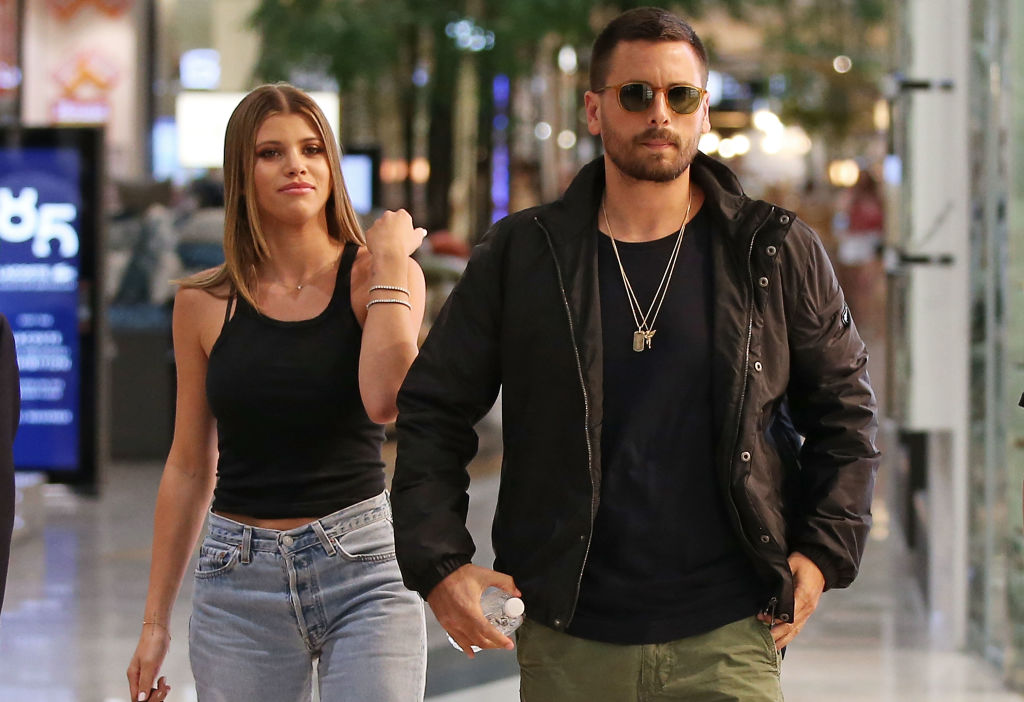 But it's clear that Kourtney and Scott are willing to put aside those feelings for the sake of maturity and, most importantly, to keep their kids' lives balanced.
"I feel like I can show a message, too, of like, parents can get along and work together and we travel together," Kourtney explained on The Today Show. "I think it's a good message to show other people. I am not doing it for that reason, but I think the positive things that we are doing is nice too."
Scott is still cozy with the whole family
There's also been talk lately about just how close Scott is with Khloe Kardashian. Some fans even went as far as to suggest there's something romantic going on between the two, but those ideas were shot down by fans who know how betrayed Khloe felt when she was cheated on with Kylie's best friend Jordyn Woods. It's highly unlikely she'd do the same thing to her own sister.
And for the haters who claim there's no way Kourtney and Sofia Richie can possibly get along? Photos from Scott Disick's birthday party prove that there are no hard feelings between any of the Kardashians and Scott. It's clear that this former boyfriend is part of their inner circle and probably always will be.