Kourtney Kardashian: We Finally Know What Poosh Is
Fans have been anxiously awaiting the debut of Poosh since Kourtney Kardashian began posting mysterious pictures on her new venture's Instagram. The platform features images of Kourtney pouring champagne, sitting cozily in a robe, and sitting on the bathroom counter naked, laptop and teacup in her hands. The Instagram also features such words as "this isn't a monologue … it's a dialogue," "Educate, Motivate, Create, Curate," and "Unlock your best life."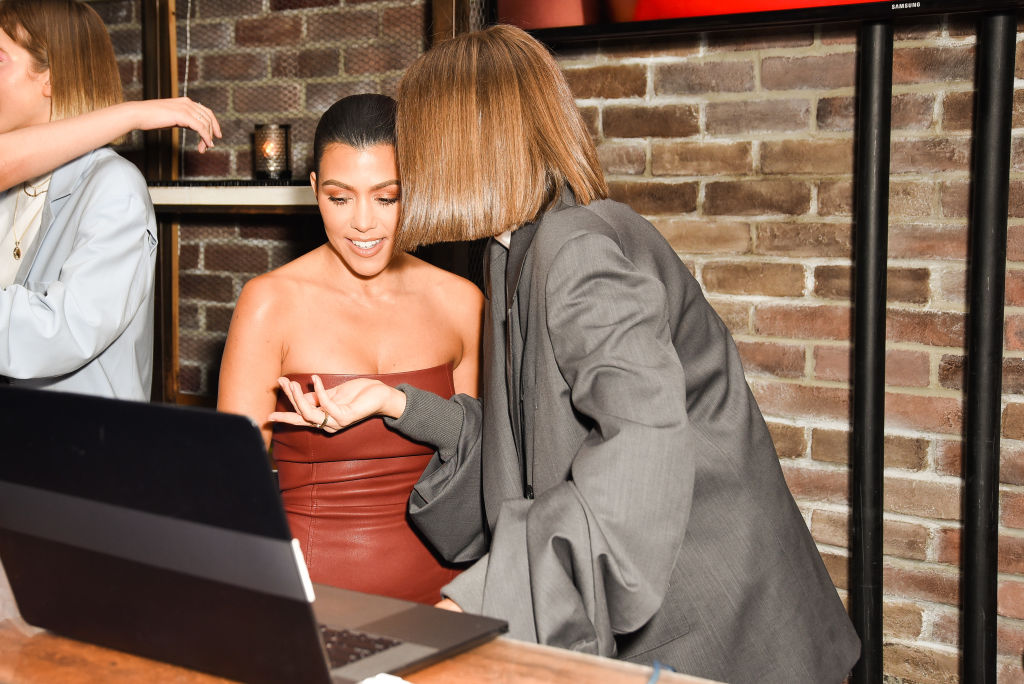 The comparison to Goop and fan reactions

When Kardashian first began teasing fans with images of her new business, many of them (correctly) guessed that Poosh would be a sort of lifestyle blog. They predicted that Poosh would be the new Goop (Gwyneth Paltrow's lifestyle brand).

Despite the initial excitement from fans, since the site's gone live, it hasn't been incredibly well-received.

Some fans think the site is a lesser-than knock off of Gwyneth Paltrow's Goop.

Some of the site's browsers think the brand is, so far, lacking in voice and personality.

And one woman even pointed out a typo (only for it to be quickly remedied).

What exactly is Poosh?
We know Kardashian named the project after the nickname she calls her daughter Penelope, and we know from Keeping up With The Kardashians that Kourtney's been a long-time fan of all things health, wellness, beauty, and interior design. Poosh is a combination of all her interests.

Kim's been on her back for years urging her sister to open a business. Kourtney's excuse has always been that she feels motherhood deserves her full, unadulterated attention. It's no surprise, then, that Poosh also includes a section devoted to raising happy, healthy, stylish children. Take that, Kimmy.

"I decided to launch Poosh because I felt that there was something missing in the healthy lifestyle space. Healthy living gets a bad rap; it's as though if you care about what you put in — or on — your body, then you're not sexy or cool. But this just isn't true, and Poosh is here to prove just that," Kourtney writes on the Poosh website.

"People are constantly asking me how I do it all, from being a single mom to working full-time to still maintaining a social life. I get endless questions about food, kids, beauty, and fashion, so I decided to create Poosh, a curated experience and a destination for modern living."

So far the site includes articles on "How to Look Good Naked," "Foods to Flatten Your Belly," "Must-Haves For a Relaxing Night In," Non-Toxic Toys For Your Kids," "How to Make an Avocado Shake," and "What Kourt Does Before a Big Night Out," among others.

Read more: Kim Kardashian Wants to Get Rid of the Death Penalty in California

Check out The Cheat Sheet on Facebook!