Kourtney Kardashian's Daughter Just Wore $400 Shoes To School and Fans Have A Lot To Say About That
Penelope Disick is a little trendsetter and she isn't the only one who knows it.
In a recent Instagram post, Kourtney Kardashian's daughter can be seen looking so cute in her school uniform. Though fans thought the photo was adorable, many of them couldn't take their eyes off of Penelope's footwear.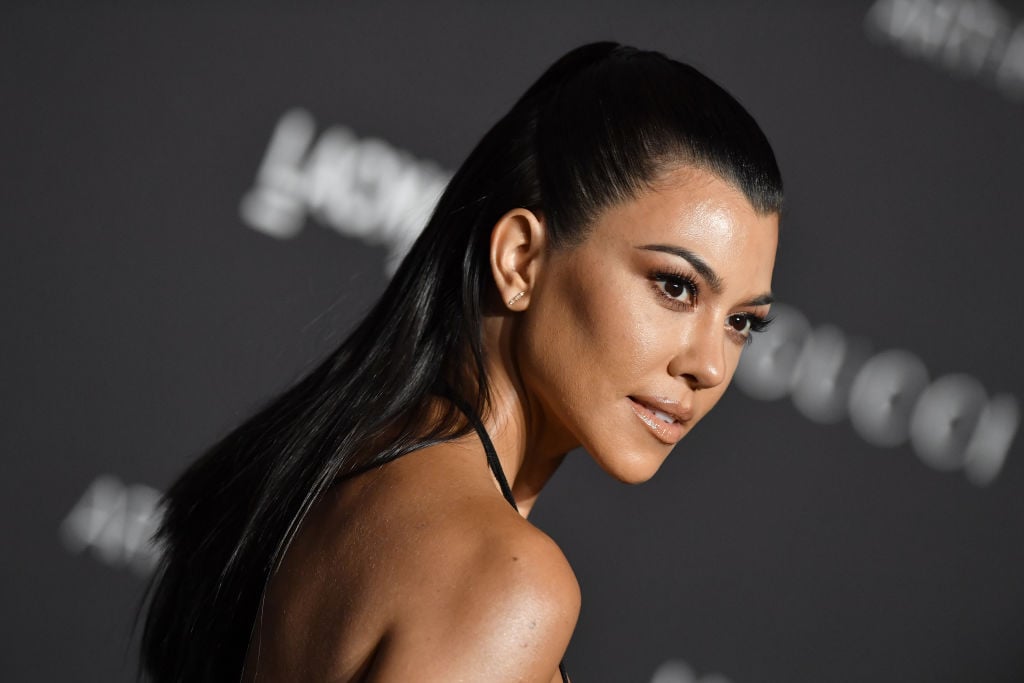 Fans were quick to realize Kardashian's six-year-old was wearing a pair of Gucci loafers and that her designer kicks come with a pretty hefty price tag.
Penelope's shoes retail for $400
Since it was the first day back to school from spring break, of course Penelope Disick had to make a statement with her outfit.
Earlier this week, Kim Kardashian shared a photo of her and Kourtney Kardashian posing alongside their oldest daughters, North and Penelope.
In the photo, the cousins and besties can been seen wearing matching navy polo shirts and plaid skirts.
Though the young girls looked adorable in their matching uniforms, fans' attention immediately went to their footwear.
While North West opted for a simple pair of white converse for her first day back to school, Penelope Disick went for a pair of Gucci loafers.
Fans immediately started to do some investigating and were shocked to find out Penelope's shoes retail for $400.
They then took to social media to share their thought on the designer shoes and many had a lot to say about them.
Fans believe the young girl is a fashion icon
Immediately following Kim Kardashian posting the photo, fans began flooding the comment section sharing their thoughts on Penelope's designer shoes.
Many fans thought Penelope looked adorable in her Gucci shoes and deemed her a fashionable six-year-old.
"Kourtney put Gucci loafers on Penelope for school. If this is not me as a mother then IDK," one fan wrote.
"Penelope on the right has better fashion as a toddler then I do at 24," another user wrote while some replied, "Penelope wearing Gucci loafers to school is a mood."
However, there were a few comments calling out Kourtney Kardashian for allowing her daughter to wear expensive footwear at such a young age.
"Am I the only crazy person in here or is it soo damn wrong that the girl is using guccies to school? What is the message in here? What are they teaching these kids?" one person wrote.
"$400 Gucci loafers for the little girl, hell why not when you get money for nothing," another user commented.
The Kardashians are known for wearing nothing else but designer merchandise and it's the same way for their children.
When it comes to fashion, the Kardashian sisters have no problem dishing out a pretty penny for themselves or their kids.
True constantly wears her different Gucci onesies around the house. Stormi and Chicago have their own designer handbag collections and they're not even two-years-old yet. Mason has been spotted before walking around in his $3,000 Versace jacket. North West has a closet full of designer brands and even has her pick of Yeezy sneakers.
From Gucci to Balenciaga, the Kardashian children only wear the best and Penelope's $400 loafers are no different.