Why Khloe Kardashian Feels Guarded Around Kris Jenner's Beau, Corey Gamble
Unbeknownst to most people, Kris Jenner has been dating her long-time boyfriend, Corey Gamble for four and a half years. But, despite the fact that Jenner leads a very publicized life, the pair have managed to keep their relationship fairly private. This has led most Kardashian/Jenner fans feeling like they barely know Gamble, and they aren't the only ones. Even Jenner's own daughter, Khloe Kardashian, has felt a disconnect with her mother's long-time beau.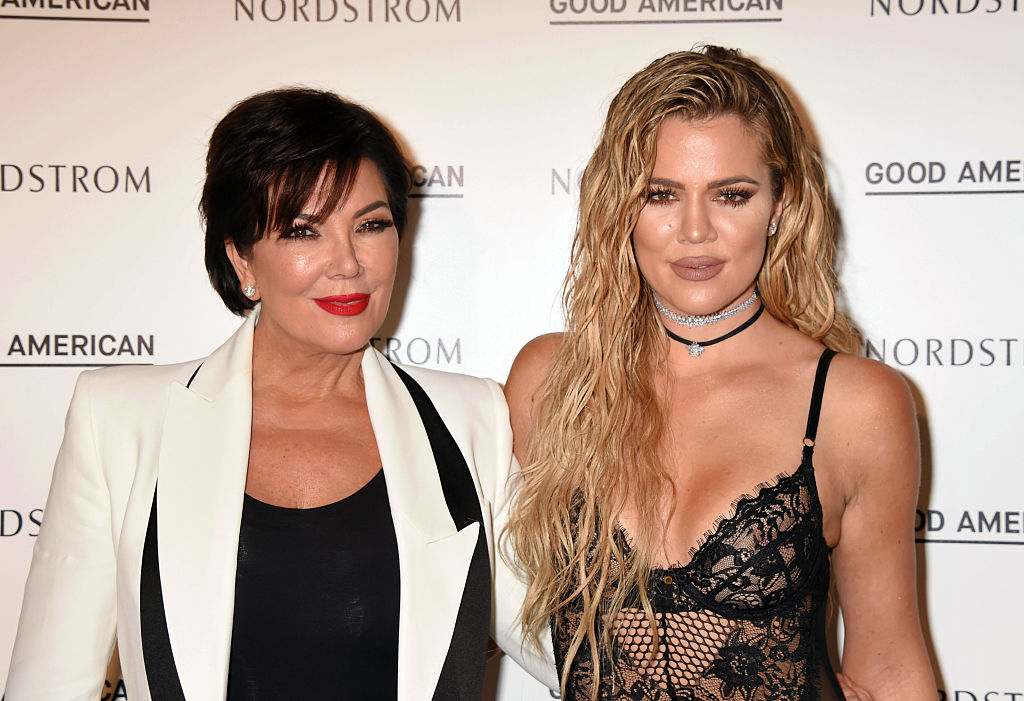 Rebound
The 40-year-old Good American founder admits that when Jenner and Gamble first started dating back in November of 2014, she didn't give it much thought. Jenner was fresh from a divorce with her former spouse, Caitlyn, at the time, and nobody thought she'd be looking to get serious so soon after a split. In fact, Kardashian believed that the relationship was a bit of a rebound situation.
The Revenge Body reality star confessed, "After my mom got her divorce, I was like, 'Okay, this probably isn't going to last,' I just didn't feel the need to get that connected or attached. Then when I saw time progressing and the relationship was still there, we tried to get to know him, but he has not been receptive in this whole thing."
Khloe isn't the only one in her family who feels that it has been exceptionally hard to get to know 38-year-old Gamble. Her brother-in-law, Kanye West, recently called out Gamble for being so secretive. West sent a text to Gamble questioning why the Kardashian/Jenner clan had never met any of Gamble's family, which immediately got 63-year-old Jenner's back up.
Though she didn't agree with the approach that West took, Kim Kardashian West quickly echoed the thoughts of her husband. "Of course we've all felt that way and thought that, but for Kanye to just so bluntly say that to him — I feel like that was the wrong choice to make at that time." the KKW Beauty owner said.
The mysterious boyfriend
But, despite her sister's reservations, Khloe felt the need to protect her brother-in-law's statements and rushed to his defense. Having known West for much longer than Gamble, she felt a sense of loyalty to the "Homecoming" rapper, and she didn't want him to catch heat for saying something that was felt by multiple members of the family.
Of course, Khloe's defense of West's statements further upset Jenner. She was hurt by the lack of respect that her daughter was showing to her beau and felt that her comments and behavior were completely uncalled for. She stressed the importance of her daughter learning how to get along with Gamble because Jenner is planning on him being around for the long haul.
Heart-to-heart
Frustrated by her daughter's words and actions, Jenner felt it necessary to confront her about her behavior. In a heart-to-heart Jenner said the following, "Nobody really slows down enough to take a look at it from a bird's eye view of my life. I want you to recognize that when you do question my relationship with Corey, it isn't okay and it hurts feelings. I think what you guys don't realize is Corey is really taking care of me like no one ever has in my entire life."
After hearing her mother's heartfelt plea, Kardashian was quick to apologize to Jenner and let her know that the concerns were coming out of a place of love and protection. Kardashian assured her mom that the most important thing was Jenner's happiness. "I don't care who you're with as long as they're good to you. You have to live your life for you and be happy and if you are, that's great. I support you and I want you to feel like we're happy for you, because we are." she said reassuringly.
Peace Train
But how did Gamble respond to all of this? Khloe eventually issued him an apology as well, ensuring him that she was only looking out for her mom. "We're happy you make our mom happy. We just want to move forward and be in a good place." she told him extending a tiny olive branch. It seemed easy enough for Gamble to accept the apology as he insisted that all he wanted was to keep the peace. We can't say we blame him. After all, when you're keeping up with the Kardashians, peace is likely very hard to come by.