Kris Jenner to Launch New Series With Daughter Kendall
If there's one family that divides Americans into two distinct camps—approving and disapproving—it'd be the Kardashian-Jenner brood. They're on TV, social media, and because of their pervasive influence and connections, they're in the headlines all the time too. But here's another one.
Keeping Up With the Kardashians has been on the air since 2007 and has spawned several spinoffs, but the flagship series has viewers hooked for the long haul. Kris Jenner is part of the reason for its longevity, and now the momager has helped engineer another entertainment deal for all of the fans.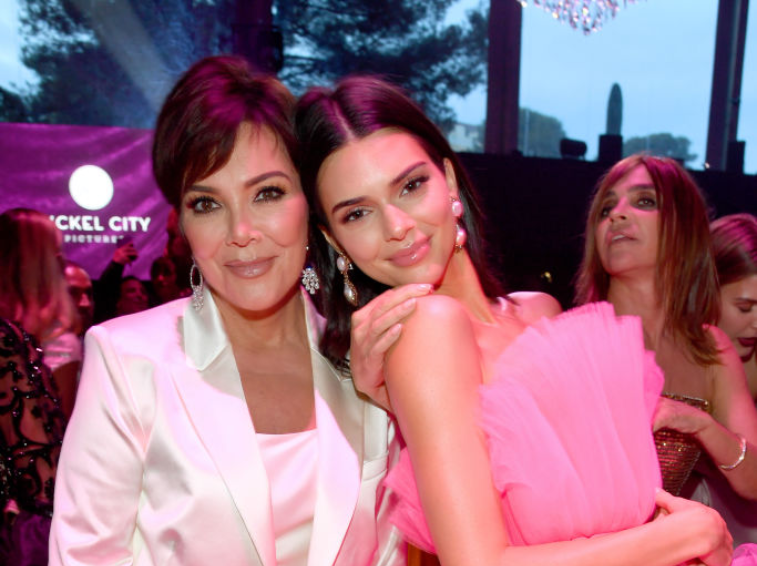 Kris and Kendall Jenner are joining forces for new series
Kris Jenner and Kendall Jenner are set to executive produce their own series based on Kendall's "fraternal twin" Kirby, Deadline reports. Unlike the reality show that's come to be known as KUWTK, the new one will be a digital series that is not airing on a regular television network. The Jenners are partnering up with Ryan Seacrest, Howie Mandel, and famed producer McG to create and produce the series.
Titled "Kirby Jenner," it will be based on the parody Instagram account that follows the character of the same name.
Who is Kirby Jenner?
Kirby Jenner is a random guy who photoshops himself into pictures with the Jenners (and sometimes the Kardashians). He created the fictitious persona as Kendall's twin and often refers to Kris as "Mom" and Kendall as "sis." Fortunately, the Kardashian-Jenner clan is in on the joke too.
After the news of the series dropped today, Kirby shared this one message: "Thanks, Mom," which is obviously a nod to Kris Jenner's business prowess and ability to seal deals. As for Kendall, she issued this statement: "I'm thrilled that Quibi viewers will get an inside look at the life of my twin brother and he'll finally have the opportunity to shine in this series."
What are the details of the show?
Since it's on Quibi, it will be a short-form series that airs on the mobile streaming platform. Quibi is unlike other streamers because its content is designed to be "quick bites" that run 10 minutes or less and will only show on mobile phones.
It's the brainchild of Meg Whitman and Jeffrey Katzenberg, who are fancily—and unknowingly—pictured in this photo below with Kirby Jenner.
Specifics on the Jenner project have not been released, but the Quibi app is aiming for the millennial audience and already has an extensive list of Hollywood A-listers signed up to create content for it. Quibi launches in spring 2020, so fans of Kirby or Kendall Jenner shouldn't expect to see a full episode of the series until that time. However, it's possible you'll get a sneak peek once something's ready, as Chrissy Teigen's Quibi show has a clip floating around already.
Based on how Quibi is designed, viewers can anticipate regularly scheduled episodes of "Kirby Jenner" to hit the app as if it were a television show. It's not free however, as the streaming service offers two tiers for pricing: $4.99 per month with ads and $7.99 without them. Cheers to Kirby, his sister, and his mom.