Inside Kristen Bell and Dax Shepard's Rocky Relationship
Kristen Bell and Dax Shepard have been married for 12 years. While the couple certainly has one of the longer relationships in Hollywood history, but it hasn't always been easy. The pair broke up early on in their relationship, they have spent time in couples therapy, and they both admit it takes hard work to make a marriage last.
Take a closer look at Kristen Bell and Dax Shepard's relationship, ahead.
Shepard broke up with Bell a few months into their relationship
Bell and Shepard's relationship had a rocky start to begin with. Bell had already fallen in love just a few months in, but Shepard wasn't so sure he felt the same. "We were dating for about three months, and I already knew that I was in love with him and he was hesitant because he knew he was still dating other people," Bell told Popsugar. 
"He sat me down and said, 'I can't have this right now. I think you're wonderful, but I am still dating other people.' And then I, like, liquefied and fell to the ground, but I felt incredibly respected that he had the balls to tell me we weren't in the same place," she added.
The break-up didn't stick though. Shepard came running back just four days later, "He called me and he was like, 'I don't know what I was thinking. I was dating someone else but they're just not as interesting as you, and I don't know what I'm doing,' and he came back." The Good Place star still loves to tease her husband about this, "… I still always remind him of when he broke up with me," Bell remarked.
Bell admits they attend couples therapy
Bell and Shepard are not afraid to tell the truth. They aren't going to claim that marriage is easy. Bell explained to People, "We have a very healthy marriage and we got there by doing therapy when we needed it, and constantly doing fierce moral inventories." 
She also admitted that "We both take responsibility when we are wrong, and I think it is easy to work with him because I married him, because I enjoy spending time with him and I trust him. That is exactly what I want in someone that I work with," Bell noted. 
Bell and Shepard continue to work at their relationship daily
The couple is very real with the public, fans and all over social media. We constantly see this very funny, loving couple. It looks like it comes so easy, but they admit that marriage takes work. 
"We definitely had to work really hard at being a couple because we're both incredibly, painfully stubborn, and we're pretty much opposites," Shepard told People Magazine in the March 2019 cover story.
The duo has a very busy life with their two children, Lincoln, age 6, and Delta, age 4. They also both continue to excel in their careers. Shepard has recently taken his podcast, Armchair Expert, on the road to live audiences. Bell just finished filming the final season of The Good Place.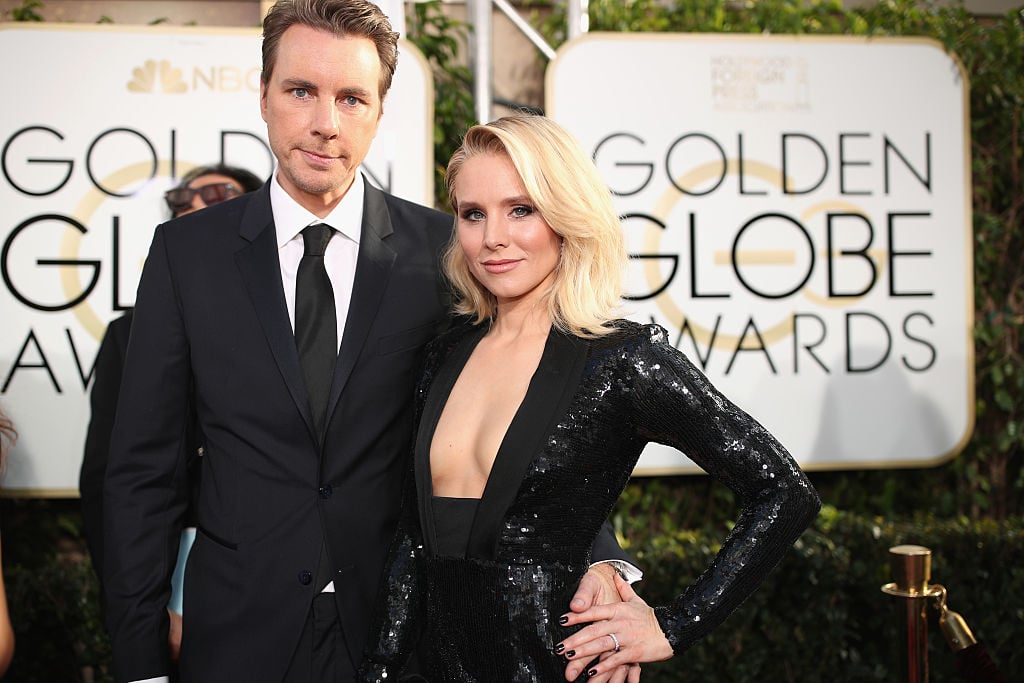 In February of 2019, Bell and Shepard launched a new line of baby products together, called Hello Bello. The video they shared debuting the launch is absolutely adorable. Bell sits on Shepard's lap as they converse back and forth about the products. 
The pair display exactly what we all want in a marriage and, thankfully, that if we put in some hard work, we all have a chance to get there, too.