Kristen Bell Net Worth: Plus, How Much She Makes Per Episode of 'The Good Place'
Thanks to social media, it's easy to figure out what celebrities are thinking. Kristen Bell — like many Hollywood stars — doesn't hold everything back online. She's talked about her kids (though she keeps them out of the spotlight), motherhood, and her husband.
What she doesn't talk much about is money — other than revealing how much she and Dax Shepard spent on their wedding (probably less than you did on yours). But thanks to Frozen and other film and TV credits, she definitely could have afforded a much more extravagent wedding, if she'd wanted it.
Whether you know her as the voice of Princess Anna or the faces of Veronica Mars and Eleanor Shellstrop, Bell's list of movie, TV, and voiceover credits is as impressive as it is long. This more than explains her net worth and how much she makes per episode of The Good Place.
Kristen Bell and the highest-grossing animated film of all time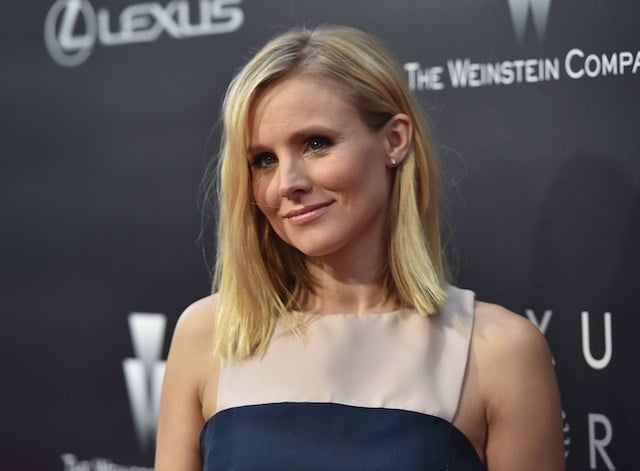 When young aspiring actress Kristen Bell dropped out of college to star on Broadway, she probably never imagined she would one day voice a character in one of the most popular Disney movies ever created.
Her career took off in 2004 when she became best known for playing the title character in the TV series Veronica Mars. Before being cast in Frozen, she voiced several video game characters and appeared in a variety of movies and shows, including Parks and Recreation, Heroes, and Gossip Girl.
Since its 2013 release, Frozen has grossed over $1.2 billion. Starring in one of the most successful movies of all time certainly can't hurt your bank account — even more so if she makes money off the merchandising.
How much she makes on The Good Place
Bell currently stars in NBC's popular comedy The Good Place. So far, the show has one a Critics Choice Television Award for Most Exciting New Series, and has been nominated for two Primetime Emmy awards and two Academy of Science Fiction, Fantasy, & Horror Film awards.
Bell reportedly makes $125,000 per episode. If this amount is accurate, she has made over $3 million for a total of 30+ episodes and counting.
Kristen Bell's net worth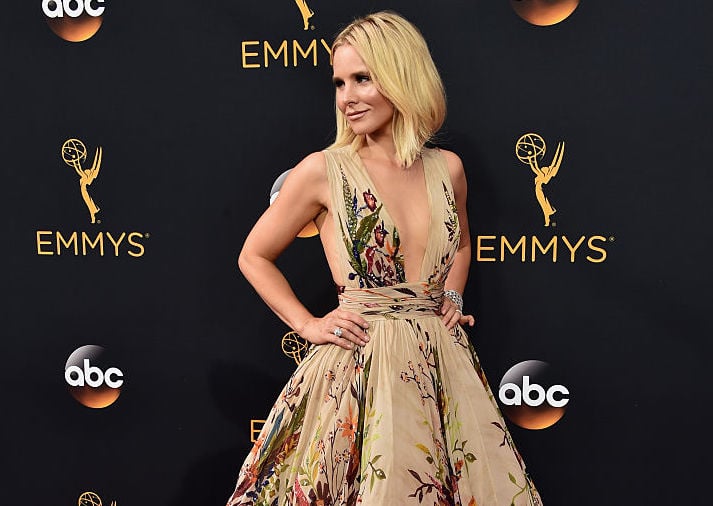 Bell has been acting professionally since the late '90s, and has played roles in some of the most popular movies and TV series of the past two decades. Her wide range of credits (everything from TV movies to voicing characters in popular video games) has earned her not just fame, but well-deserved fortune as well.
Some sources estimate her net worth to hover around $20 million.
If this is accurate, she's worth more (in dollars) than her husband and fellow actor Dax Shepard. He has an estimated net worth of $12 million, bringing their combined worth to over $30 million.
Apparently, he doesn't mind that she makes more money than he does. That pretty much sums up the magic that is their relationship. They only spent $142 on their wedding, but Bell still say it was "the best day of my life."
What does she do with her money? A whole lot of good, for one thing. Over the years, she has reportedly donated to charity organizations such as the Alzheimer's Association, ASPCA, Mercy for Animals, Red Cross, PETA, UNICEF, and The Humane Society.