Kristen Bell Reacted to the Last Scene of 'Frozen 2'
Frozen fans waited six years to see Frozen 2, and most of them went to see Anna and Elsa again on opening weekend. Just in case you haven't seen it yet, be warned that in this story, Kristen Bell discusses spoilers for the film. The fans who have seen Frozen 2 probably can't wait any longer to hear what she thought of the last scene, but if you haven't seen it yet you won't want to read spoilers.
Kristen Bell was at the Frozen 2 press conference and at the end she answered a question about the sequel's final scene. Co-director Chris Buck gave her permission to discuss it and he expanded on the scene with his co-director Jennifer Lee. Frozen 2 is now in theaters.
Kristen Bell called the ending of 'Frozen 2' a 'beautiful gift'
Okay, hopefully everyone who's read this far has seen Frozen 2 so they're ready to talk about the ending. Anna gets quite a promotion at the end of the film. She is now Queen of Arendelle and her sister Elsa (Idina Menzel) is enjoying her freedom.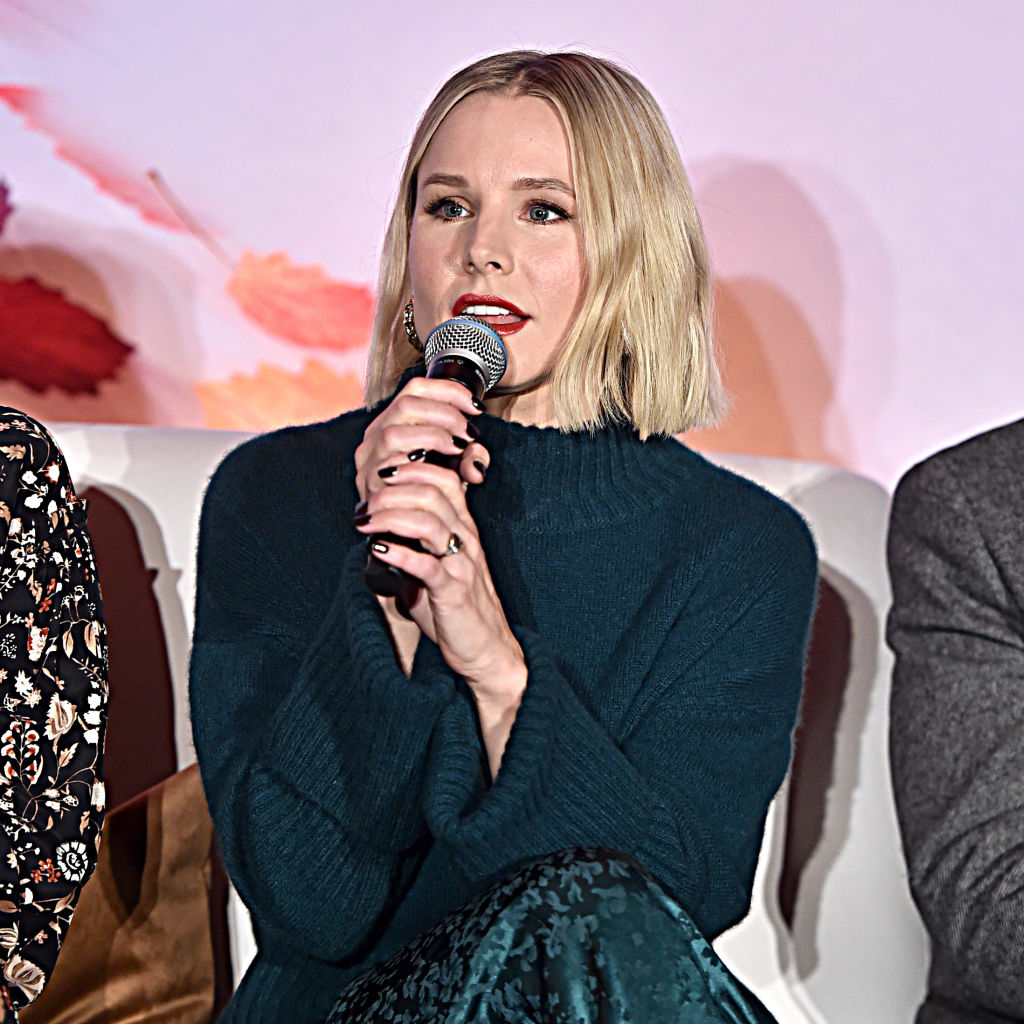 "I remember the moment that I found out that that scene was written," Bell said. "I couldn't believe it and yet it felt exactly right and the way that it felt right was so perfect because if we had written it where Anna wanted to be queen, it would not have worked. That's not Anna."
If the journey of Frozen was to bring the sisters together, Frozen 2 was about giving Anna and Elsa their independence.
"The whole movie is working on her codependency. She doesn't know what to do when she's alone. I know that feeling very well. It's real easy to live for other people and then when you're alone in a house you're like what do I do? Literally what do I do? The fact that they wrote it as Elsa's idea was this beautiful gift that was just matched Anna's belief and drive in saying, 'Elsa, your ideas are crazy and weird and also I'm going to stand right next to you while you try to accomplish them.' "

Kristen Bell, Frozen 2 press conference, 11/9/19
Anna needed to accept her own leadership
For Bell, Anna becoming Queen was less about the title and authority and more about accepting her sister's faith in her.
"This ultimate belief in people and also this slightly maternal thing that older sisters have, the way that it was written when the moment right before that scene, when Elsa says making it right and I know exactly how to do that or I know what to do," Bell said. "It just filled me with so much joy because it's what you do to a codependent person when you have to encourage them."
The directors of 'Frozen 2' wrote the ending first
It took five of the last six years to make Frozen 2. Buck and Lee knew Anna would become Queen right away.
"We knew from the beginning our ending. We knew that just looking at the characters, really understanding the characters and loving the characters, we knew that Anna should be queen. Anna should be the leader. She's a natural born leader and that Elsa should be free. And we finally felt that with this one we love that and we love the last image of Elsa and the happiness on her face at the very end of being free. Having the ending at the very beginning really helped us."

Chris Buck, Frozen 2 press conference, 11/9/19
In fact, that last shot of Anna and Elsa sending messages to each other in their own homes was always in the movie.
"That shot was always there," Lee said. "That shot went through every iteration, that moment."
Kristen Bell made Anna a leader
Jennifer Lee concurred with Kristen Bell's assessment of Anna. Lee said it was Bell's performance in the two films that convinced her that Anna could be Queen.
"There is also something, the moment for big sister/little sister where your big sister sees you as the whole person and the potential, that the little sister has risen up to a place of like I see your power. Anna's a leader and she's the best kind of leader because of how nurturing and giving, she's the one who lifts people up. That's the best kind of leader. Kristen brought that to Anna. It's been in Anna from the very beginning. She just didn't know it. She was growing and learning."

Jennifer Lee, Frozen 2 press conference, 11/9/19