Kristen Bell Reveals Where the Best 'The Good Place' Food Puns Come From
The Good Place is a beloved sitcom known for making viewers think about philosophy, ethics, and morality. There have been many things said by the characters on the show that left audiences everywhere pondering about their own lives.
However, aside from these deep and serious topics, The Good Place has also caught people's attention for being a series where wordplay runs wild, especially when it comes to food. Read on below to learn more about the food puns that have been seen on The Good Place and who exactly is behind them.
'The Good Place' has many unique food-related puns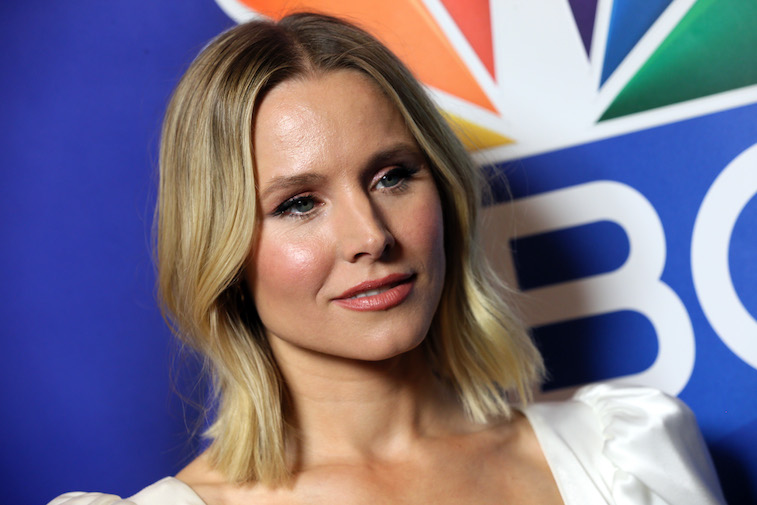 On the show, the "Good Place" is a heaven-like utopia that has been designed to resemble a small town on Earth. Scattered around the "Good Place" are restaurants and shops with a variety of interesting names.
Viewers with a keen eye for these types of things might have spotted pasta restaurants with names like "You Do The Hokey Gnocchi," "The Pesto's Yet To Come," and "Ziti of Stars."
Similar, the pastry shops in the neighborhood sport names such as "Cake Canaveral," "Beignet and the Jets," and "Biscotti Pippen."
Kristen Bell gives the food pun credit to one writer
On a recent episode of Hot Ones, actress Kristen Bell – who plays Eleanor on The Good Place – shared that these puns were mostly created by writer Megan Amram.
"She has one of the most interesting brains currently on the planet," Bell said of Amram. "She has kind of a tick for puns."
As a matter of fact, in 2017, Amram even posted a photo on her Twitter account of a list of food puns she came up with for an episode. The list included not just names for pasta restaurants and pastry shops but also sushi places as well as eateries that specialize in corn and cheese.
'The Good Place' also finds weird ways to describe food
Anyone who has seen at least a few episodes of The Good Place might know that the show doesn't just display food puns everywhere — it works edible things into the dialogues as well.
Most notably, the script seems to be a place where writers like Megan Amram could express their distaste for popular food. The architect of the "Good Place" neighborhood, Michael, famously described frozen yogurt like this: "There's something so human about taking something and ruining it a little so you can have more of it."
In another instance, viewers got to see clam chowder being described as "savory latte with bugs in it" and "hot ocean milk with dead animal croutons."
When will 'The Good Place' return?
The Good Place is currently on a break, but it will return with the fourth season on September 26, 2019.
Given where the show left off in the final episode of Season 3, it seems likely that season 4 will take place in the beloved "Good Place" neighborhood again. Fans will no doubt see more food puns as well as interesting developments in the relationships between the main characters.
It has also been announced that Season 4 will be the final season for the series.
Where can fans watch episodes of 'The Good Place'?
If you would like to catch up on missed episodes or re-watch the show to see all the food references that you missed, it is easy to watch The Good Place online.
All three seasons are on NBC's website and app.
Additionally, Hulu and Netflix users can watch the series as well, but not every episode will be available. Hulu has the last few episodes of season 3, while Netflix has all of Seasons 1 and 2.