Kristen Bell Explains Why [Spoiler] Died in the 'Veronica Mars' Season 4: 'Without Conflict, There Is No Show'
Fans of Veronica Mars affectionately known as marshmallows (the nickname goes back to the pilot episode of the series) were crushed when they reached the end of Season 4 and learned a major character had died. It caused fans so much strife, a petition began circulating online to have the death undone. 
Warning: Major spoiler alerts ahead about Veronica Mars Season 4. 
With fans still grieving over the loss of the character more than a month after Season 4 premiered on Hulu, Kristen Bell, who not only plays Veronica Mars but is as an executive producer on the show, spoke out about the tragic ending to Season 4.
Here's what happened in the reboot of the series that originally aired in 2004 on UPN. Season 4 found Veronica back her hometown of Neptune, Calif., a city divided between the haves — those living in the 090909 zip code — and the have nots, working as a private investigator with her dad, Keith Mars (Enrico Colantoni), and living with her boyfriend, Logan Echolls (Jason Dohring) in a small apartment on one of Neptune's beaches.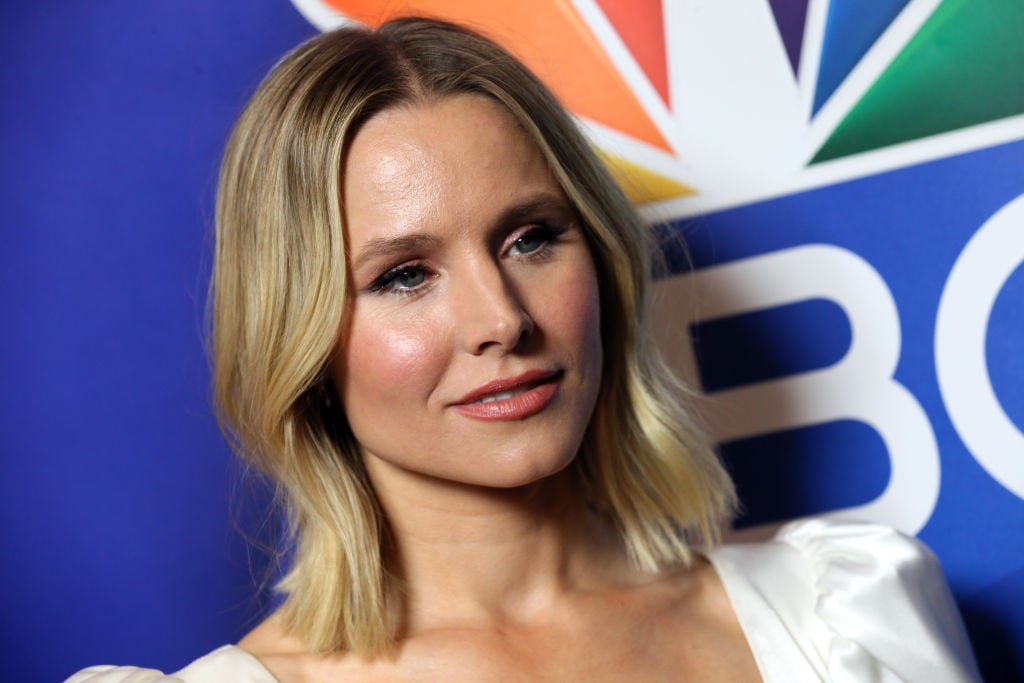 Logan died in an explosion in the final minutes of the last episode. Penn Epner (Patton Oswalt) left behind one last bomb in a series during peak spring break season, in Veronica's car. 
Tragically, Veronica figured out the location of the bomb just as Logan approached the car and couldn't save her new husband (they married in a civil ceremony with Keith and Veronica's BFF Wallace Fennel (Percy Daggs III) in attendance earlier the same day). 
Kristen Bell on surprising death: 'Without conflict, there is no show'
During an interview with Collider, Bell spoke —  albeit with hesitation — about the response from fans regarding Logan's death, according to DigitalSpy.
"It was bigger than I expected," Bell said about fans' reactions. "Some people had Veronica Mars as their avatar and then used a cross-out symbol. I was like, 'This hurt people.'
"I don't even know if I should talk about it because I don't want to make anyone angry, but I'm allowed to state my opinion," she added. 
Bell, 39, who began playing the role of Veronica in her early twenties, explained why she felt the show needed the shakeup.
"I would say that I hope people recognize without conflict, there is no show. They would be dissatisfied if we had a perfect show. It would be lame. It would not be a reinvention of anything. It would not make any progress in Veronica's life," Bell said.
As marshmallows ourselves, we understand both sides of the argument. On one hand, we would have loved to see Veronica and Logan live happily ever after. But on the other hand, Veronica's life has been filled with adversity and a happy ending wouldn't jive with the show's history.
Jason Dohring on his character's death
In an interview with The Hollywood Reporter, Dohring, whose character went from an angry teen to a genuinely nice guy, explained why Logan had to die.
Before cameras began rolling on Season 4, the show's creator, Rob Thomas, told Dohring the news about his character's demise and explained to the actor why it had to happen.
"He [Thomas] also explained the rationale behind that decision, as far as shedding the teenage drama of the show, and the on-again-off-again relationship with Veronica and Logan," Dohring said. "That can only go so far, and if these two are sort of destined to be together as characters, it wouldn't really make sense for the show to have it end any other way."
The silver lining in this situation is that Bell has no intention of hanging up her taser and studded messenger bag soon. She plans on playing Veronica as long as fans want her to continue. 
Watch Veronica Mars Seasons 1 – 4 and the Veronica Mars movie on Hulu.