Kristen Doute From 'Vanderpump Rules' Reveals She and Brian Carter Are Still Trying to Move On
During the Vanderpump Rules reunion, Kristen Doute shared that she and boyfriend Brian Carter had split.
Host Andy Cohen asked Doute if she was currently single, to which she replied, "I am," People recounts. Cast members Jax Taylor, Stassi Schroeder, and Tom Sandoval said they didn't realize the couple had parted ways. But Doute seemed ready to move on.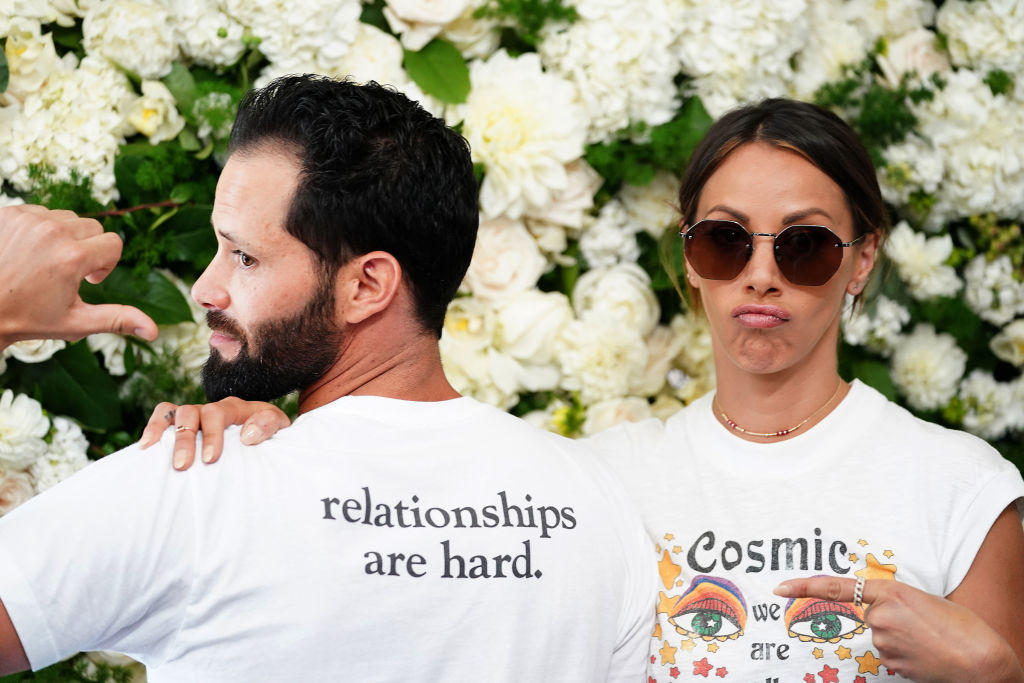 However, breakups aren't always so cut and dry. Doute explains the trajectory of the couple's version of "conscious uncoupling" in a new Instagram post.
Relationships are messy
Doute began by writing that indeed relationships are messy. Although she told Cohen she was single at the reunion only months ago, breaking up with Carter isn't so simple.
"I haven't come to terms with everyone wanting a black and white answer of where Carter and I stand," she shared. "I want to scream, what about the gray parts of this, the undefinable aspects of loving and caring for someone, while knowing that they aren't your person anymore?"
Even after the couple parted ways, Carter appeared to still be part of Doute's life. In June, Doute shared a sweet birthday message to Carter. "hbd to my best friend & puppy baby daddy 🎉 hope you have the best day ever & don't die from your hangover." The post produced a number of questions and comments about the couple's relationship.
While she didn't fill her Instagram with more posts about Carter, followers continued to question her relationship. She shared a fun picture with her friends, but followers still wanted to confirm that Carter was out of her life. "I don't see Carter and I'm happy for you. You deserve a solid, good dude," one person remarked.
She's been called a villain
Doute continued in her post that moving on took time and care. "After the therapy, the meditation, all the steps you take to pursue actual self love, how do you define the realization that you have to move on in order to truly grow?"
Plus, people have given her a hard time for not being forthright about the couple's relationship status too. "I've been called a hypocrite, a villain, for not communicating what has been going on between us because it has been just that… between us. But we both deserve this weight to be lifted, so this is our version of a conscious uncoupling."
And they are still working on their new 'label' as friends
Doute made it clear she does not want Carter erased from her life. She still has considerable love for him as they try to settle into this new role. "Carter and I both know and have come to terms that our new label is friends – full of the utmost love and respect," she concludes.
She added she still needs time."He's one of the most wonderful people I've ever known. As we unravel what has been for so long such an intertwined life, it hasn't been easy. But it's a step in the right direction. It may not be the black and white answer everyone is looking for, but it's our answer and that will just have to do."