Why People Are Celebrating Kristen Stewart's Casting in 'Charlie's Angels'
The word is out that the 2019 version of Charlie's Angels is going to drop this fall, and the teaser trailer promises lots of fight scenes, spy ingenuity, and humor. During the past few months, the word was also spread about which actresses would be a part of the team, and Kristen Stewart signed up.
The female-led cast is rounded out with Elizabeth Banks (who also directed), Naomi Scott (Aladdin, Power Rangers), and Ella Balinska. While the trailer has turned some fans off from wanting to see the movie, others are excited to see Charlie's Angels make a comeback. Moreover, Stewart's turn as one of the new Angels has a number of people ecstatic about her role in the film. Why?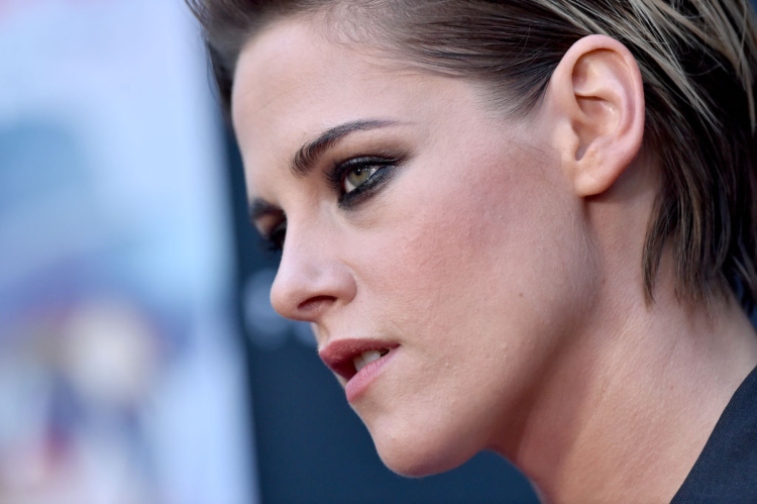 She's a symbol of LGBTQ representation
Stewart is receiving big LOVE on social media for being her authentic self onscreen and embracing her sexuality. A few years ago, she came out, and famously cracked a joke during her SNL monologue that she was "so gay." In a recent interview with the Associated Press, she spoke about her struggles with being comfortable sharing details about her sexuality and how that's changed since Twilight:
"I felt this huge responsibility, like one that I was really genuinely worried about, if I wasn't able to say one way or the other, then was I sort of like forsaking a side. The fact that you don't have to now is like so much more truthful."
Since then, she's become a celebrity icon and advocate for the LGBTQ community. As her Charlie's Angels character Sabina, she's shown in the opening scene of the trailer tossing off her wig before whipping a bad guy into submission. Twitter fans couldn't get enough of seeing Stewart as gay heroine:
Publications like Cosmopolitan, Pride, and Out are praising the trailer and calling Stewart a "bicon," and viewing her role as the reason to go see the movie.
She's grown as an actress
So, the other reason fans are happy to see Stewart again is because it's been a long time since she was in a major studio film. She's been seen in independent movies since Snow White and the Huntsman and the end of the Twilight franchise, honing her craft in dramatic and comedy roles. People loved her work in indie films such as Clouds of Sils Maria, American Ultra, Still Alice, JT LeRoy, and American Ultra.
Mic did a piece in 2017 about her career highlights and accolades, including the depth she displayed in Clouds of Sils Maria, saying:
"…The film feels totally on brand for Stewart, which helps because Assayas wrote the role of Maureen Cartwright just for her. It's clear in every minute she graces the screen she is giving an authentic and haunting performance as a woman dealing with grief in her life. Maureen, like Stewart, is just trying to figure herself out."
Stewart's track record includes forays into drama, comedy, and action-adventure (remember Zathura?), so taking a crack at Charlie's Angels might turn out to be good fit for her. Even if you don't care for her acting or this remake, there are some who can't wait to see what she does in the role.