Kristen Stewart Gets Candid About Her Ultra-Private Romance With Robert Pattinson
From 2008-2013, Kristen Stewart and Robert Pattinson were the ultimate It couple who fans just couldn't get enough of.
Aside from playing lovers in the Twilight Saga films, the two actors had the type of love many fans wanted to have.
While the couple was adamant on keeping the details of their relationship to themselves, Kristen Stewart is now giving fans a glimpse into her five-year relationship with Pattinson.
Stewart and Pattinson never wanted their relationship to be publicized
For a majority of the mid-2000s, Twilight fans around the world anxiously waited for the day Kristen Stewart and Robert Pattinson opened up about their ultra-private romance.
While the couple has been asked countless times about their relationship during interviews and panels, the actors always refused to discuss that aspect of their lives.
After their split was announced in 2013, many of us thought that we'd never know what Stewart and Pattinson's relationship was like behind closed doors, but the actress is now offering a rare insight into their romance.
While sitting down with Harper's Bazaar for her October cover issue, Stewart reflects on her rise to fame as well as relationships with past lovers.
One relationship she touched upon was the one she had with Robert Pattinson, who the actress started dating shortly after starring together in 2008 film Twilight.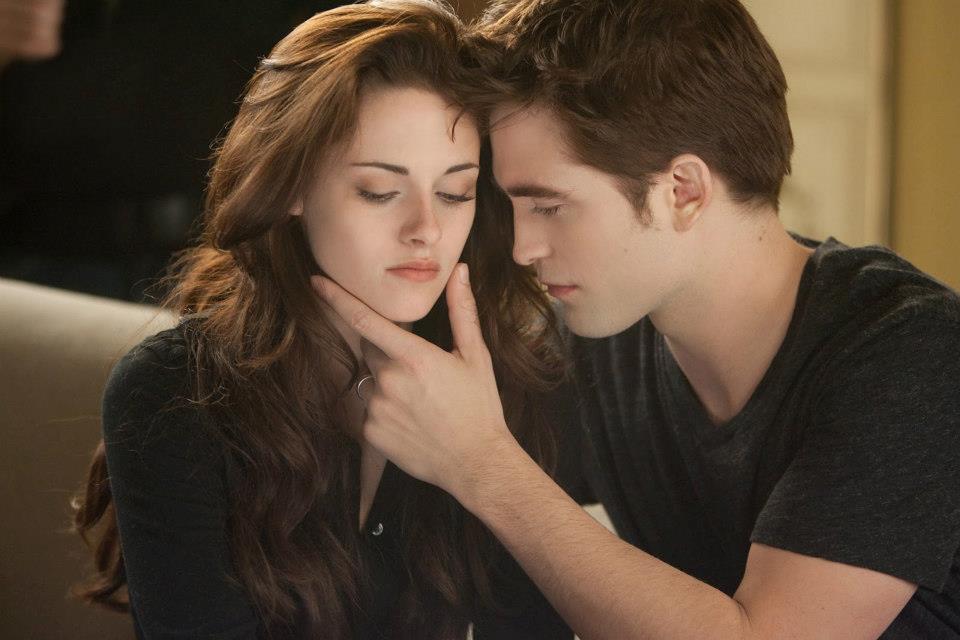 While the couple always walked red carpets together and went through years of press promoting the franchise side by side, Stewart and Pattinson were adamant on keeping the details of their romance private.
"When me and Rob were together, we did not have an example to go by. So much was taken from us that, in trying to control one aspect, we were just like, 'No, we will never talk about it. Never. Because it's ours,'" Stewart shared with Harper's Bazaar.
After the release of the final Twilight installment, Kirsten Stewart and Robert Pattinson went their separate ways due to the actress' affair with director Rupert Sanders going public.
Though Stewart and Pattinson reconciled three months later, they eventually broke up for good in May 2013.
Kristen Stewart no longer hides her romances
It wasn't until Kristin Stewart and Robert Pattinson's romance ended that that actress decided to no longer hide her romances from the public eye.
Three years after ending things with Pattinson, the actress had gone public with her relationship with a woman, ultimately coming out as bisexual.
Though the actress admitted to not being a fan of labels during her Harper's Bazaar interview, Stewart revealed that she is no longer interested in hiding her relationships from the public eye.
"I think I just wanted to enjoy my life. And that took precedence over protecting my life, because in protecting it, I was ruining it," she told the magazine.
"What, you can't go outside with who you're with? You can't talk about it in an interview?" the actress continued.
"I was informed by an old school mentality, which is — you want to preserve your career and your success and your productivity, and there are people in the world who don't like you, and they don't like that you date girls, and they don't like that you don't identify as a quote unquote 'lesbian,' but you also don't identify as a quote unquote 'heterosexual.' And people like to know stuff, so what the f**k are you?" she says. 
Kristen Stewart even recalls being told that showcasing her relationships with women in public would have cost her major movie roles if she continued to do so.
"I have fully been told, 'If you just like do yourself a favor, and don't go out holding your girlfriend's hand in public, you might get a Marvel movie.' I don't want to work with people like that," Stewart expressed. 
Stewart's love life has nothing to do with her career
While starring in a Marvel film just wasn't in the cards for her, Kristen Stewart has been keeping busy in her acting career.
Aside from preparing to direct her very first feature film, Stewart is ready to showcase her cool-girl side by starring in the upcoming film, Charlie's Angels.
Though other directors didn't approve of Stewart's personal life, Steart shared that Charlie's Angels director, Elizabeth Banks, was someone saw the actress' talent.
"I did Charlie's[Angels] because I'm a huge fan of Liz Banks and I always felt she vouched for me," Stewart explains. "I always felt, like, she doesn't think I'm a freak."
No matter who Kristen Stewart decides to date, the actress will continue to enjoy life to the fullest and no longer be afraid to hide her relationships.